Thanks so much everyone for all of your well wishes and lovely comments in regard to my silly little girlie!  I loved Marcia's dolly idea–I did just make her a stuffed seahorse (she's into seahorses lately) which may just have to stay in her bed.  And, Regina who mentioned that she may be getting molars—thank you!  I think you hit the nail on the head.  I knew she had her top molars in–they came in several months ago–I figured the bottom ones were also in but guess what….they aren't—I am sure that is what was causing her trouble.  We've now had several nights and afternoons of good sleep and everyone is in much better spirits. =)
I wanted to share this fun little block that I made this morning: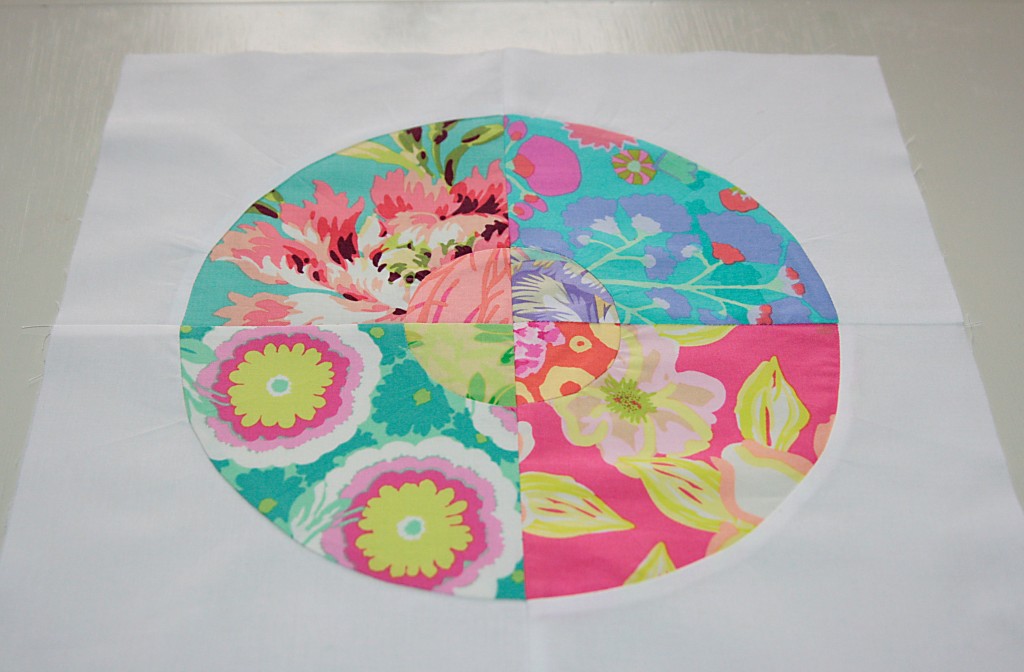 It's just a modified Drunkard's Path block…I thought it turned out pretty cute.  A whole quilt of these little guys would be pretty nifty, no?