Color Cards!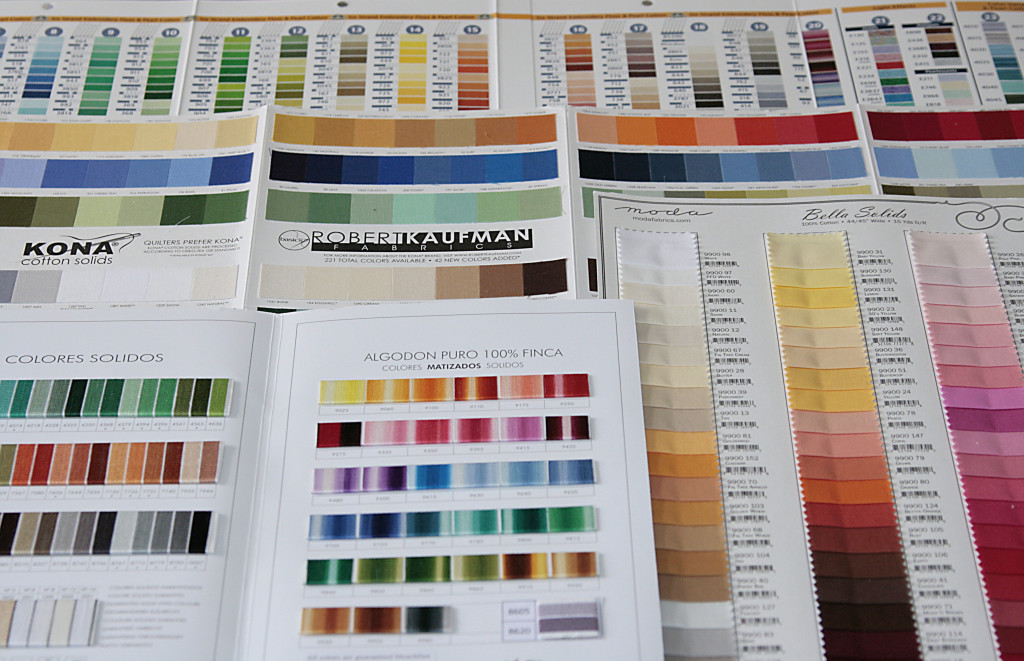 How many color cards does a girl need?  I guess in my case, at least for the time being, I "need" four of them.  They are so handy to have–especially if you need to match something that you can't see in person.  I use my Kona color card and my Bella Solids color card most often.
 This is my DMC color card:
 I'm not sure that I would purchase this one again.  While I find it somewhat helpful, the colors are scanned swatches rather than actual floss–it's a bit difficult to get a great idea of the color.  I do find it nice having the different size options available for each color but I don't think this is a good enough reason to purchase the card.
And lastly my Finca Perle color card:
 I'm pretty pumped about this color card–it just came in the mail today and unlike the DMC color card this one has actual strands of thread—so much more helpful!  I see it getting a lot of use. =)
For those of you interested in purchasing any of these color cards–you can usually find them online from time to time.  In my experience, color cards are pretty popular and sell out quickly so if you find one you would like to purchase, hit submit right away.  I checked and none of the sources I used to purchase my cards had any in stock.  I did score my Bella solids card thru one of my local quilt shops–so if you are in the market for a color card and not having any success tracking one down ask at your LQS. =)