Corey & the Pips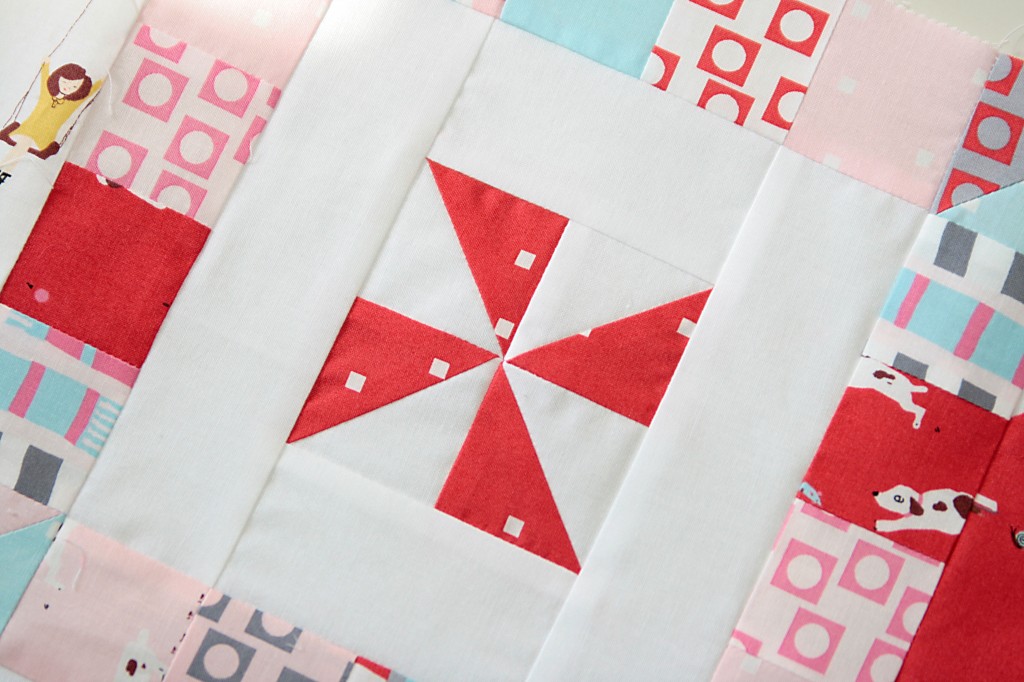 So I am sure that you have heard the buzz about Aneela's debut fabric line for Moda–Sherbet Pips.  If not, you really need to check it out.  It is chock full of cuteness.  I've been lucky enough to receive some from the kind ladies over at Moda and have really been enjoying playing with it.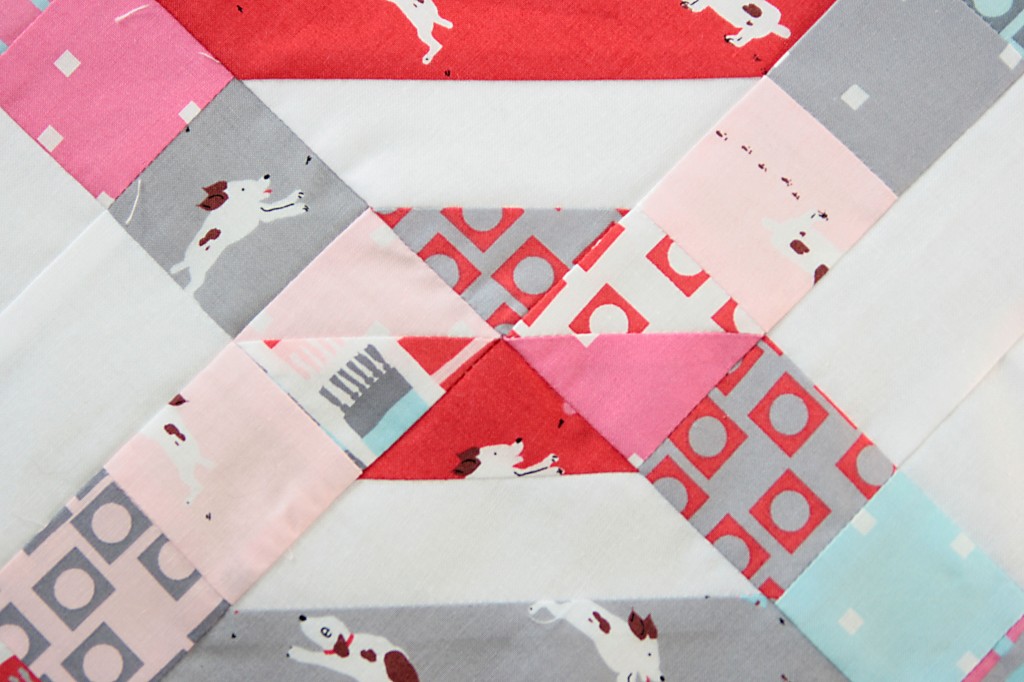 Elonie likes the swinging girls the best: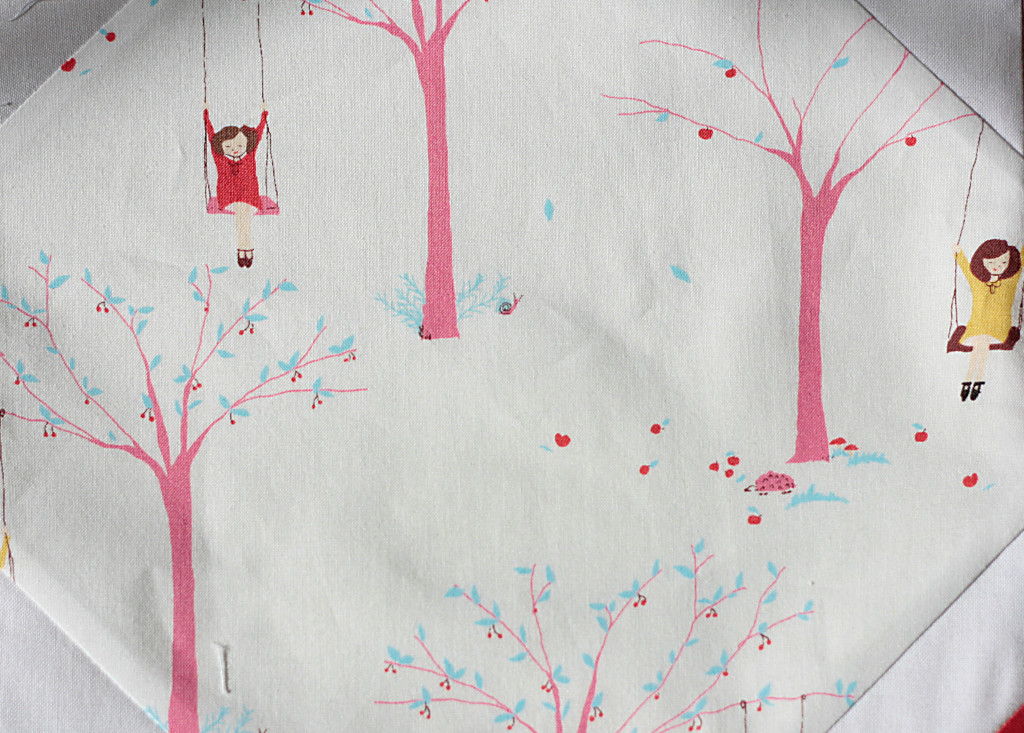 She is not partial to one color–she was equally happy sitting on any of the swinging girls while I had the quilt top laying on the floor. =)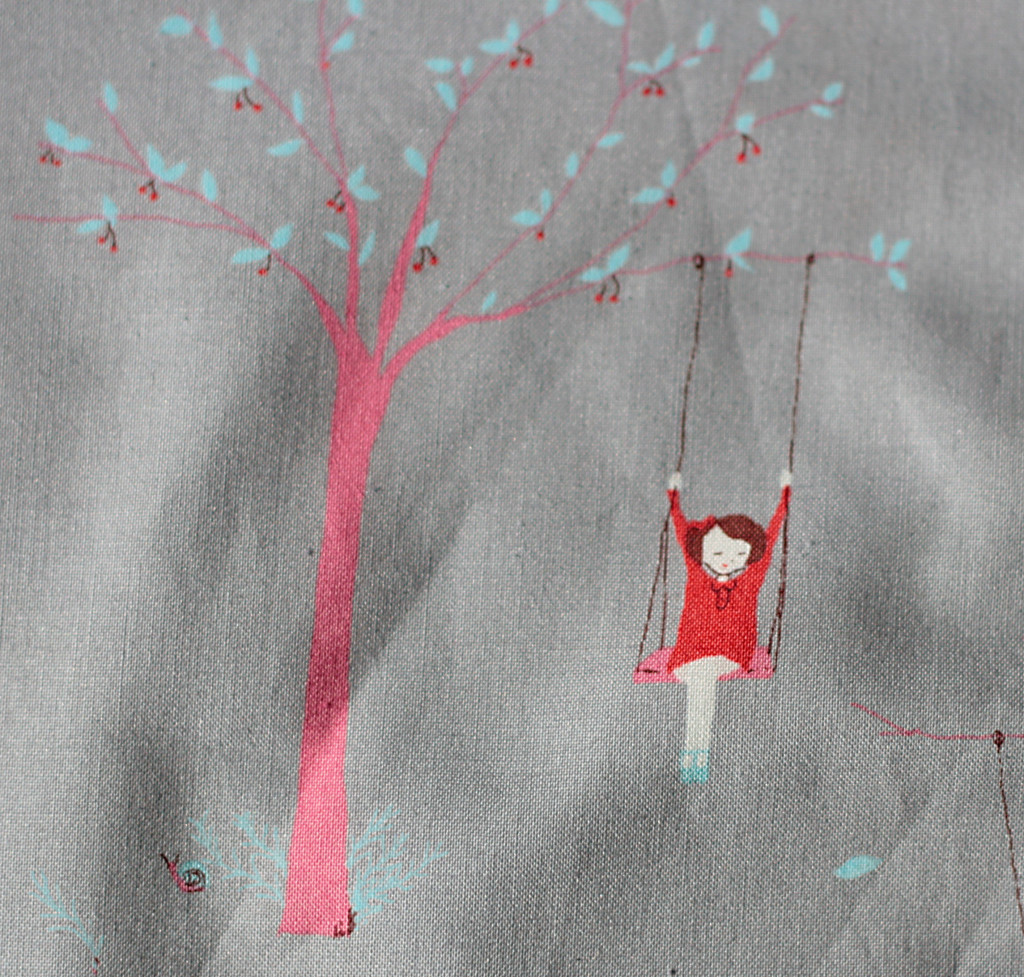 We had a fun little time finishing this quilt top today.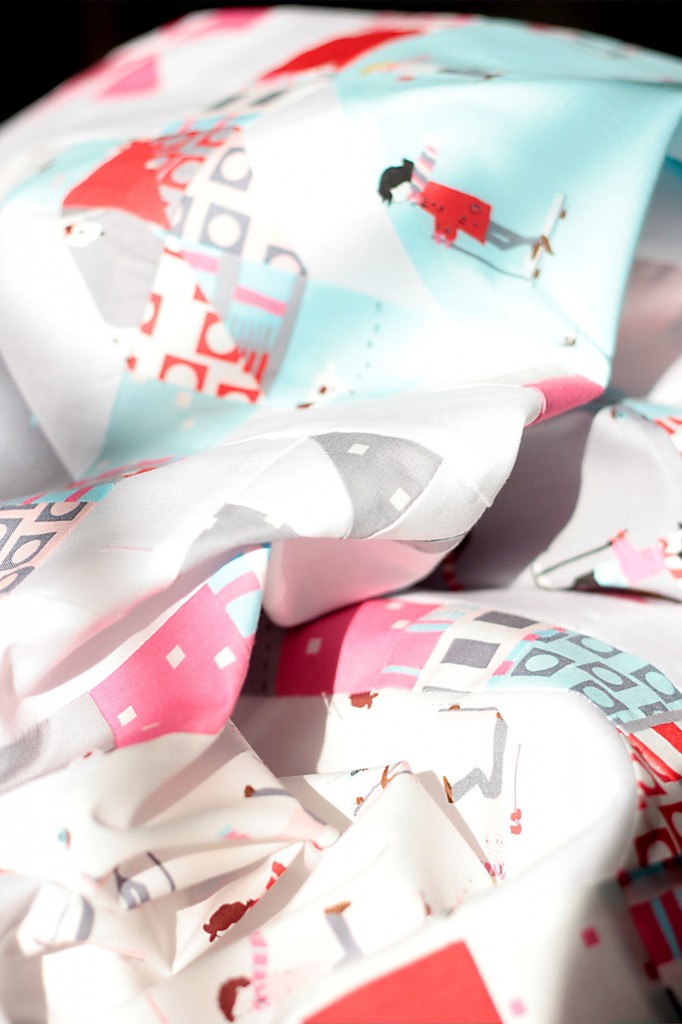 If you "need" some of this goodness for yourself–I've seen some precuts floating around here and there.  The line will be in quilt shops by April & precuts will become readily available as we get closer to the release of the yardage. =)