Joseph's Coat Pillow Finished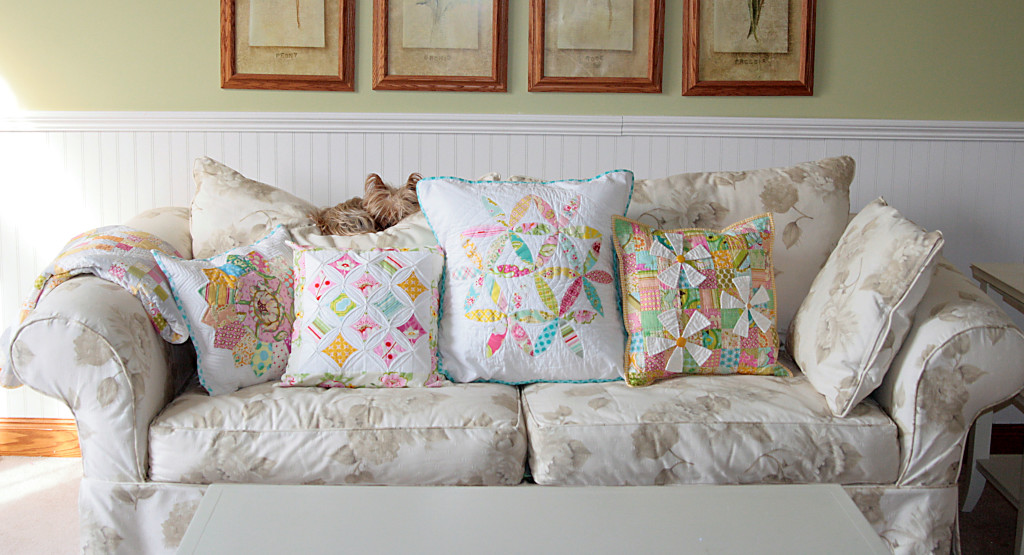 Thanks to the Blogger's Pillow Party I have a finished Joseph's Coat Pillow.  It was just the push that I needed to finish this pillow.  You'll remember that I started off with these fabrics: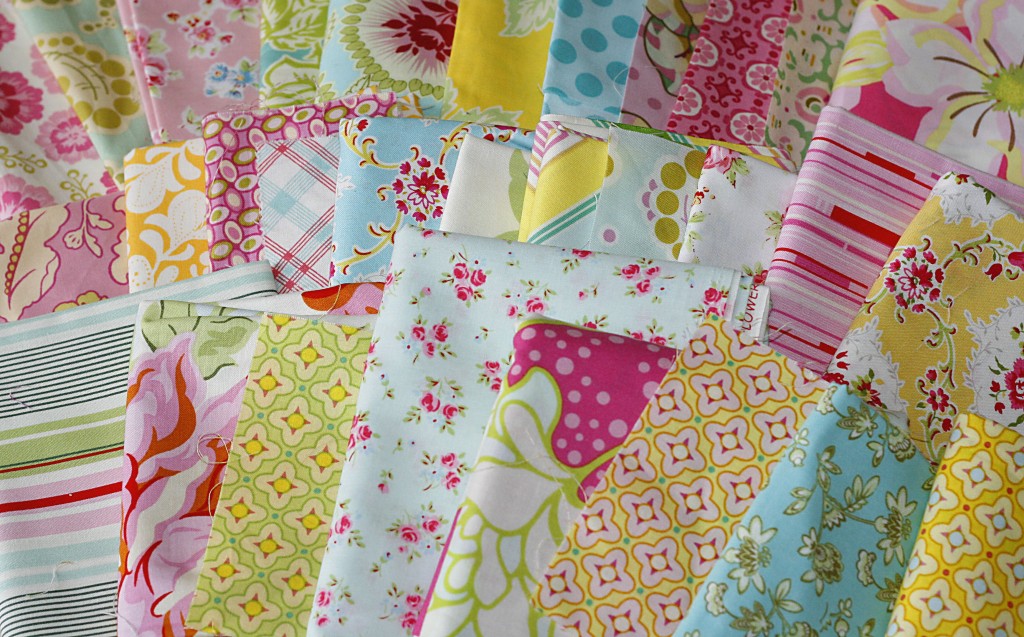 I chose fabrics from my stash that looked great with the pillows that I have received so far from the Pillow Talk Swap–they are the other three in the above photo.  And then, the fabrics were turned into this: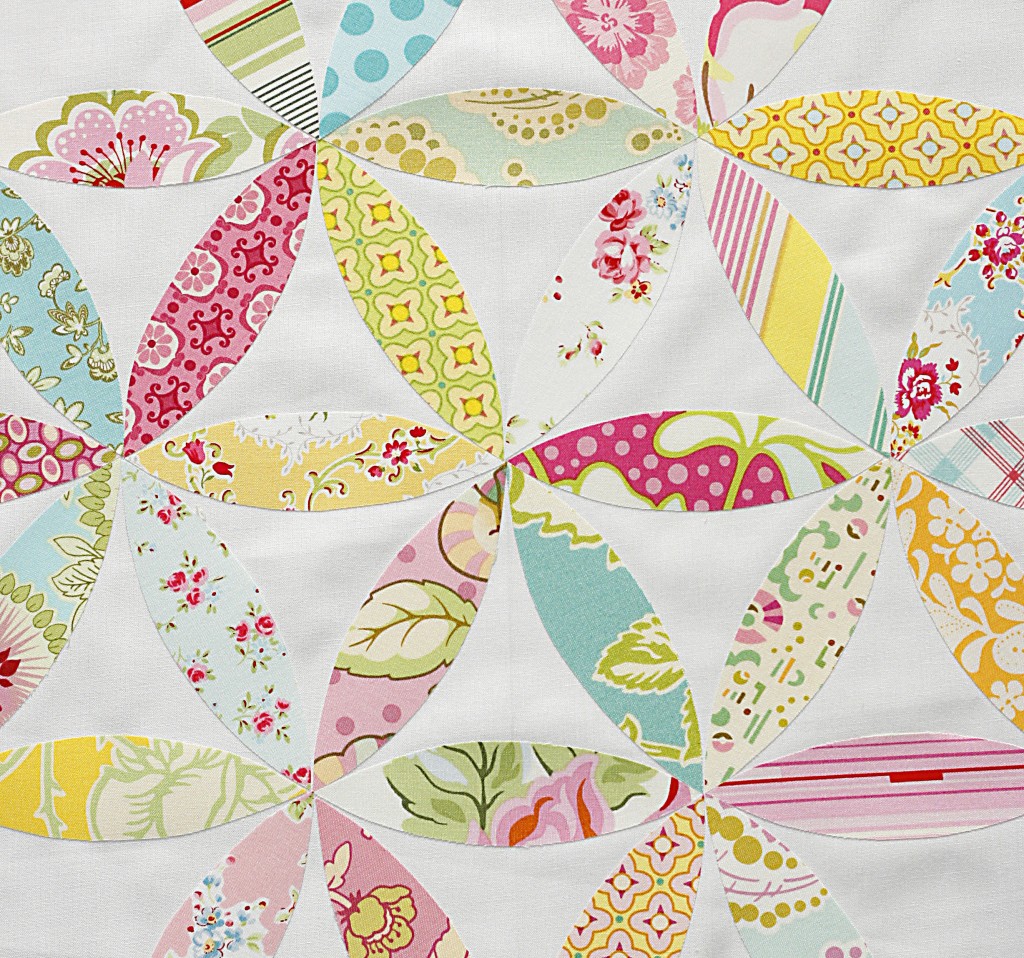 And finally, months later….a finished pillow.  The pillows finished at 24″x24″–and it is machine appliqued using a blanket stitch.  I machine quilted the pillow top in a spiral pattern and finished it off with an envelope enclosure and aqua dot binding.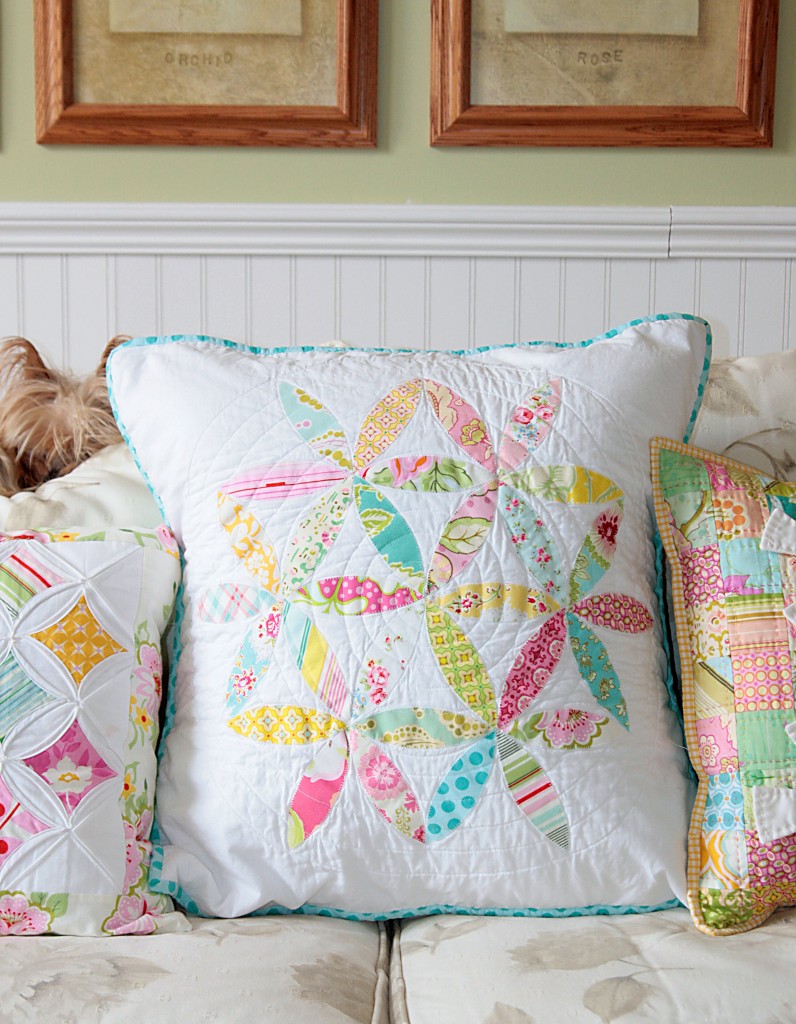 I love how cute it looks with my other pillows! =)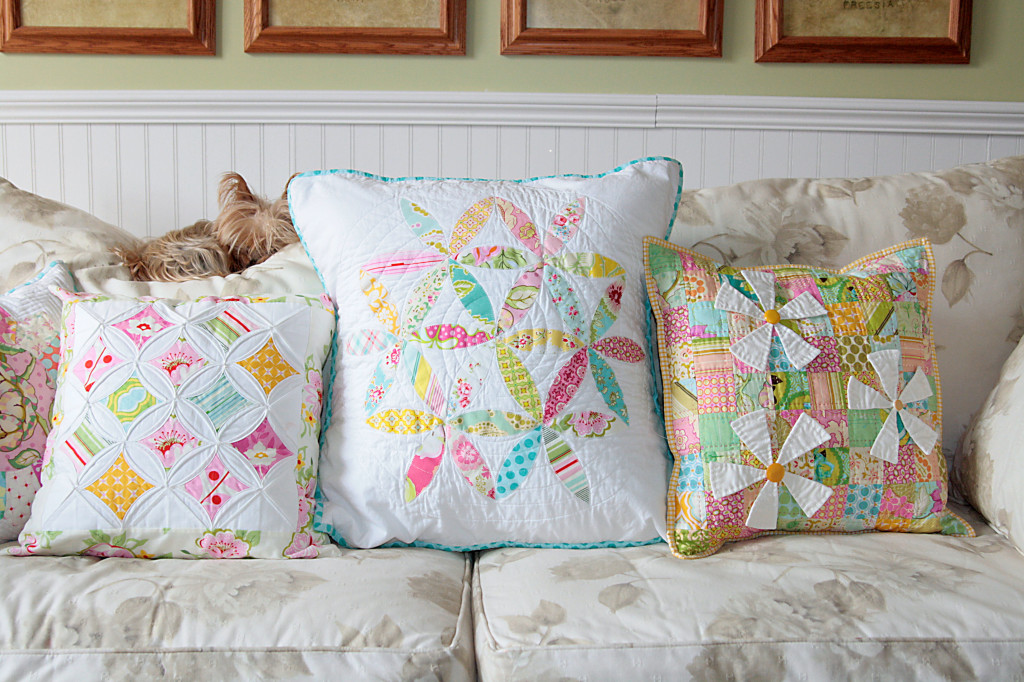 Speaking of cute…how about this furry little ruffian:
This is Lilli's normal napping spot about 75% of the day–unless I've got some nice warm fresh out of the dryer laundry–then the clothes basket trumps the couch. =)
If you'd like to check out the Blogger's Pillow Party & maybe join in yourself just pop on over!