Liberated Wedding Ring Quilt & Giveaway
I took advantage of some sunny weather today to snap some pictures of my Liberated Wedding Ring Quilt that I finished up last week.  I finally got around to sewing together the blocks that I received from the Red & Aqua Bee over on flickr.  The fabrics are a mix of Reds/Aquas & Pinks from various lines of fabric–Dolly Dresses by Lakehouse, Moda Sweet, Kei Dots, some Lecien and a bunch of other random fabrics.  The blocks were made using my tutorial.
Since this is a smaller quilt only 3 blocks by 3 blocks, (an advantage, I suppose to being in a bee where you don't receive all of your blocks back LOL! ) I thought it was a perfect time to practice some stippling.  I enjoy stippling on smaller projects but this is the largest quilt that I have done.
 The quilting is far from perfect but it'll do.  Machine quilting is something that I will just need to keep practicing on.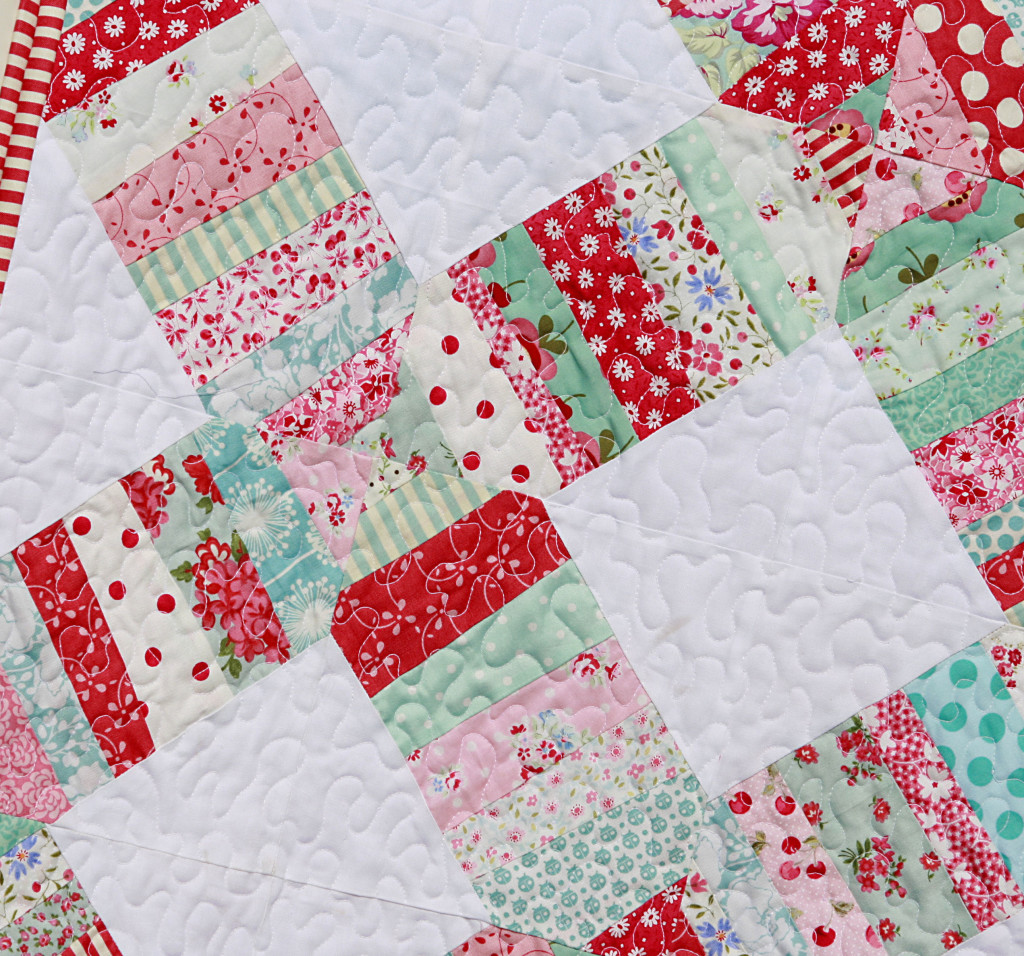 I finished off the quilt with a fun stripey binding.
And a finished quilt!  It finishes out at about 41.5″ square.  Hopefully this will motiviate me to finish some of my other bee quilts. =)
 And now, giveaway time!  I have a bunch of strips left over from this quilt.  I believe there would be enough to make a cute little 3 block long table runner using my Liberated Wedding Ring Tutorial–you would just need to add the solid fabric.  Or they would be a fun little stash builder for anyone who loves Red/Aqua & Pink.
 To enter leave me a comment.  If you are really digging these scraps, you can earn a second entry if you are a follower of my blog (just leave me a 2nd comment) or if you become a follower (leave me a 2nd comment if you become a follower).  I'll leave the giveaway open until Thursday evening and draw the winner on Friday. =)
~Comments are now closed.~