4 Visits Too Many
2 Doctor's visits and 2 Dentist appointments in the last week is too many for me–& also explains the lack of blog posts around this place!  If you've been reading my blog for any length of time you'll remember that my oldest daughter, Chloe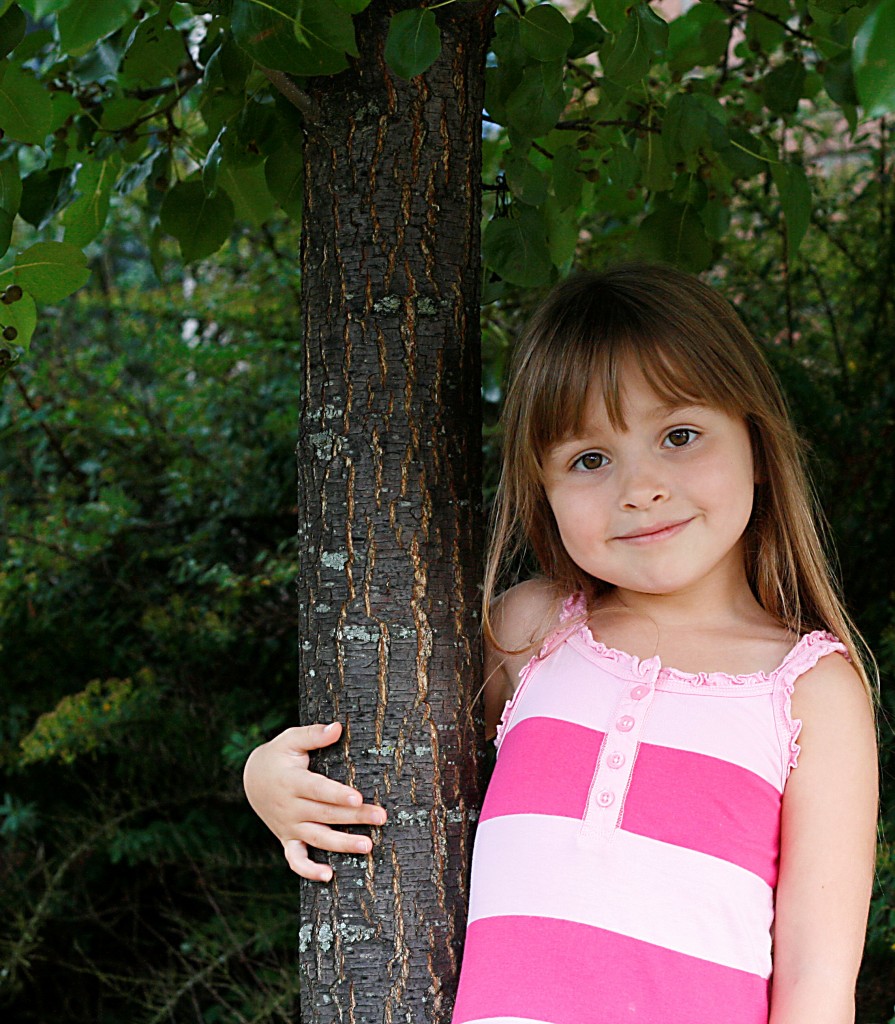 has been having a lot of problems with colds/allergies since beginning Kindergarten this fall.  Well, this has led to a lot of fluid behind her ears which her Doctor's have been trying to clear out since January.  She had a follow-up appointment last Tuesday and they saw little improvement so she's on another 6 weeks of medicine to try to dry out her crazy ears.  Fast forward to Thursday,  a routine dentist check-up for Chloe and myself–but, unfortunately Chloe's last set of molars didn't quite develop like they should have which led to some unexpected drilling/filling.  Chloe's comment, "Well, that wasn't the best."  Thursday afternoon she started complaining about her ear hurting–I ended up taking her to the Dr. Friday–and she had a bad ear infection.  Another round of antibiotics for her–and a scare for me when her temp went up to almost 105 Friday evening–who knew ear infections were so volatile?!?  She is now much improved and enjoying a day of Kindergarten today.  Hopefully we can get those ears dried out so she doesn't need tubes!
On to this little gal, Elonie
On Thursday, I had talked to my dentist about her first dentist appointment & I ended up taking her in to see him today.  And, she got a "frenectomy"—sounds horrible, I thought it was horrible(I didn't expect them to do the procedure right away today but I knew if I put it off I wouldn't be any more gung ho on a different day)—luckily she was a champ and didn't think it was a big deal.  Now she's loaded up with stickers and tatoos, a princess toothbrush, cool "sunglasses" & popsicles.
So, I hope things can settle back down around here!  I know most of you pop by to see interesting quilty things and not so much kidder things.  But, there was just a lot of kidder things going on this last week! =)
I do have some bee blocks to share with you that I have finished recently though so, you're gonna get a little bit of eye candy. =)  For Do Good Stitches in March we were asked to make 12.5″ blocks featuring non overlapping circles in whatever size/quantity we wanted to.  The requested colors were gray/yellow/lt. blue and bright pink.
For Do Good Stitches in February we were working on a Village/Transportation themed quilt: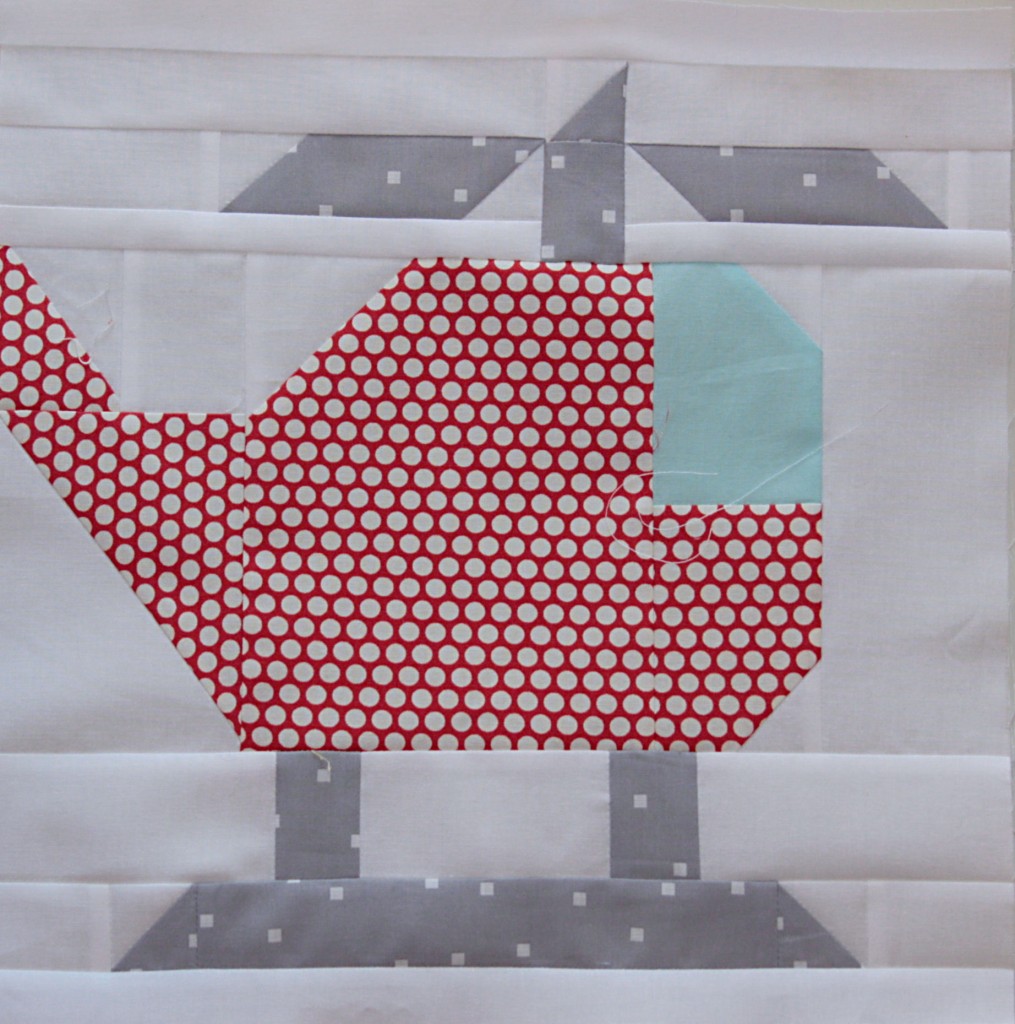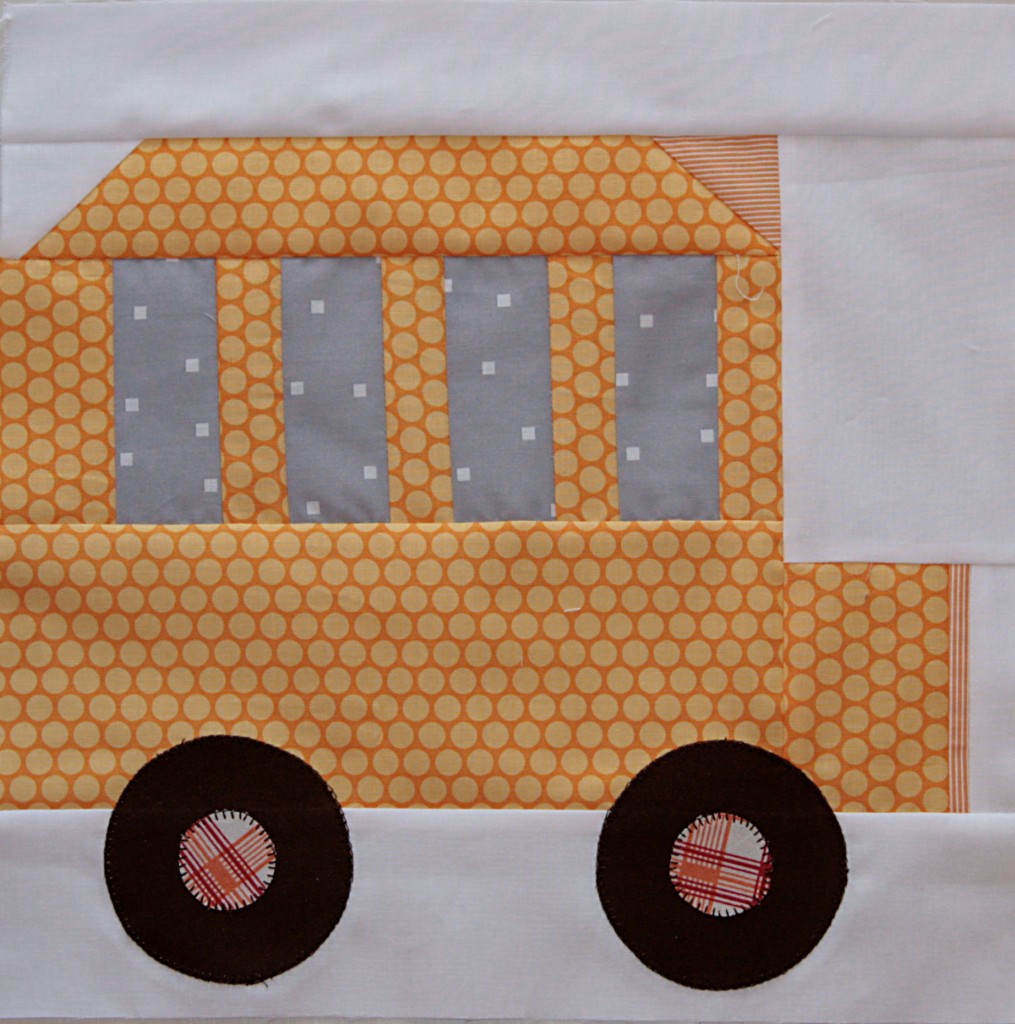 For March in the Ringo Pie Bee we were asked to do "Spring Beginnings"–nothing too bright/lush.  I think this may be one of my favorite bee blocks ever–within just a couple hours of learning the theme, I had this block finished and ready to go.  It was such a great theme for the month. =)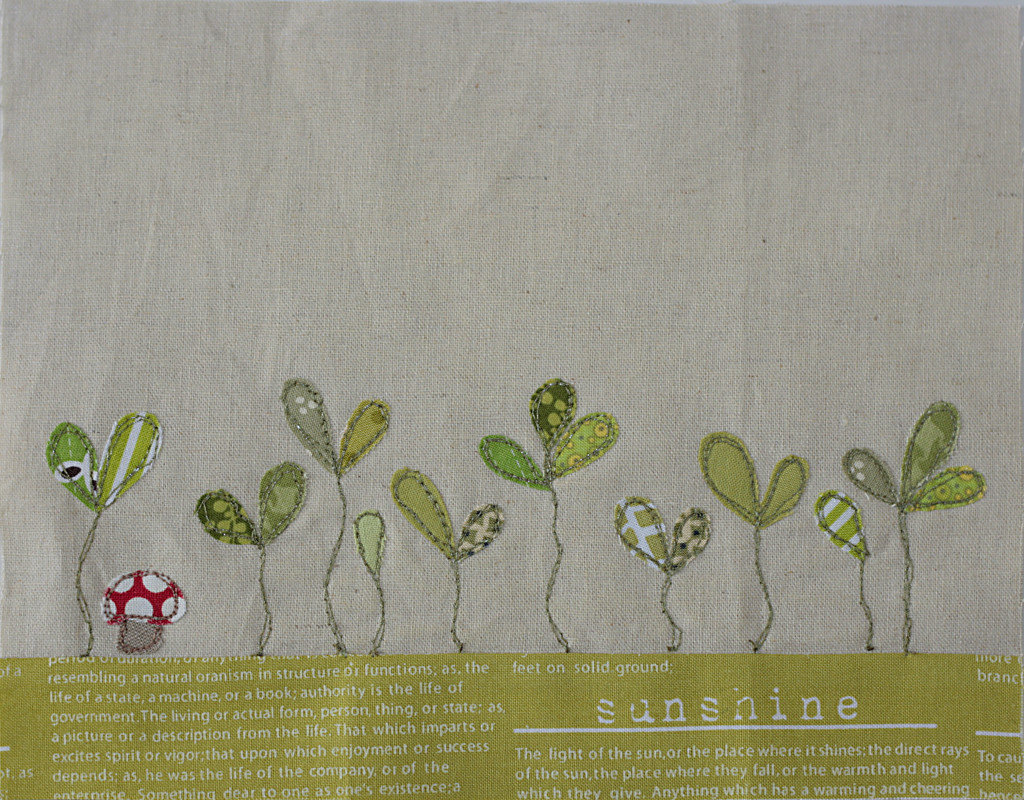 For February in the Vibees we had a two person month–first off some Anna Maria Horner Fabrics and half square triangles: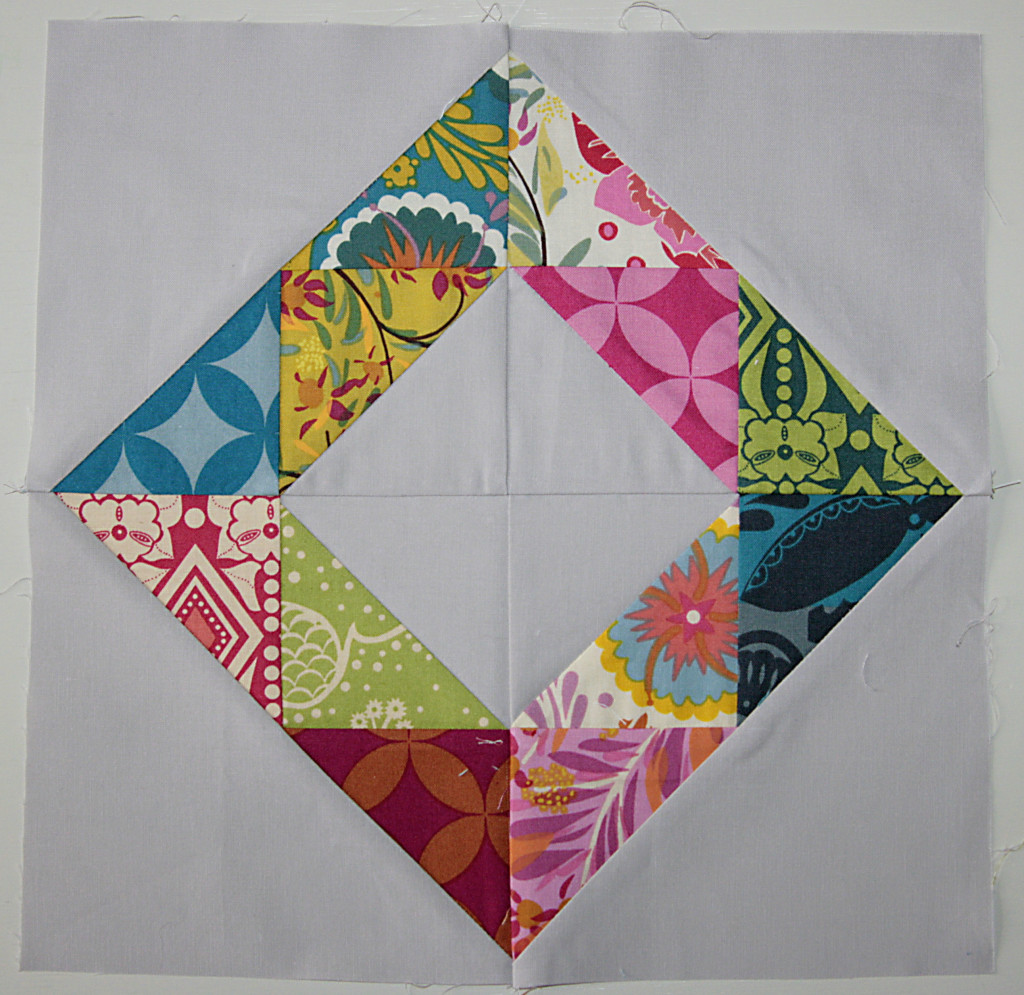 And secondly, some pinks and a request for bordered triangle blocks: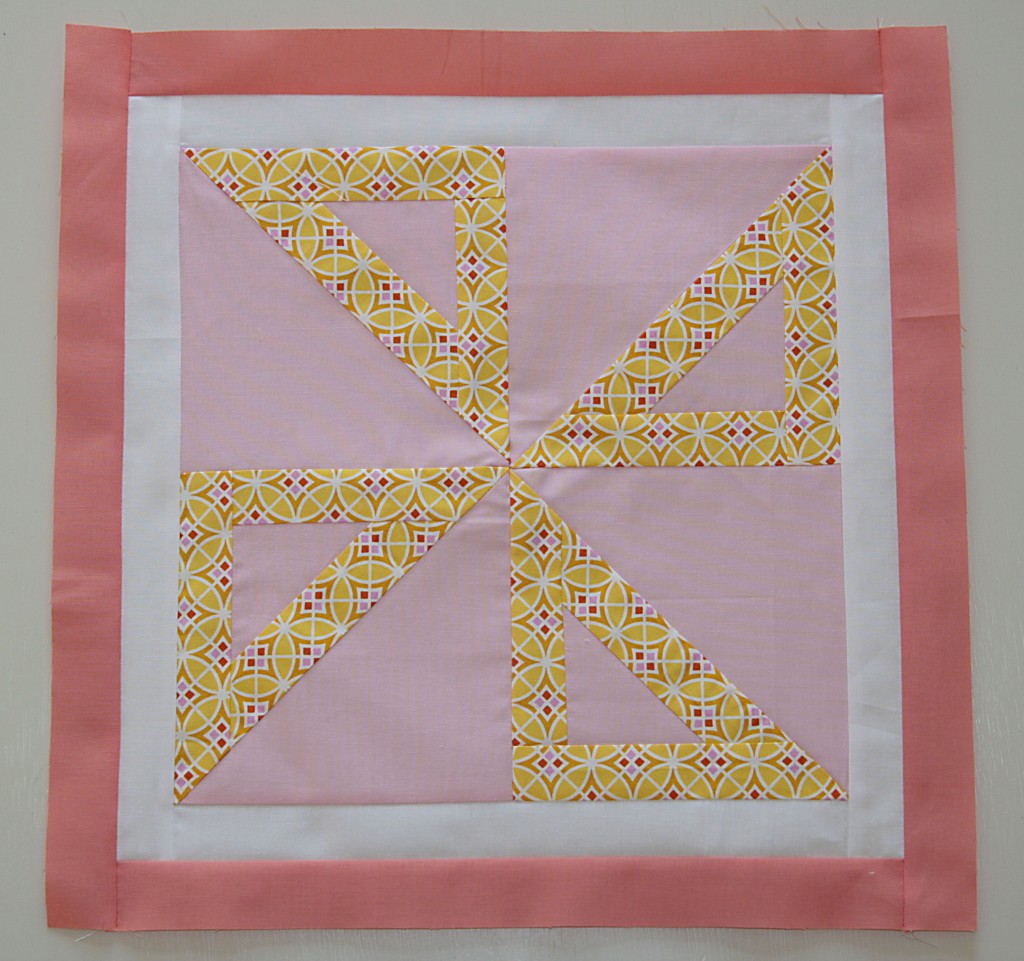 Union Jacks in vintage fabrics were on the agenda for February in the Ringo Pie Bee: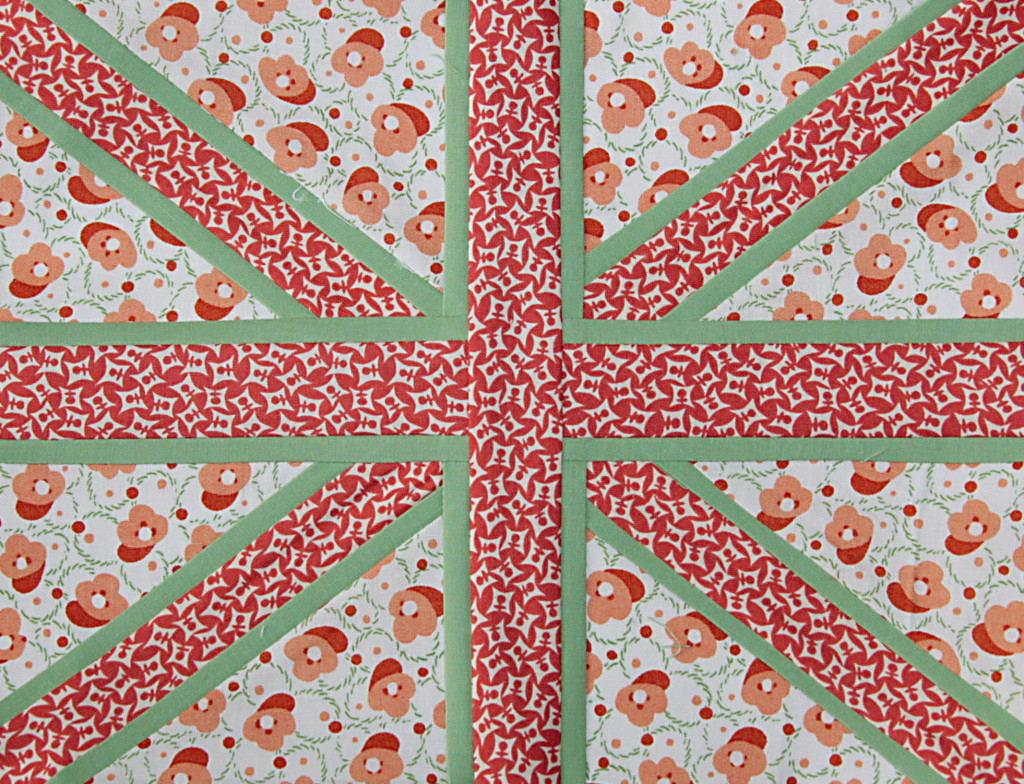 So, there ya go! =)