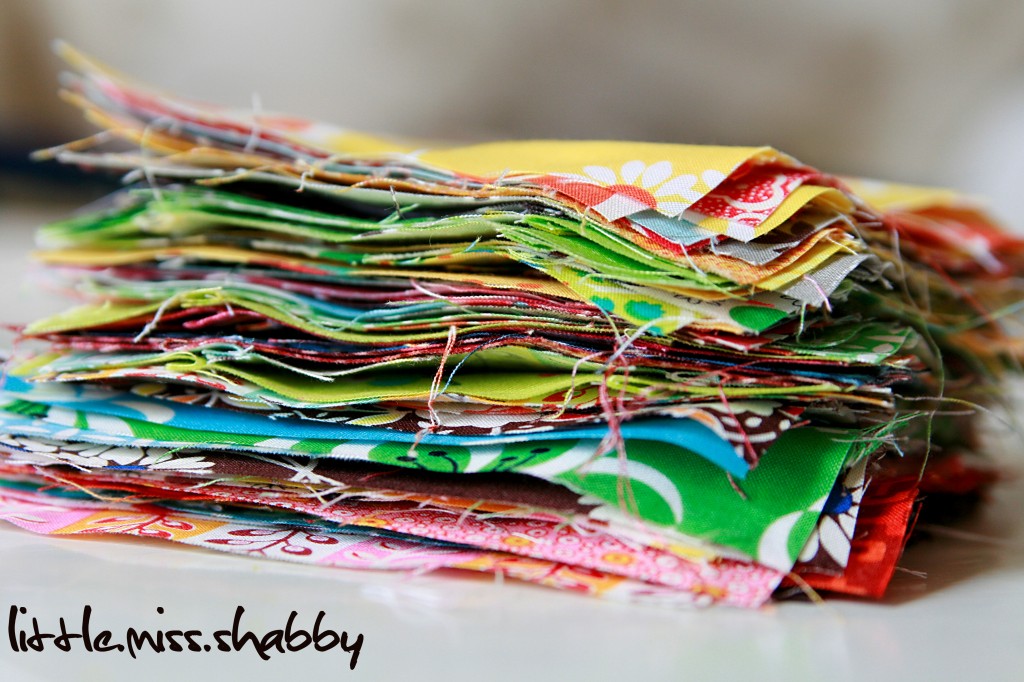 I thought it was about time to dive into my Flea Market Fancy stash and my Katie Jump Rope stash & I have begun making some little squares.  These little 5″ squares will soon be a quilt–I hope the end result looks as fabulous in real life as it does in my head.  Sometimes my head vision is a bit skewed LOL! =)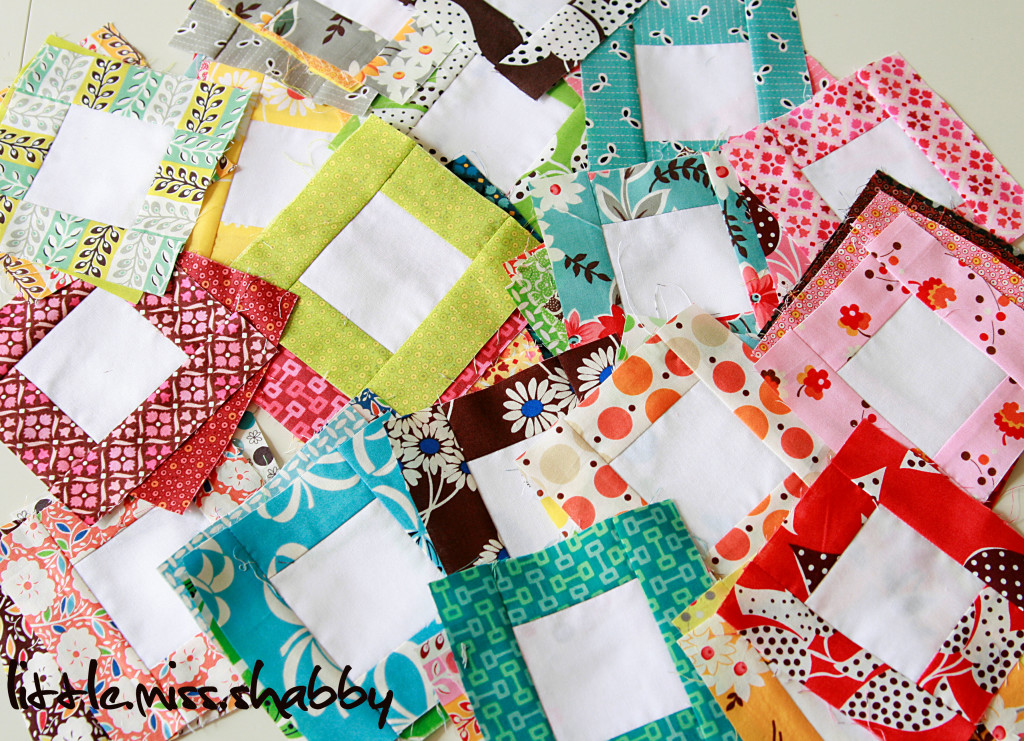 I have really been enjoying working with these fabrics–the feel of them is really 2nd to none.  They almost have a voile-like quality to them that makes sewing with them just lovely.  I have used these fabrics in bits here and there but, this will be the first large(ish) quilt made from only FMF & KJR with the addition of some white Kona.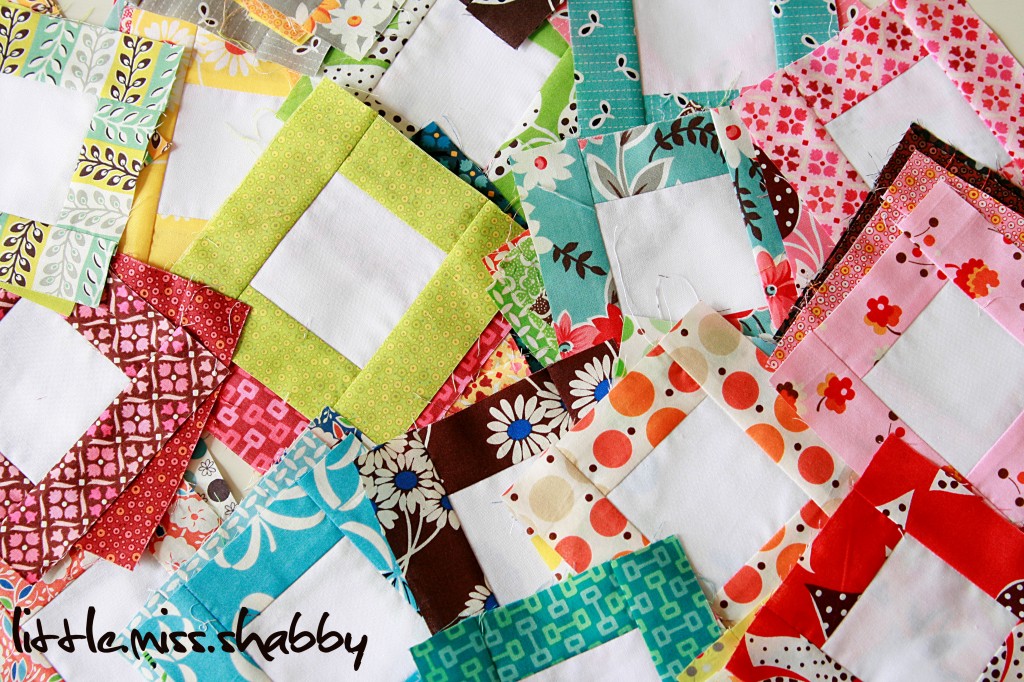 I'm trying to whip this one out in between bouts of sickness…Chloe is sick, again.  I'm hoping Elonie stays healthy.  How is it even possible that Chloe gets sick while she is still on antibiotics from the ear infection she just had?!?  Summer can't get here soon enough!