Marathon Quilting Session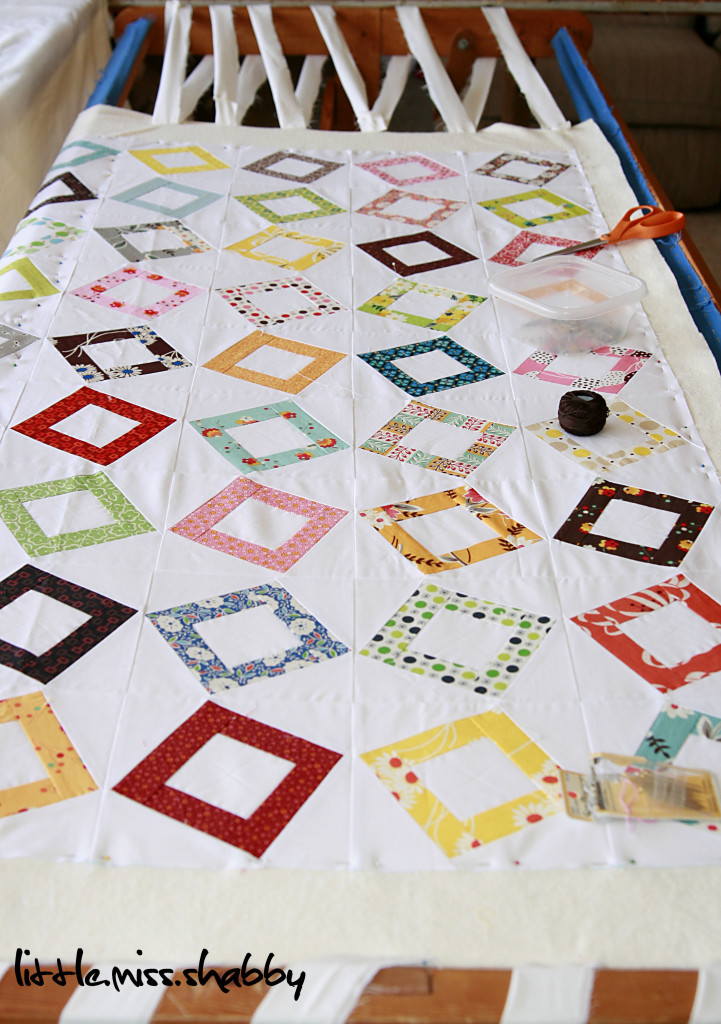 I had been planning on machine quilting my quilt for Modern Relief Japan but on Sunday I thought…"hmmmm, I wonder if mom & I could bang out hand quilting this today?"  I gave her a call & she was up for it–so Chloe and I went scooting on over to Grandma's house.  My mom has a nifty little quilt frame that works perfectly for these small quilts.  She also has a large quilt frame for larger quilts–on any given day she might have two quilts going at the same time–you might call her "the quilting queen".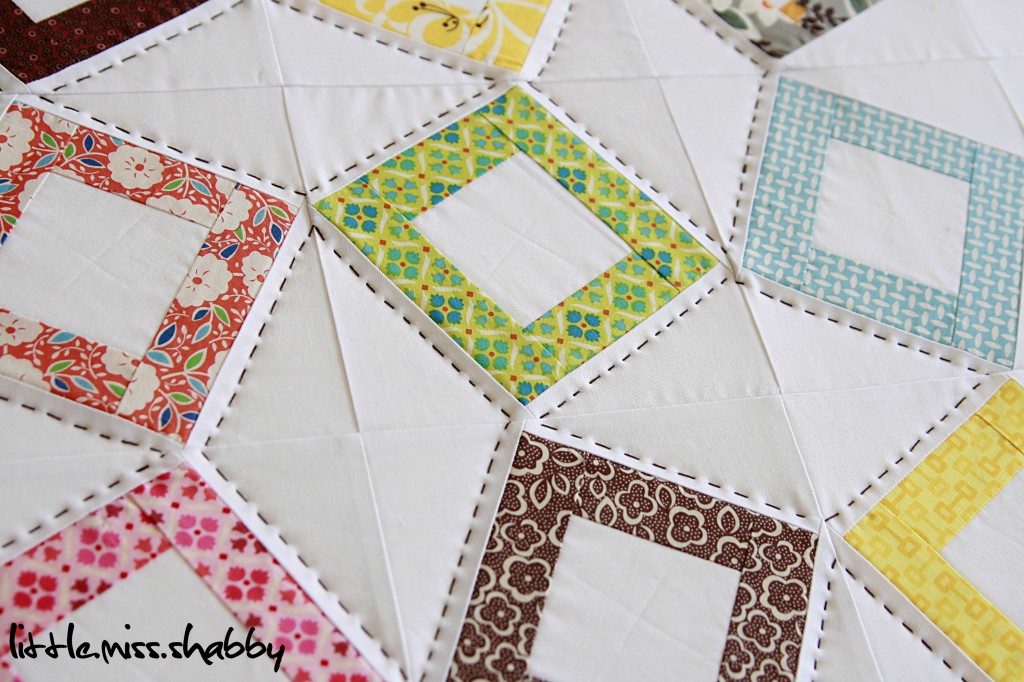 The quilt is a lap size quilt..I think it's around 45″ x 60″ or so—hand quilting it wasn't that huge of an undertaking.  We had the quilt in the frame by 12:30ish or so & we finished it up just after 7. =)  Much of the credit for the quilting has to go to my speed demon of a quilter mom, while we both quilted the same amount of time–I think she probably did about twice as much as I did–as I said "quilting queen". =p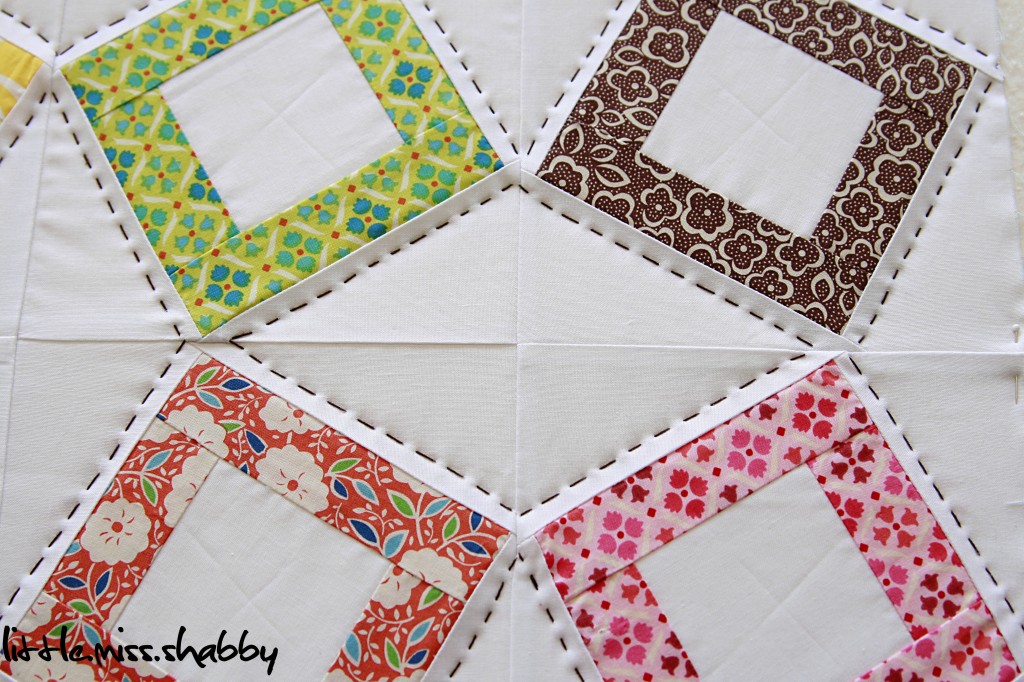 The hand quilting is done using Finca Perle Cotton in size 8 purchased from here.  Although word on the street is that my LQS is going to begin carrying this same Perle Cotton.  I sure hope so, it would be so handy just to be able to jaunt up the street to purchase it!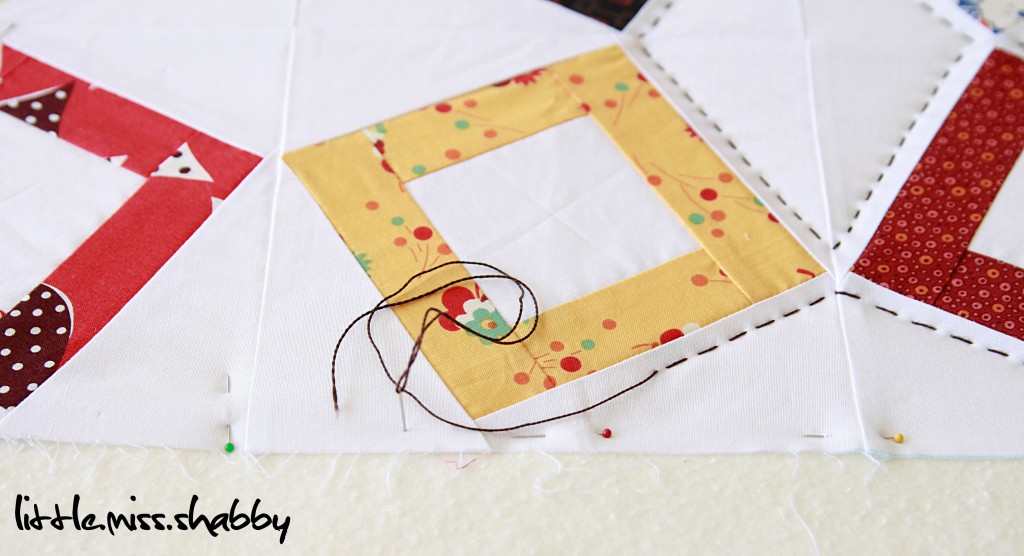 We quilted around each square in the quilt–we tossed around the idea of quilting in the center of each square but in the end opted not to.  I think this gives it a nice clean look and it really makes the fabrics pop.  Alternately, I used solid white for the backing just to show off the hand quilting on the back–the diamond shaped pattern it creates looks pretty nifty on the back.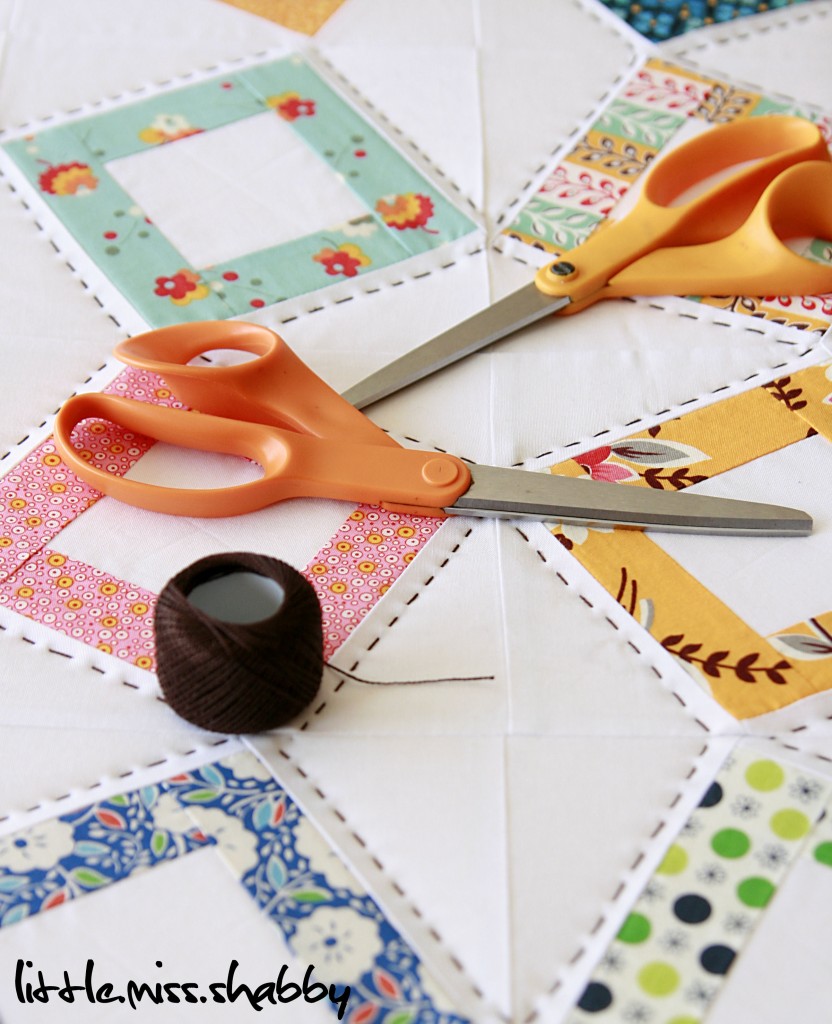 I am hand sewing on the binding and the quilt should be finished very soon. =)