Here she is!  You'll find the promised tutorial over on Moda Bake Shop.  I had so much fun working with Aneela's Sherbet Pips.  I mean really what is not to love?!?–The fabric is just too cute for words.  I usually have this quilt hanging on a little wooden ladder in my family room–whenever I take it down (usually to snap a few pictures) my 2 year old always says, "Yay!  It's my favorite–the swinging girls quilt!".  What can I say…even my two year old can spot a fantastic line of fabric! =)
 I machine quilted my quilt using a straight line pattern.  I love the little boxed in pinwheel centers the quilting makes.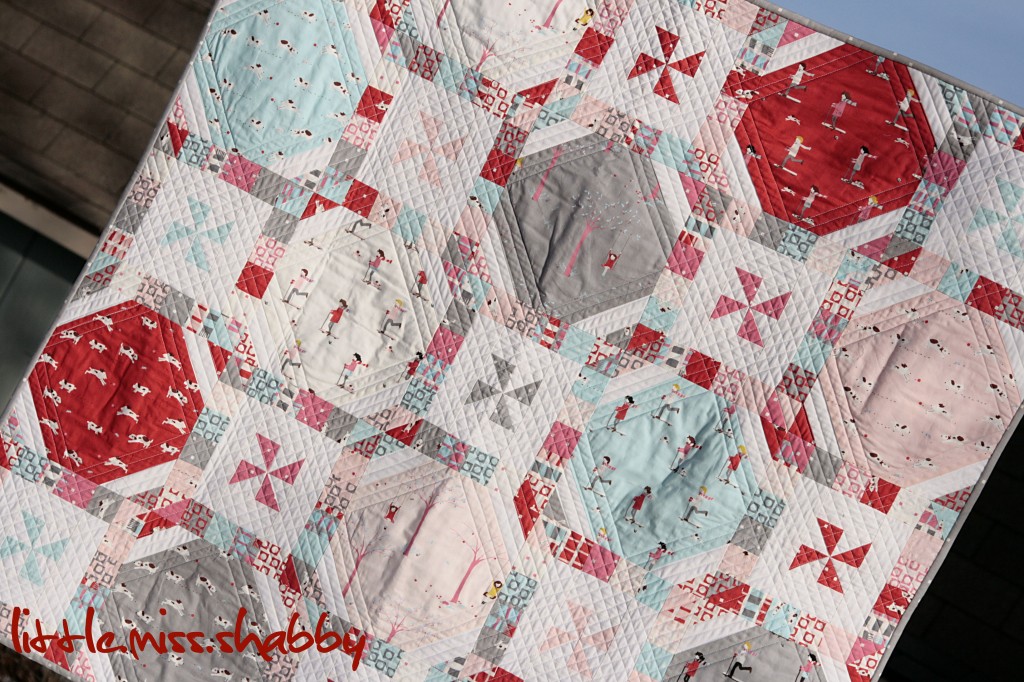 And now, for a fun little giveaway. =)  I have put together a fun little Sherbet Pips & other fabrics charm pack.
If you would like a chance to win, leave a comment on this post.  If you are a follower or become one, you can leave a second comment.  I'll leave the giveaway open thru Thursday evening and draw a winner on Friday.
I would love if you would pop on over to MBS and let me know what you think about my quilt!!