Variety
I have a number of ongoing projects right now (don't we all!?!)–one of my current favorites incorporates some of this wonderful Perle Cotton goodness.  I stashed quite a bit of it as I am seriously love hand quilting with this stuff.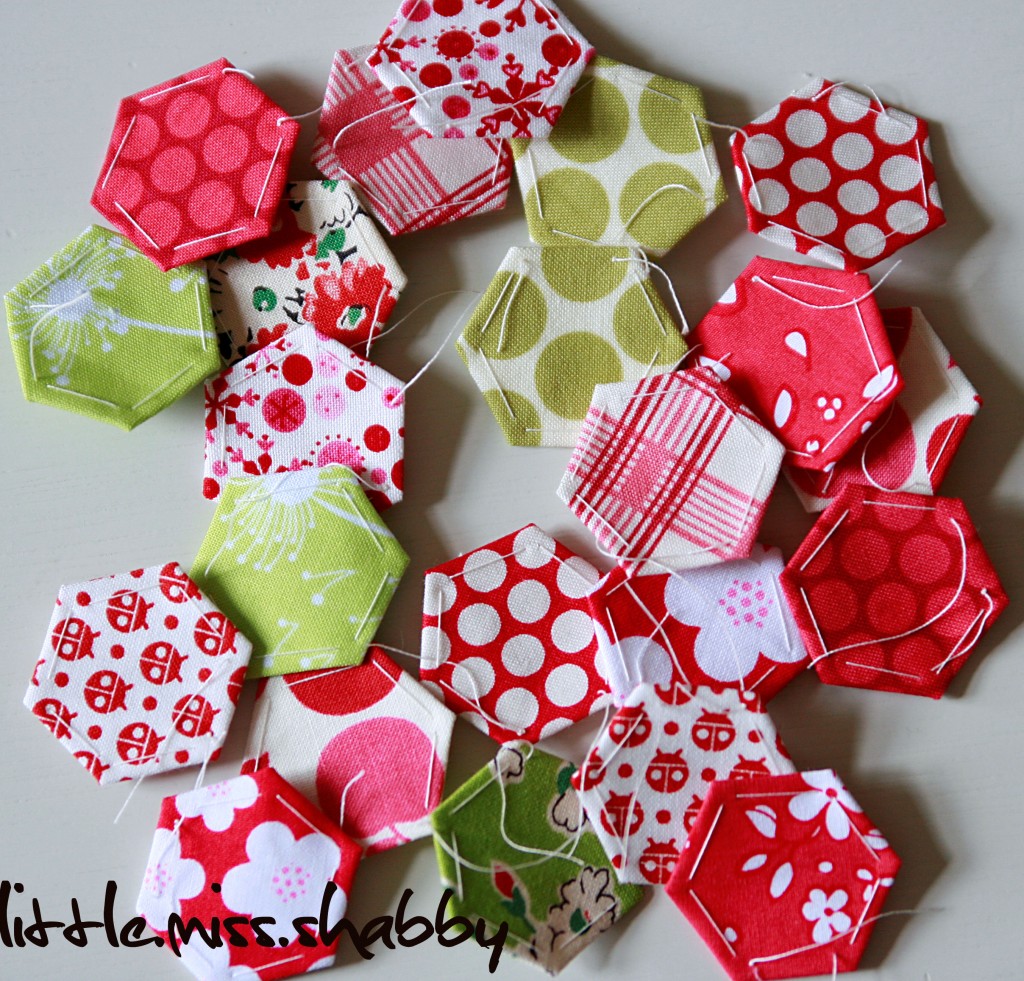 I have also been working on the hexagons for Melanie's month in Bee Hexed In.  She chose such a fun Christmasy theme using Reds and Greens which I am kind of digging–it's a great change of pace and I really enjoyed choosing the fabrics.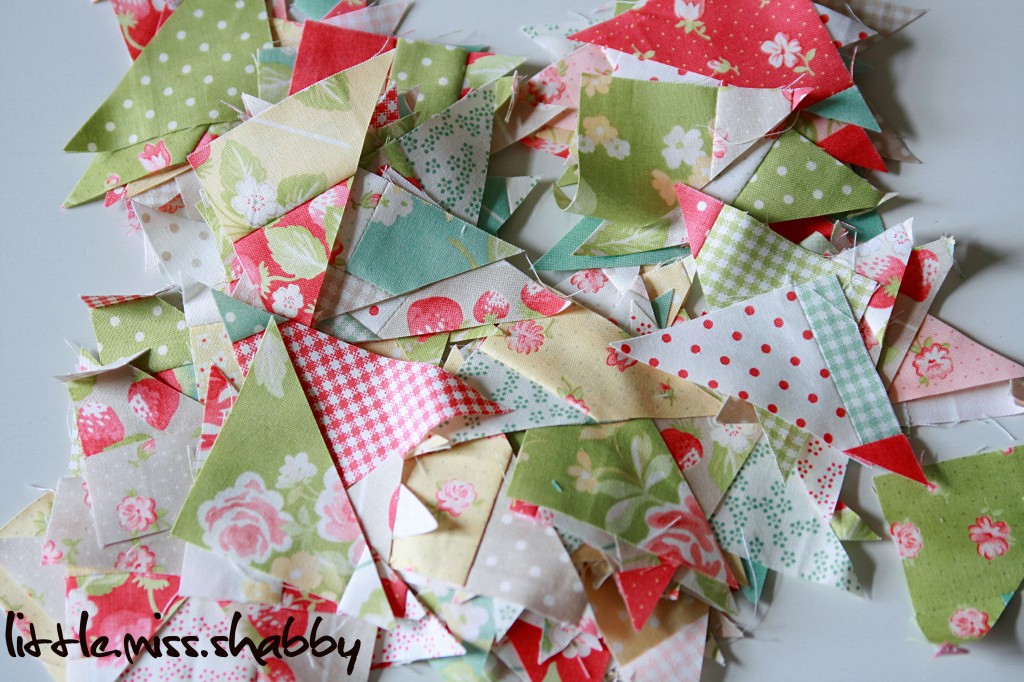 These are some of the little snippets that are left over from a Strawberry Fields quilt that I am working on.  Aren't these fabric just beautiful?  They are looking especially fabulous with some Perle Cotton thrown in for good measure.  I noticed that Randi over at Fresh Squeezed Fabrics has some precuts available for those of you asking and looking! =)  Happy shopping!