Sunday Happenings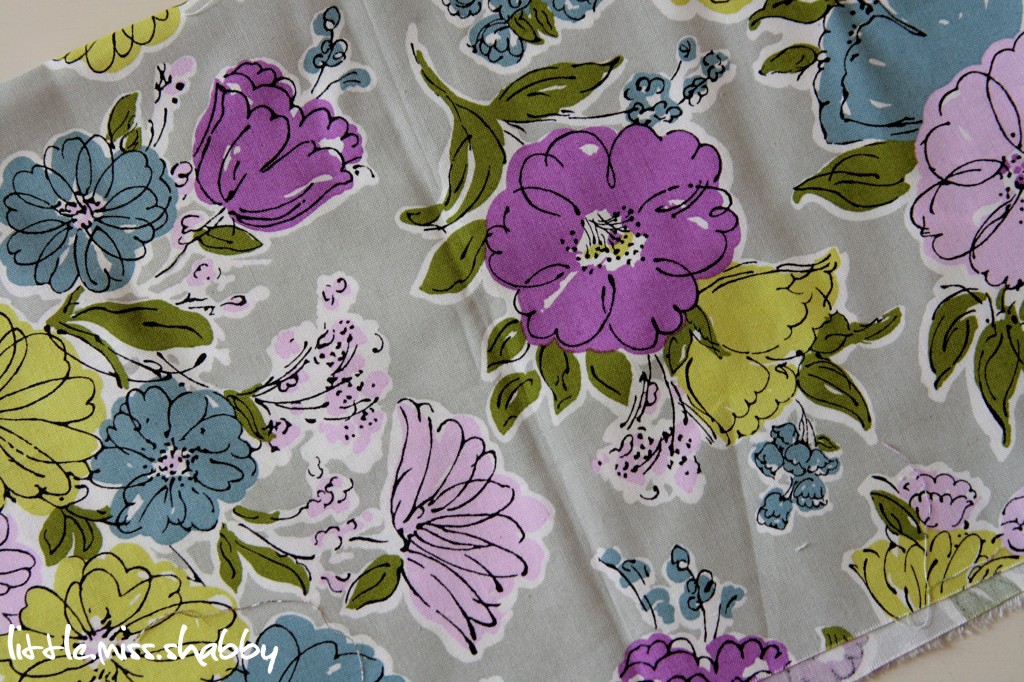 I really enjoy a good fabric hunt–thrill of the chase, divide and conquer and all that jazz.  So, when I saw the above fabric in purse form at a local shop and I really liked it, I wondered if I'd be able to find some of my own.  Admittedly it was a Vera Bradley purse which aided me greatly in my online search-a-thon (actually a quick search on Etsy did the trick).  It arrived yesterday & I think it is just lovely–I have already incorporated it into it's very own fabric stack.
Incidentally, does anyone have any great fabric suggestions to coordinate with the lighter purple in the fabric?  I've got plenty of the darker purple but not so much on the lighter purple.  I know I have a Liberty of London fabric stashed somewhere that would be perfect but I can't find it for the life of me.  Or, any suggestions for the blue?–it's kind of a denim blue–not too far off from the blue mono pez or the blue daisy fabric from the Peas & Carrots line of fabric.  My fabric stash leans more towards aqua blues.
I also started, and finished, the quilting on a Strawberry Fields quilt today.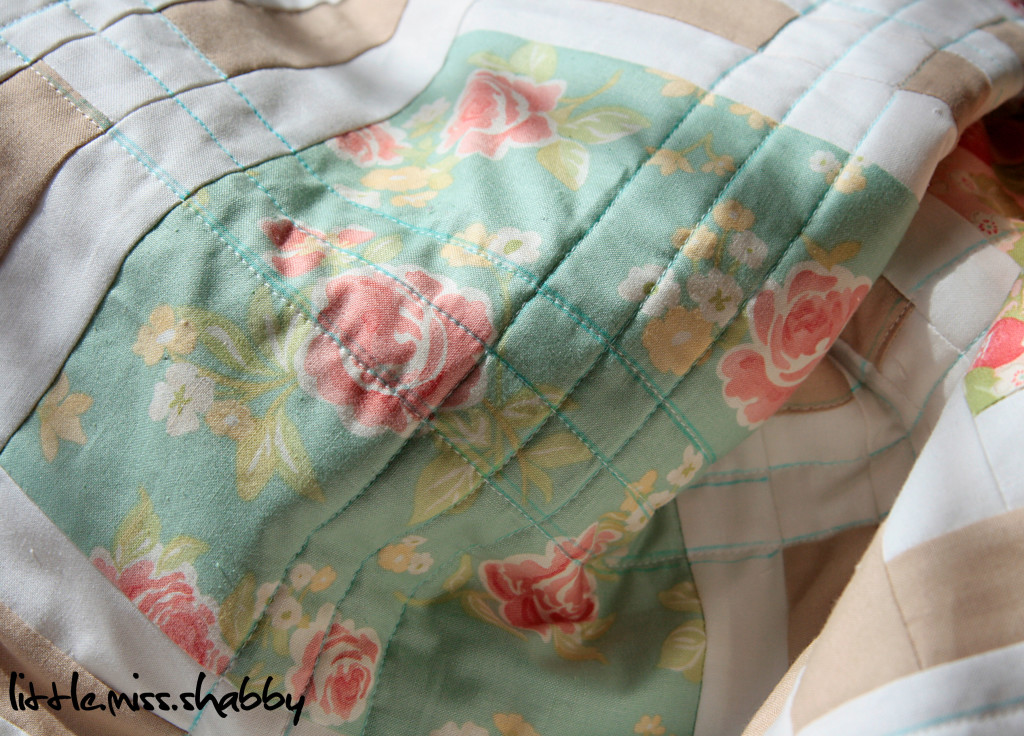 You may recognize these as the blocks I had to sew twice… =p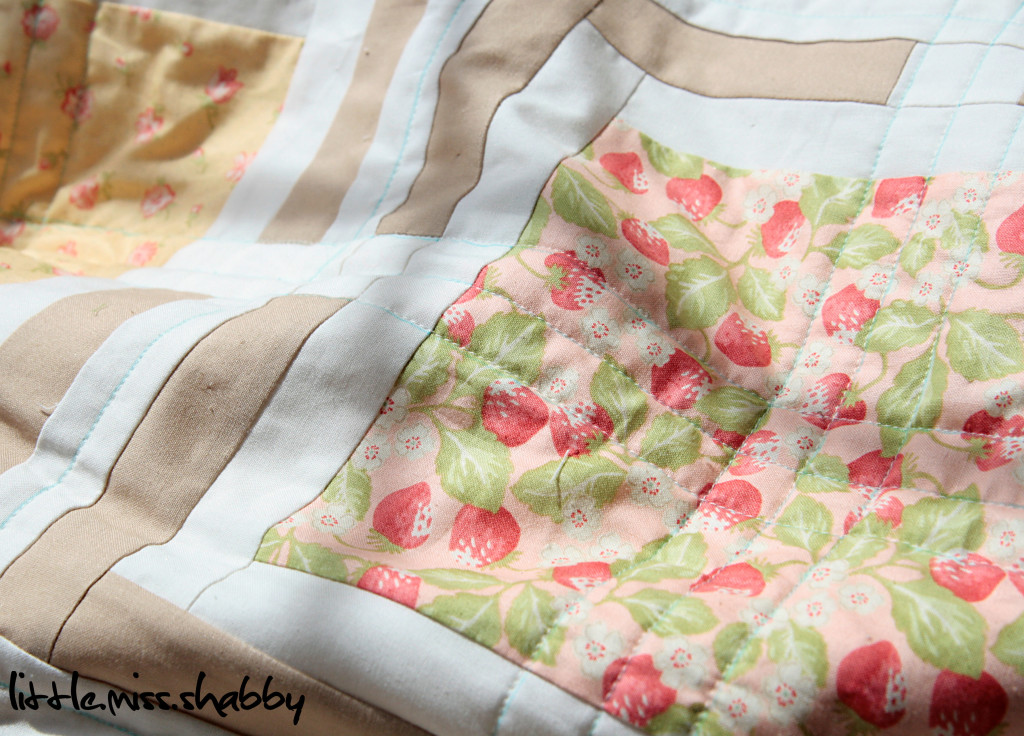 I plan to have a tutorial for this quilt on my blog sometime in May probably.  It's a fun quilt that comes together pretty quickly as long as you have bobbin thread. =)