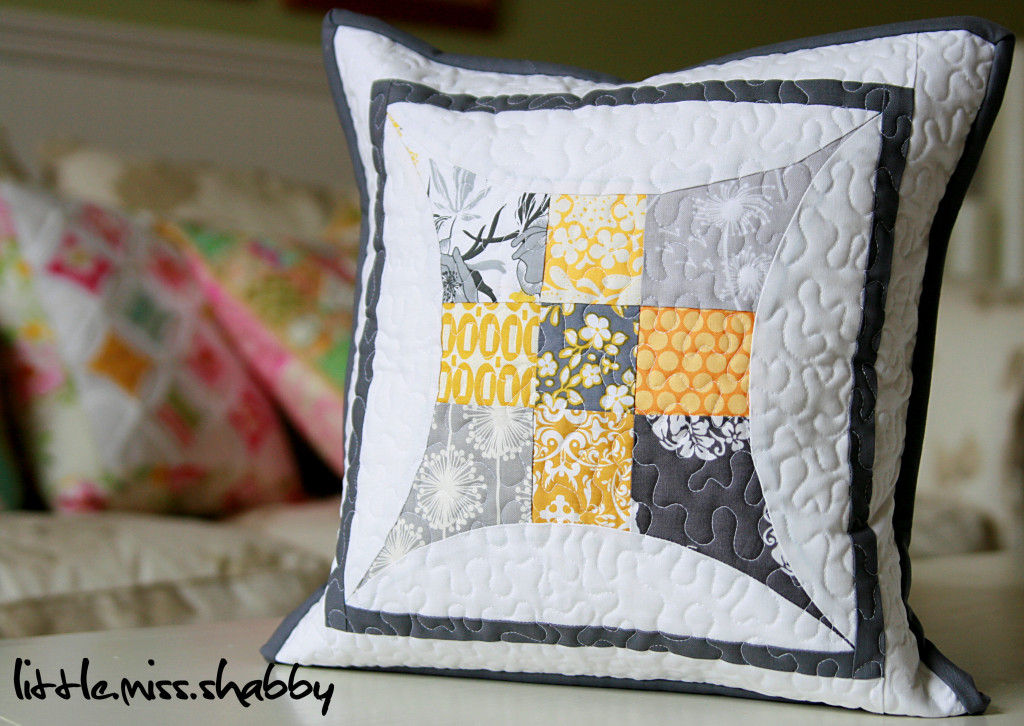 They Grey/Yellow Fabrics I talked about last week have been turned into a fun pillow.  And for those of you wondering about my bobbin debacle–those blocks have since been resewn–and I want to give a huge shout out to all of us merrily sewing along with no thread. =)  My mom couldn't believe I had sewn that many blocks without realizing I had no bobbin thread & hubby said "do the blocks stay together when they aren't sewn?"…"thanks, hubby….very helpful."  I was very glad to see so many other people in the same boat as me. =)
On to the Grey/Yellow pillow…the pattern is an "improved nine patch" or glorified nine patch"–I have seen it called by both names.  It is an older quilt pattern, maybe early 1900's?,  usually involving many templates to make the blocks.  It's a pattern that I have wanted to try for awhile and I knew that one of my back issues of American Patchwork and Quilting had a pattern for it.  I was getting all set to dig thru my issues to try to locate it–I have probably 10 years or so of issues so it was gonna be a bit of a task.  Well, lo and behold, look what arrived in my mailbox.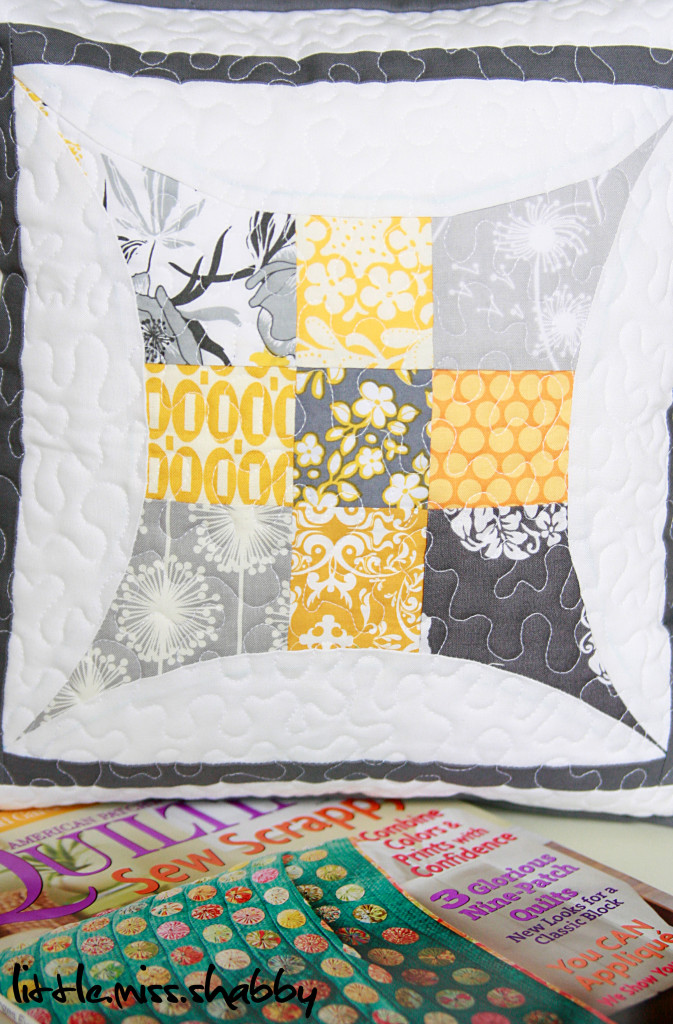 The newest issue of AP&Q–and what did my little eyes spy…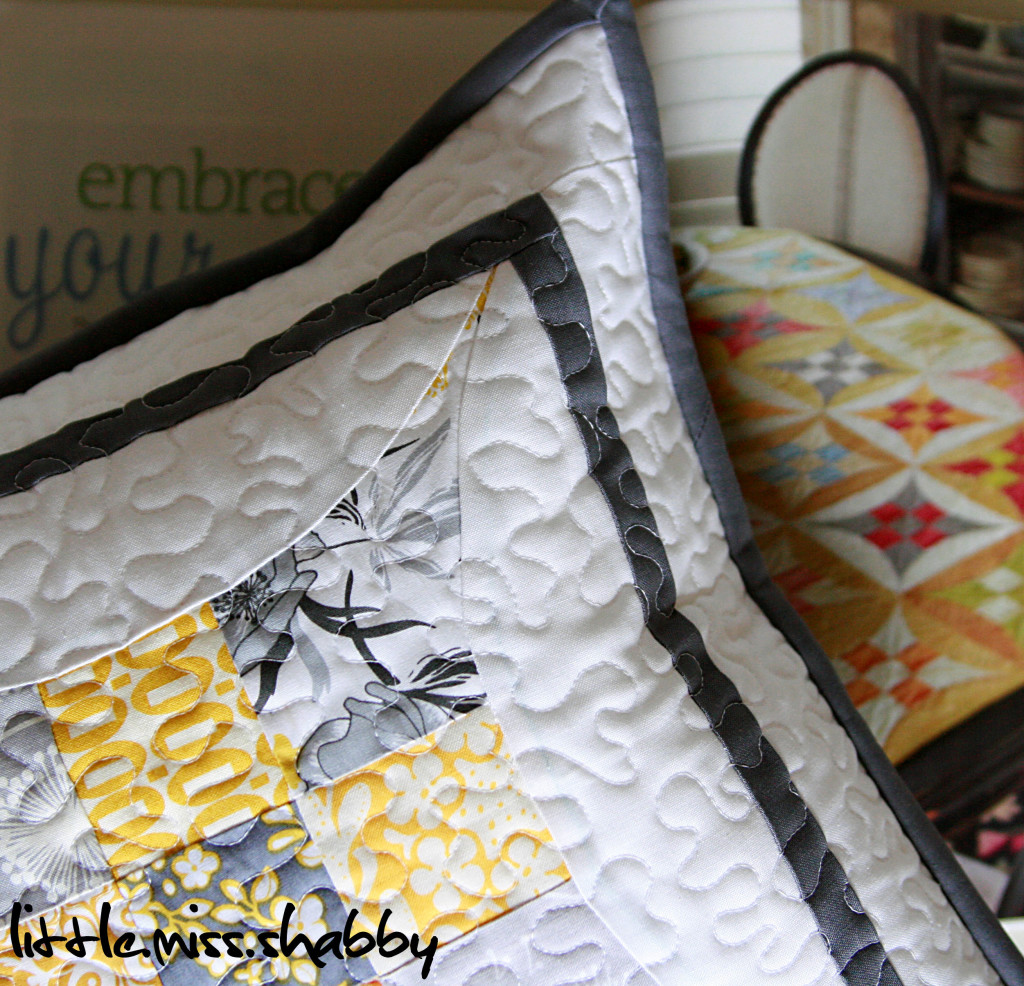 That's right, a pattern for an Improved Nine Patch.  And what a great pattern it is–only two templates required…so much nicer than all of the templates typically required.  There is a bit of fabric waste using this method but it went together so nicely–I'd definitely use this method again.  I had originally thought I would make an 18″ pillow using 4 nine patch blocks–they finish at 9″.  But in the end, opted for one nine patch framed with a gray border followed by a white border.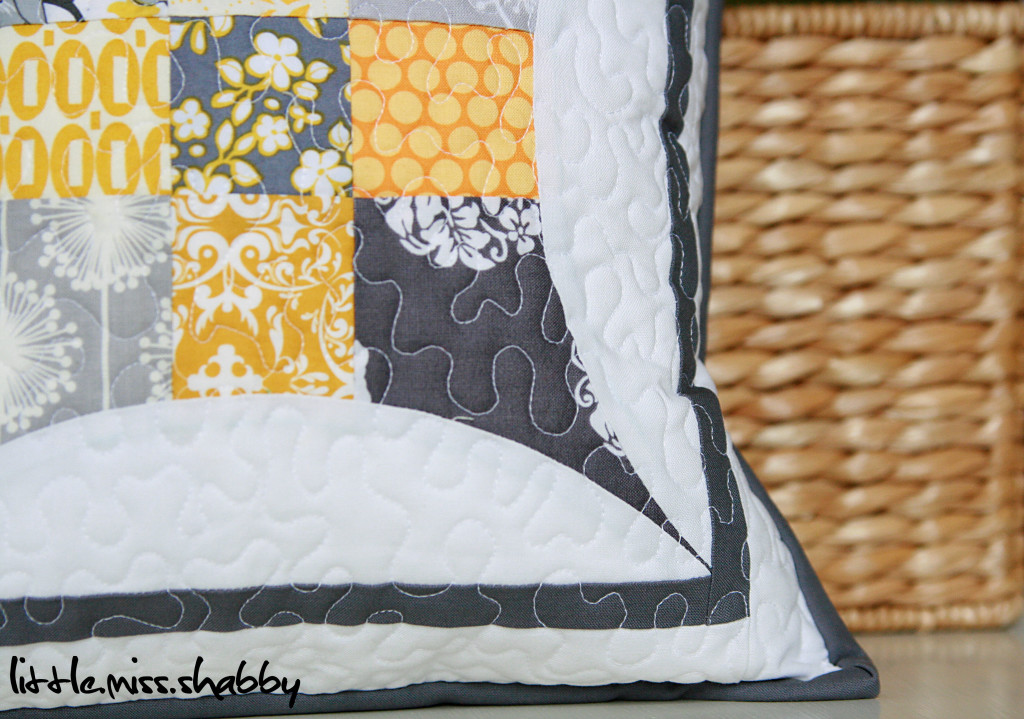 I sandwiched the quilt top, stippled it, and finished with a grey binding.  I wish I had remembered to snap a picture of the back–it's pretty cute and it has some fun new labels that I just got recently from Lilla Lotta–she has the cutest ribbons!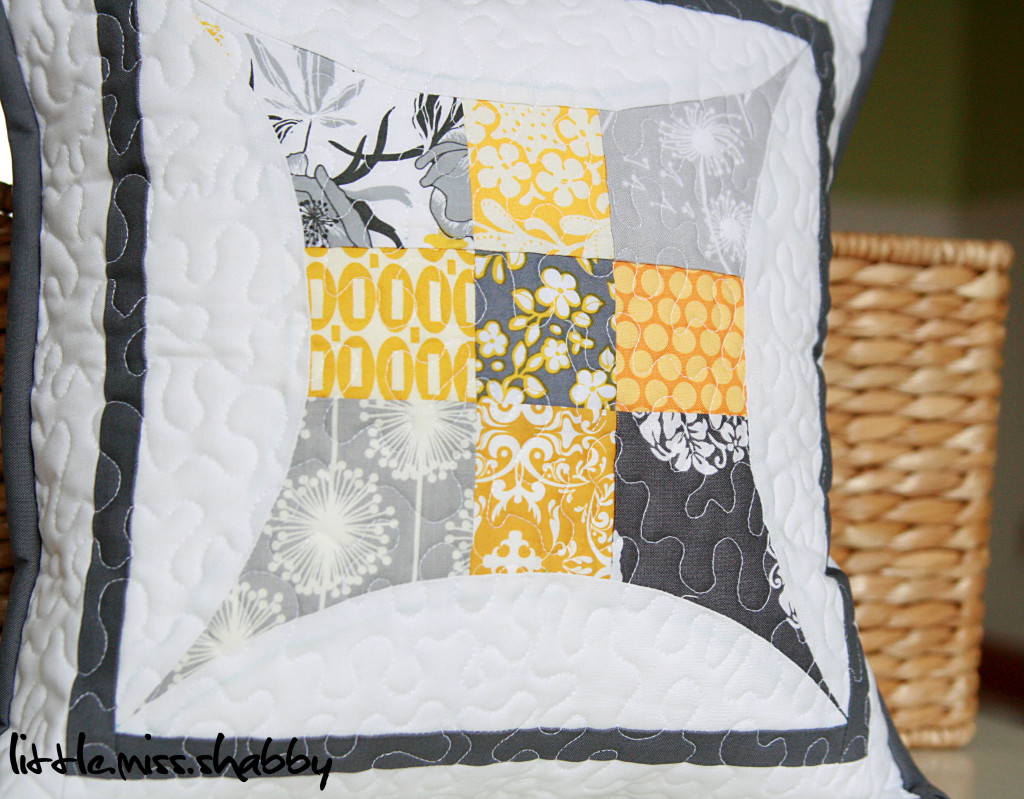 April ends Rachel's Blogger's Pillow Party–I can't believe it's been 4 months already!  So, this is my final entry. =)