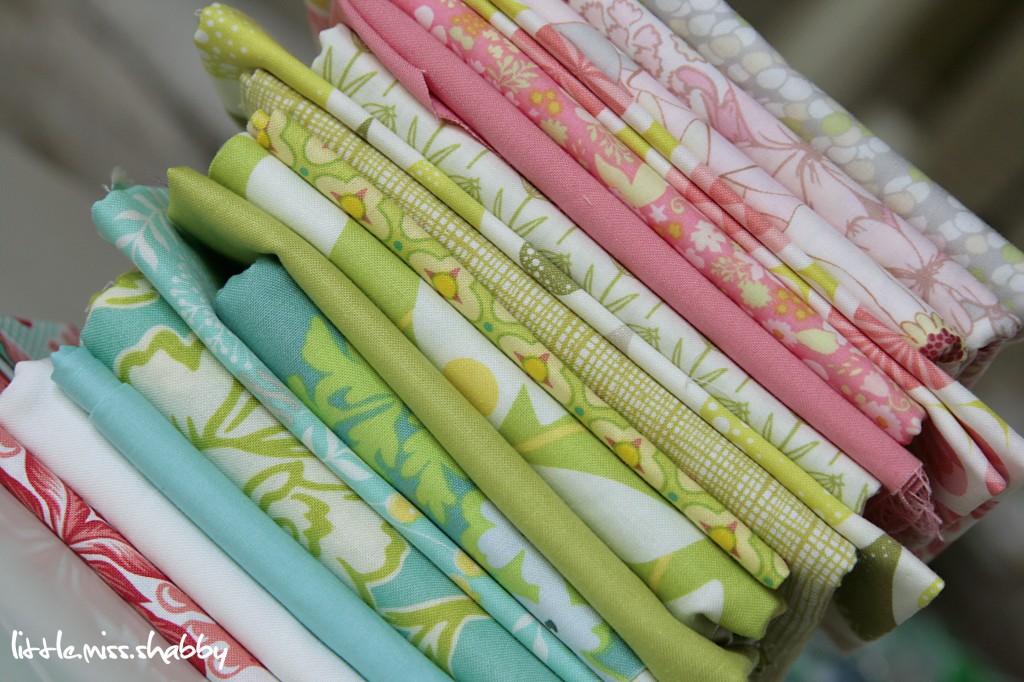 I loved reading all of the entries for my pillow giveaway–Man are you guys creative!  There were so many entries that were just fantastic and it was hard to narrow it down to just one.  However, one entry really inspired me.  I have chosen the fabrics for the pillow–I "had" to order some of Tula Pink's Prince Charming fabrics for this pillow and they just arrived today (Randi has super fast shipping–thanks Randi!!).  I paired up the prints that I ordered with other fabrics from my stash and came up with the cheery bundle above.  So, do these fabrics fit your entry?….Could the pillow be for you?…You'll just have to wait and see! =)
I also pulled some fabrics for another tutorial that I plan to work on–I'm still tweaking it–I think it needs a bit more aqua?–and maybe some more grey to tone down the "Christmasy" feel.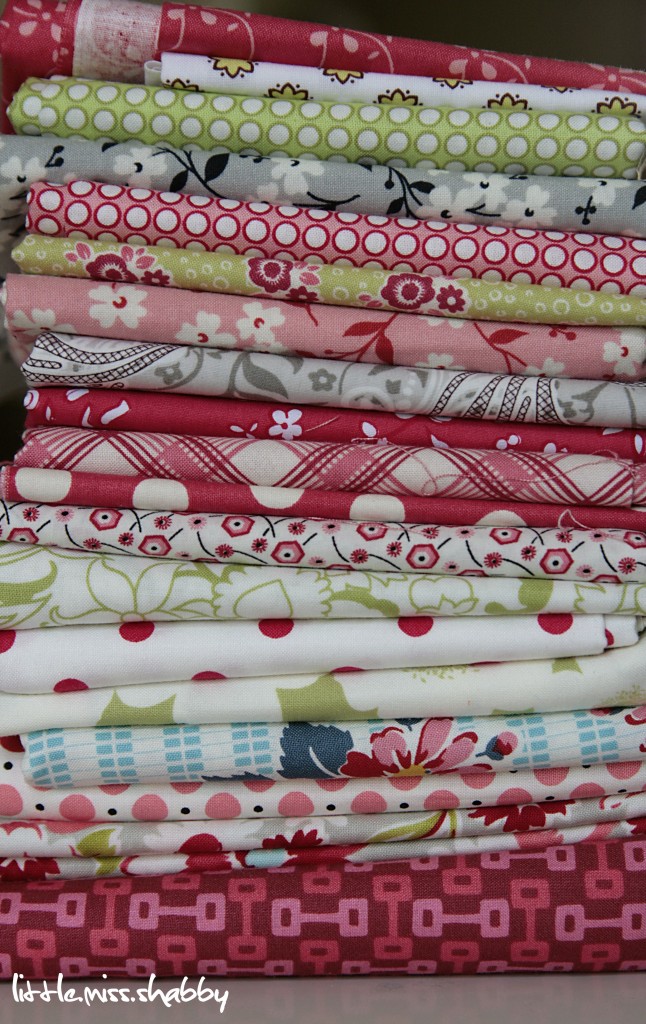 Seeing it there on the computer screen it really does scream Christmas to me. 
A little tip:  If you are ever unsure of how a stack of fabric mixes, take a picture and look at it on your computer screen–you get a different perspective that you don't get when you see it in person.  I don't know how many times I have snapped a picture of a stack of fabric and then changed things around after seeing it on the computer–it really does help to get that 2nd perspective. =)