Birthday Giveaway Day #2
Jeni is probably one of the main reasons that I began collecting vintage sheets last year.  Her fabulous blog, (you know I am a sucker for a blog with great photography), Etsy shop in addition to all the great vintage sheet quilt blocks popping up over on flickr convinced me that vintage sheets were a must for my stash.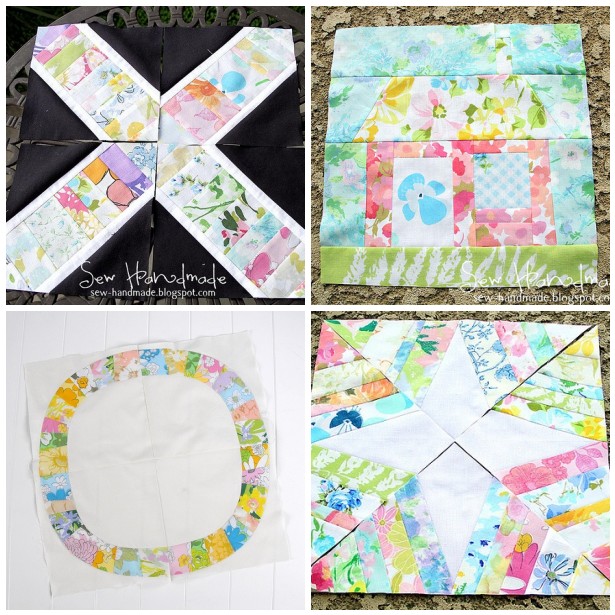 1. November Bee Block, 2. Vintage Sheet Bee – January Block, 3. Single Girl pillow, 4. Vintage Sheet Spiderweb Block
 I'm kind of particular about the sheets that I like and somehow Jeni always manages to find the good ones–I mean seriously, look at this great stack of fabrics she was working with last week: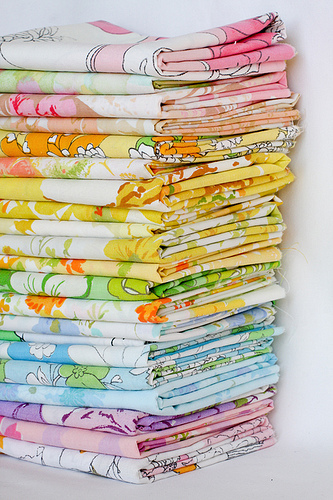 Which she turned into these fab wreath kits available in her shop:
 And don't even get me started on vintage sheet quilts–check out this one Jeni made: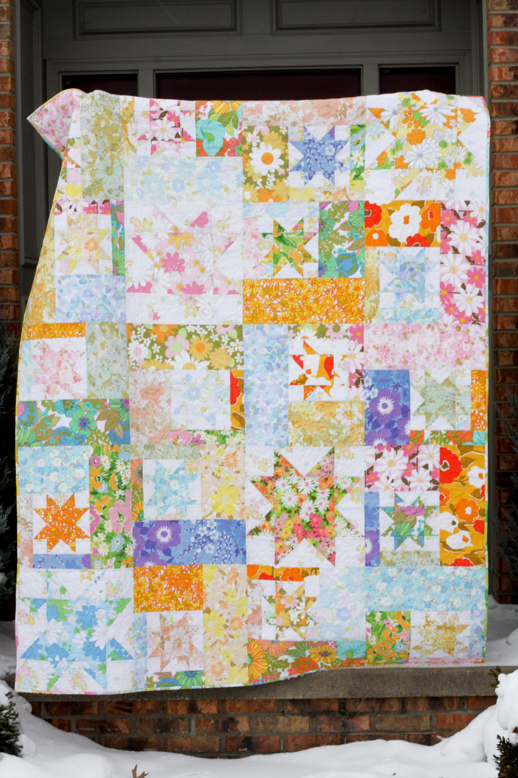 So, of course I was super pumped that Jeni agreed on a little giveaway for all my readers!  And the lovely giveaway is a wonderful Rainbow Fat Quarter bundle of fabric.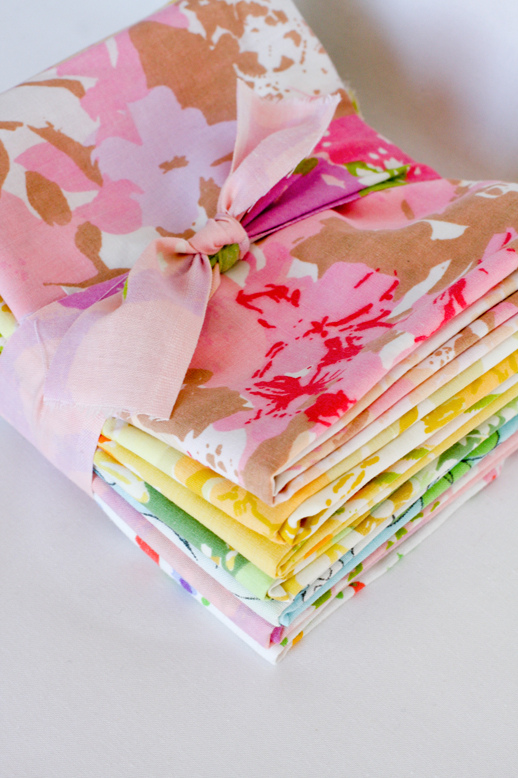 Perfect if you are just beginning to collect vintage sheets or if you already are. =)
You will have 3 chances to enter this giveaway–Please make sure I have a way to contact you if you win!
1.  Leave a comment.
2. If you are a follower of mine or become one, leave a 2nd comment.
3. If you are a follower of Jeni's blog or become one, leave a 3rd comment.
I will leave this giveaway open thru Sunday, May 15 and draw a winner on Monday.
Check back tomorrow for another great giveaway and if you haven't entered yesterday's giveaway by Fat Quarter Shop be sure to do so!
Comments are now closed.