Birthday Giveaway Day #4
And my weeklong celebration continues with Kerri of Sew Deerly Loved!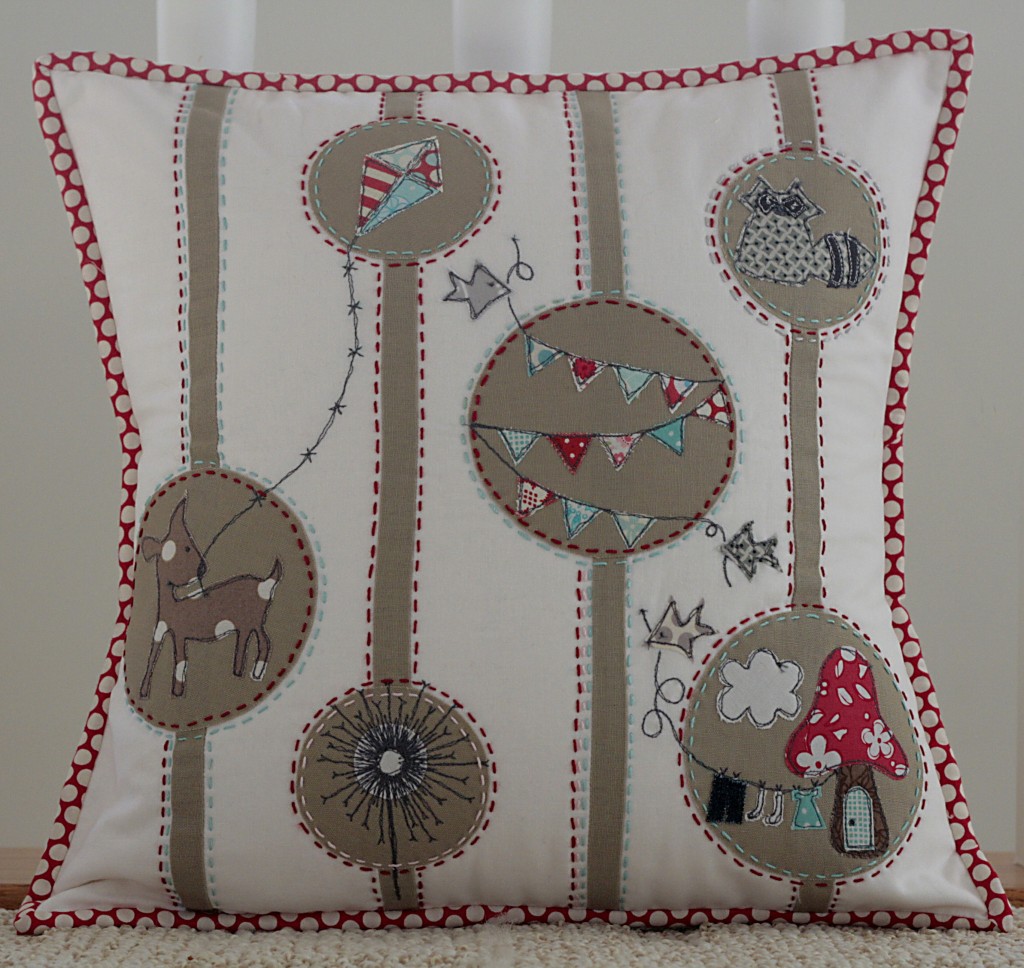 I've gotten to know Kerri through various swaps that I have participated in.  You might remember the pillow above that I made for her in the last round of the Pillow Talk Swap.  Or, the pillow below that I made from hexagons received from Kerri during the Hexagon Swap.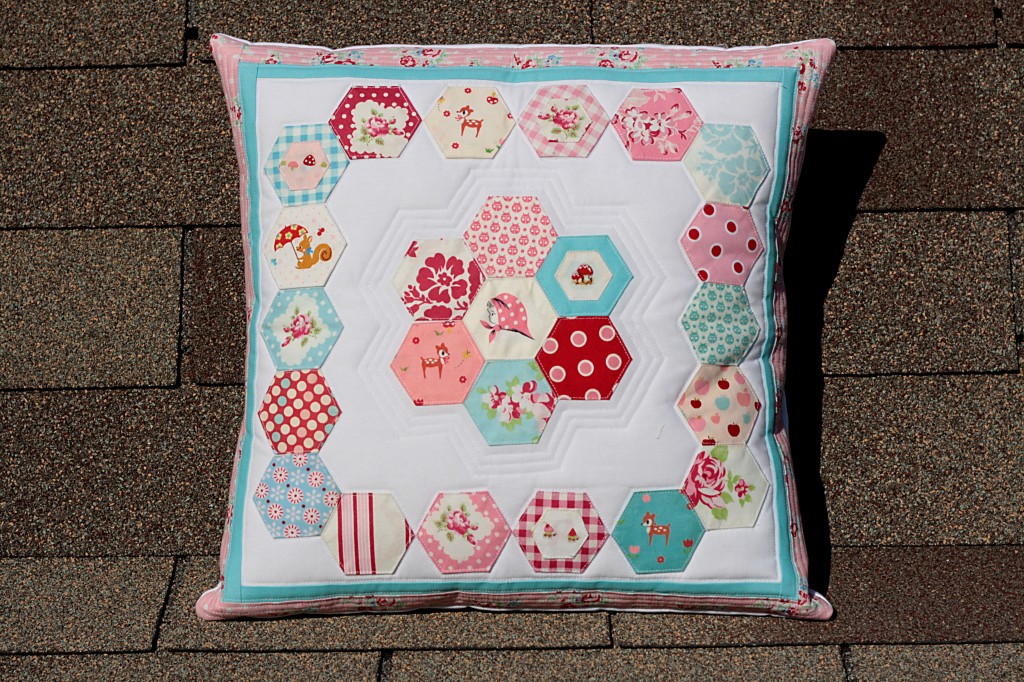 Kerri has a wonderful shabby taste in fabrics and a design asthetic that really resonates with a lot of quilters.  Her blog is a wonderful feast for the eyes & her shop is chock full of red/aqua/pink fabric and a mix of other cute fabrics.
I dearly love each new Lecien Flower Sugar line of fabric–I always love the shabby prints and bright pops of color.
And of course this Sugar and Spice bundle fits right in with Kerri's love of Red/Aqua fabric:
Not only does Kerri have a wonderful selection of fabrics but she has got some great trims as well.  These buttons are just the cutest little things ever!
I'm stoked that Kerri is joining in to help me and you all celebrate my birthday!  And I'm even more stoked about the giveaway Kerri suggested…how about a 1/2 yd. bundle of Sew Cherry?!?
 This fabric just came out and isn't it the cutest fabric!  I've been eyeing it ever since I saw the previews and Kerri's picture makes it look even cuter!  And the giveaway gets even better…Kerri is throwing in a yard of the coordinating ribbon:
Aaaannnd, as if that weren't enough, right?!?–A coordinating crocheted cherries and flower set:
How's that for a fabulous Giveaway!!
You have 3 chances to enter–Please make sure that I have a way to contact you!
 1. Leave a comment.
2. If you are a follower of mine or become one, leave a 2nd comment.
3. If you are a follower of Kerri or become one, leave a 3rd comment.
The giveaway will be open thru Tuesday, May 17 & I will draw the winner on Wednesday.
May sure to enter the giveaways from the last couple days if you haven't already!  And stop back tomorrow for another great giveaway!
Comments are now closed. =)