Block Play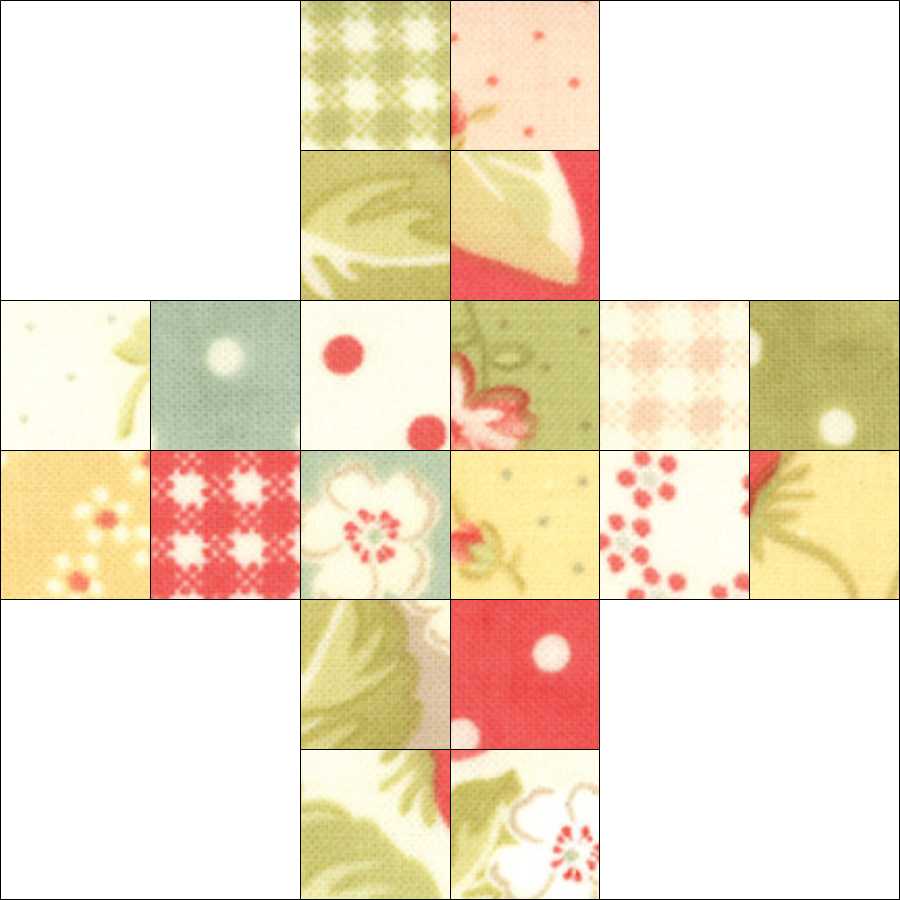 I decided that I wanted to make a scrappy sort of block for May in the do. Good Stitches bee.  I was playing around this morning and came up with the block above–it's a pretty simple block & I have to think it is probably some kind of Irish Chain.  I love the scrappiness it affords and it looks great in a quilt.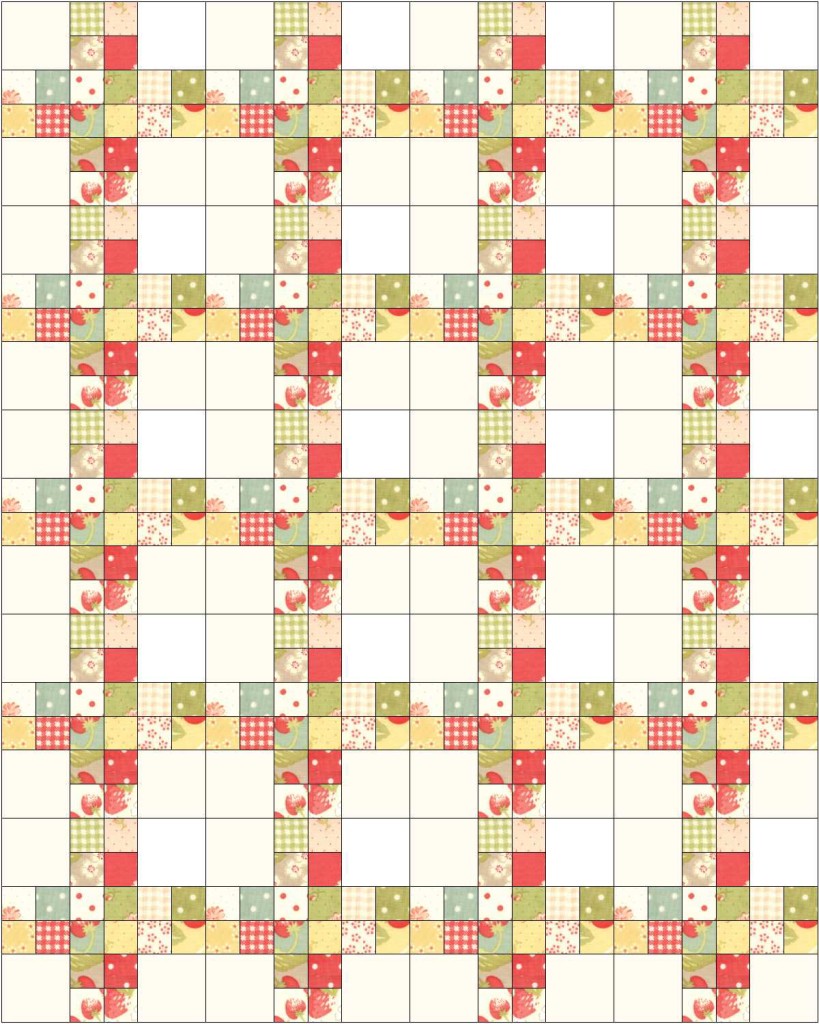 And even cooler when the blocks are set on point.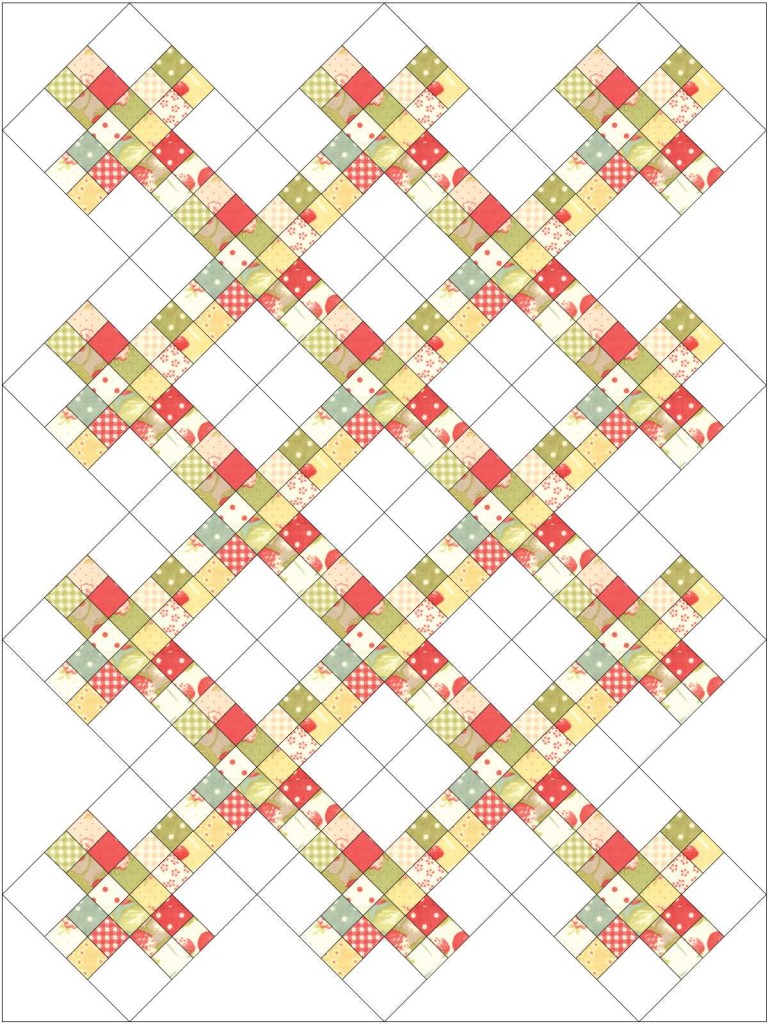 I use this super helpful Corner Triangle Guide  to figure out the outside corner triangles and setting triangles when placing blocks on point.  So, for the quilt above, since the quilt blocks are 12″ finished, for the 4 corner triangles you would cut 2 squares 9  3/8″ cut once diagonally.  For the setting triangles you would cut 3 squares 18  1/4″ and cut them diagonally twice for a total of 12 triangles–you would only need 10 of them. 
You can also make this block super scrappy by using smaller squares–the print squares on this block finish at 1″ as opposed to the 2″ finished print squares above.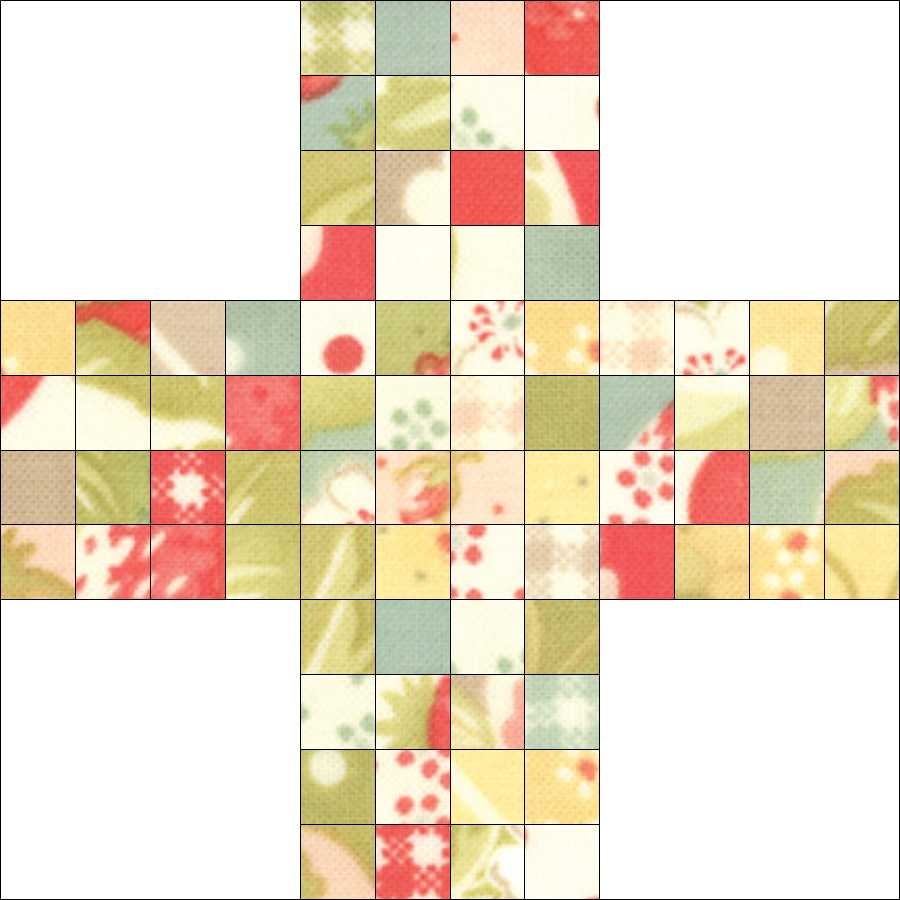 And the super scrappy quilt: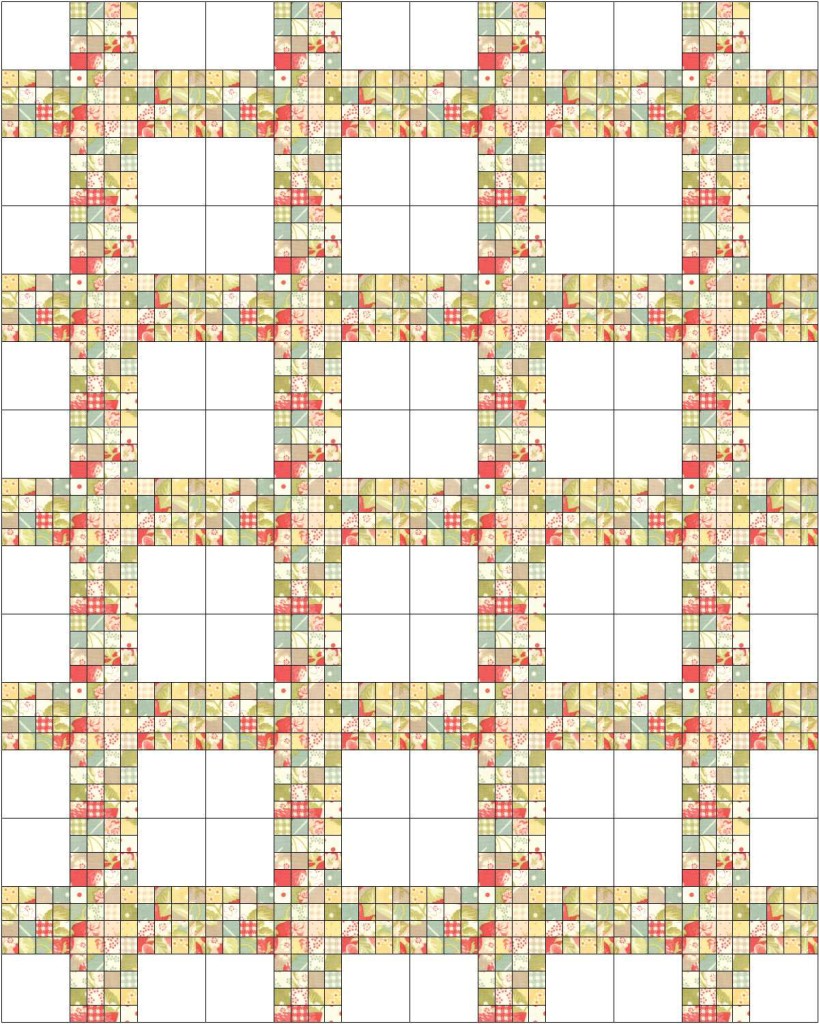 And on point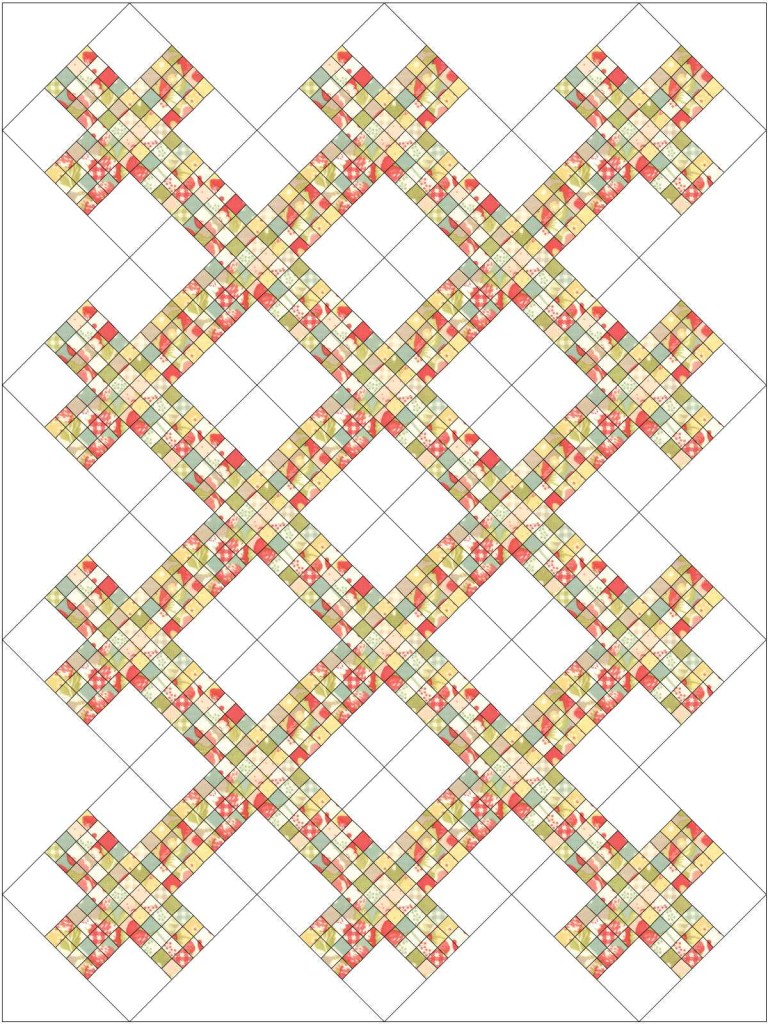 The triangles for this quilt would remain the same as the on point quilt above since the blocks all finish at the same size, 12 inches.
Block details: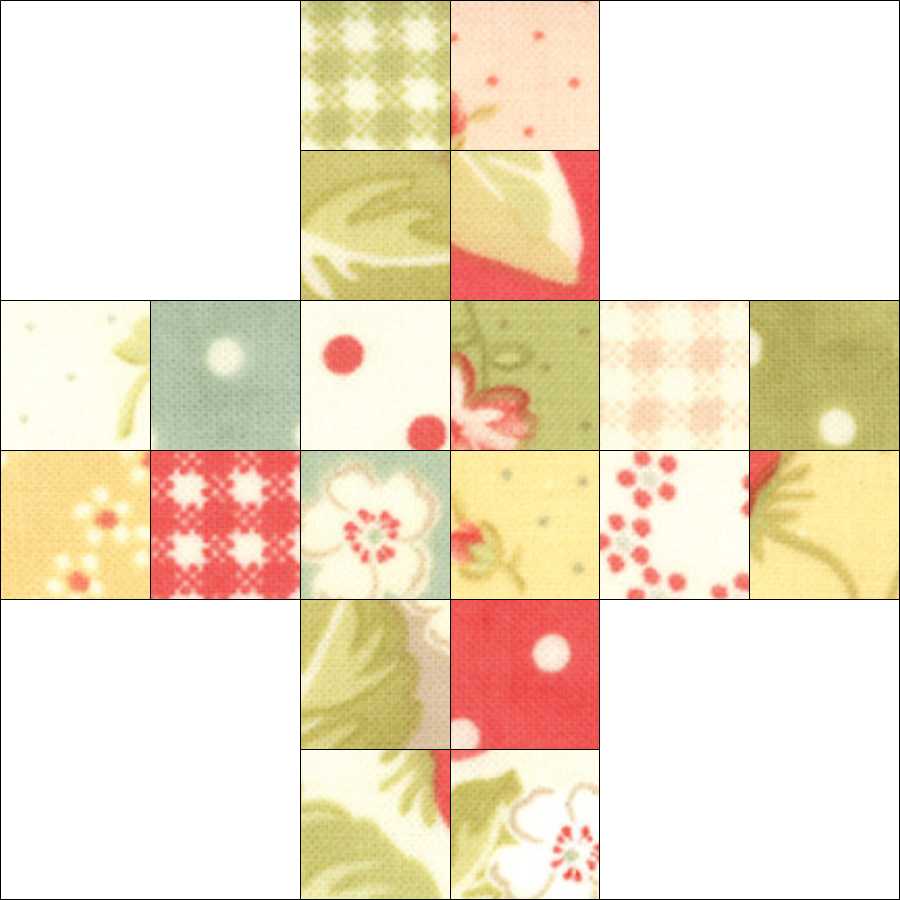 This block requires:
(20) 2  1/2″ print squares
&
4 solid squares 4  1/2″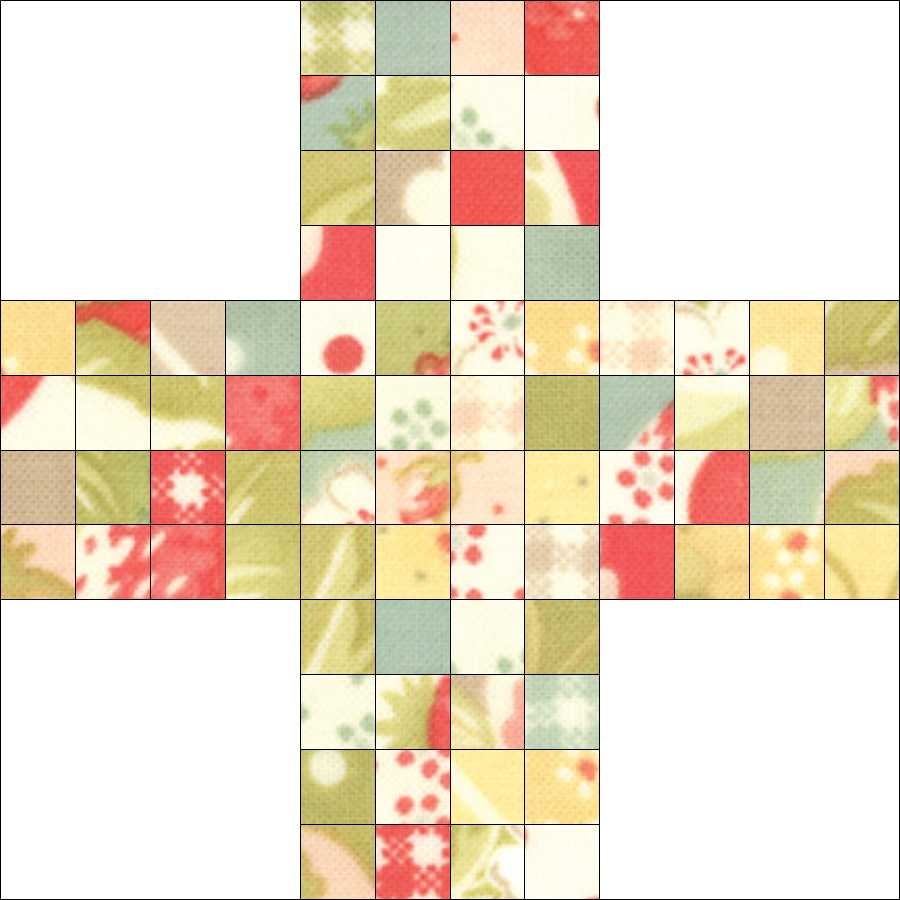 This block requires:
(80) 1  1/2″ print squares
&
4 solid squares 4  1/2″
Remember to stop back tomorrow for Day One of my Week Long Giveaway Birthday Week!! =)