Giveaway News And Bee Blocks
I've gotten a bit behind in sharing my Bee blocks so I wanted to take a little bit of time to share some with you all. =)  This is a hand mixer block that I made for Penny for the Ringo Pie Bee–her theme was all things Kitcheny for the month of April.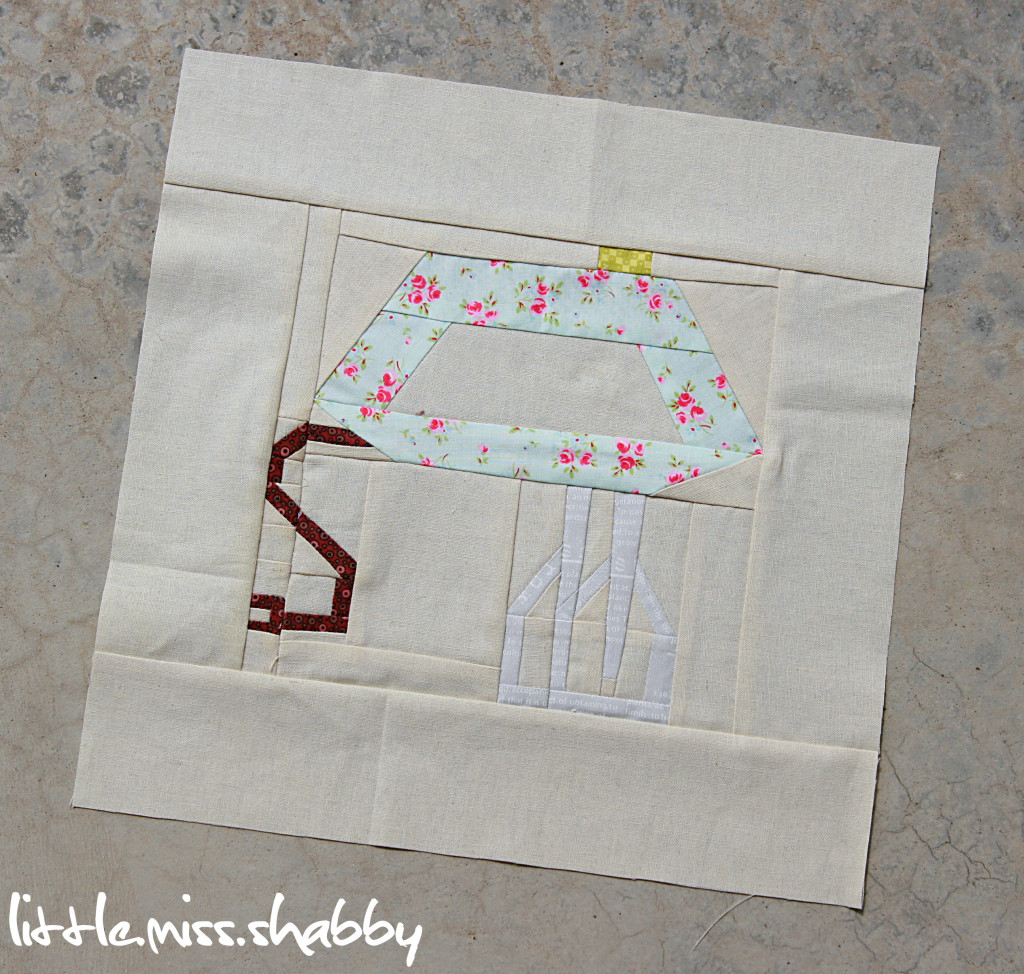 In hindsight, using linen as the solid may  not have been the best choice–the added bulkiness didn't jive as well as I had hoped with all those small bits.  The seams just got too bulky and I know I would have been happier with the result if I had used some good old Kona.  I know Penny uses a lot of linen in her piecing which was why I made the choice to use linen & if I had the stellar mad paper piecing skills of some of the other ladies in the group I'm sure it wouldn't have been a problem.
For, May in the Ringo Pie Bee, Ayumi (one of those ladies with the stellar mad paper piecing skills referenced above–I mean seriously….crazy mad paper piecing skills–if you aren't convinced pop over to her blog, ogle all her projects featured in the current Stitch magazine and then scroll down a tad a ogle her mailbox/letters block…A.M.A.Z.I.N.G), has a Mail theme for her month.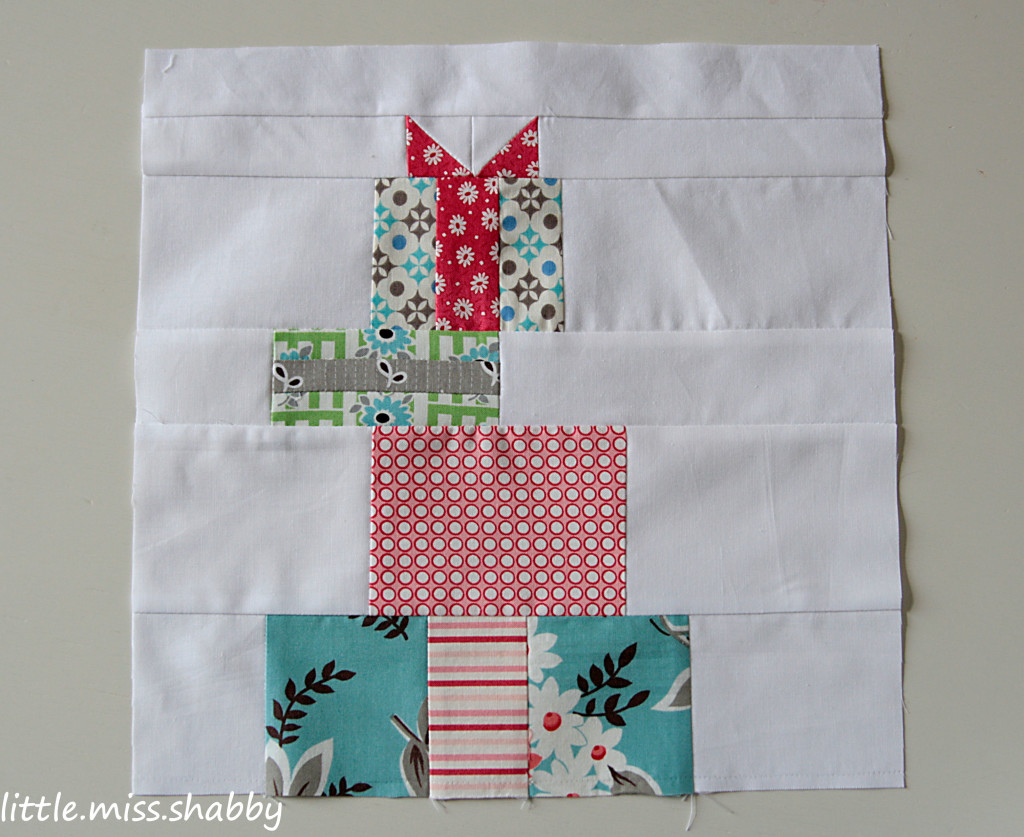 I went with a little stack of packages–I had fun using a little bit of my new Denyse Schmidt fabric and I mixed in a little bit of Flea Market Fancy, some new Cherry Fizz fabric that I'd been itching to work with and some other fun fabrics.
For the do Good. Stitches Bee, Jeni asked for wonky stars to coordinate with fabric she had chosen as the backing.  Here are my blocks: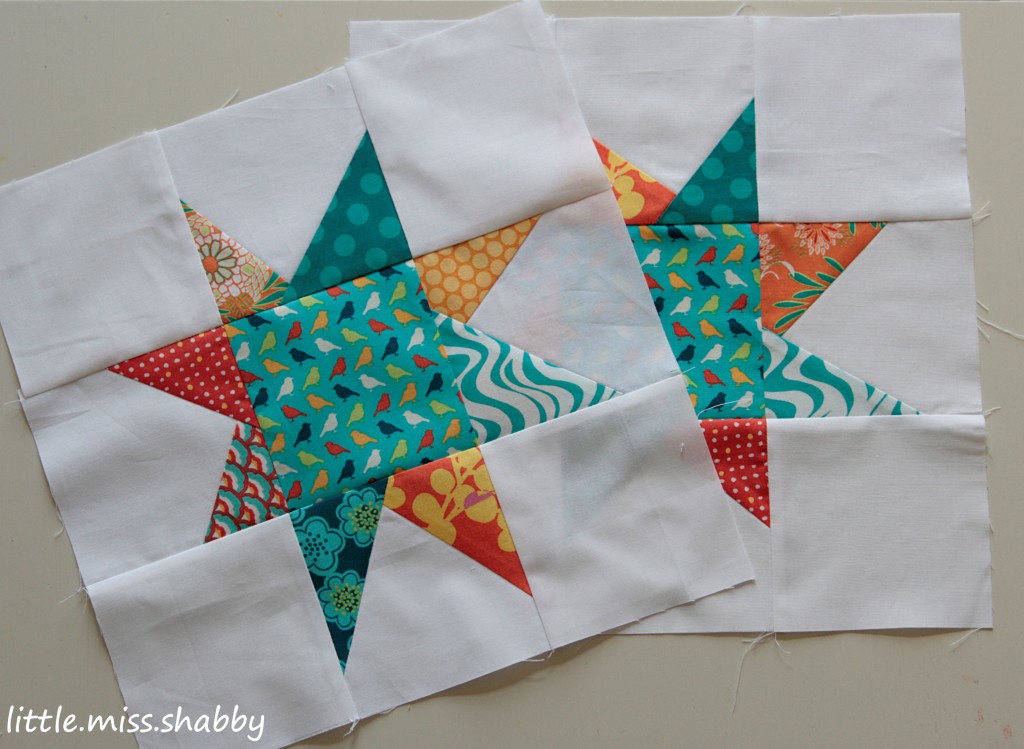 GIVEAWAY NEWS!!
And now for some Giveaway News…It's my BLOGGY BIRTHDAY GIVEAWAY WEEK!  You are going to want to stop back in on Sunday for a week (yes, a whole week–woohoo!!) of fantastic giveaways.  I have some amazing giveaways lined up each day next week starting on Sunday, May 8th and you all are going to love it!