Regular Programming
(if you are looking for the SMS giveaway scroll down to the next post)
So my blog is returning to regular programming from all the giveaway frenzy…it was fun though right?!? =)  I've had a very busy last couple of days–see, my daughter Chloe's birthday is May 20(she's now a big old 6 year old) just 6 days after mine so we've had parties out the wazoo.  Chloe has her last day of Kindergarten today–I snapped that picture of her up there this morning–her last Kindy picture. =(  It makes me a little bit sad–I told Ryan last night that Chloe's first year of birth could have gone quite a bit faster(you'll remember our first year with her was a bit rough to put it lightly) but now it could slow down a bit.
I did manage to accomplish a few quilty things in between the partying…I finished up a couple bee blocks…green/gray for do. Good Stitches:
And some petals for Tracey for the VIBees: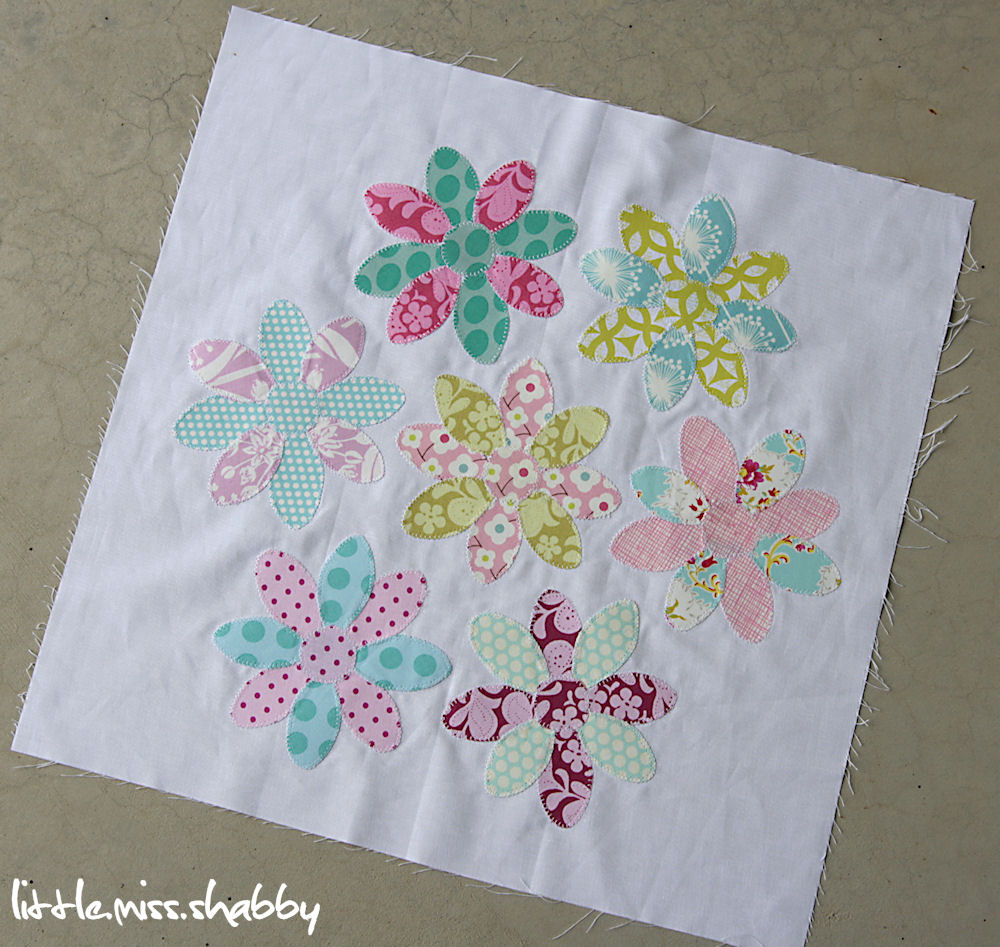 This block turned out a lot different than I had originally planned.  But, I thought it was cute–you know what's nifty…each flower is made using just two pieces.
So what have you been working on?