Another Pillow Sneak Peek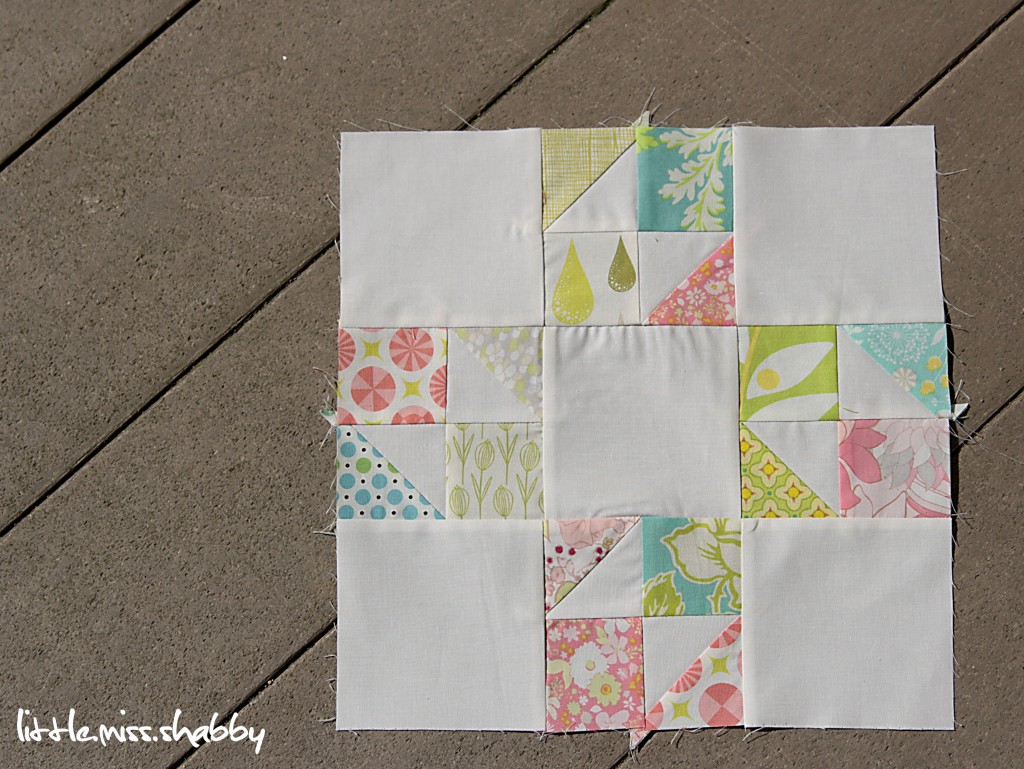 Here's what the giveaway pillow is looking like so far.  I've got big plans for the white spaces and I am also adding a border.  I adore this mix of colors–wouldn't it make a fabulous quilt?  Do you think this is gonna be your pillow? =)  I don't think I have given away too much yet but, I think after I get the applique going it will be a lot easier to see where this pillow will be headed.
Speaking of sneak peeks–have you all seen Bonnie and Camille's new line of fabric for Moda, "Ruby"?  It is really very pretty…I love the addition of the gray…you all are going to love this one.  I am lucky to have a bit to play with for an upcoming tutorial. =)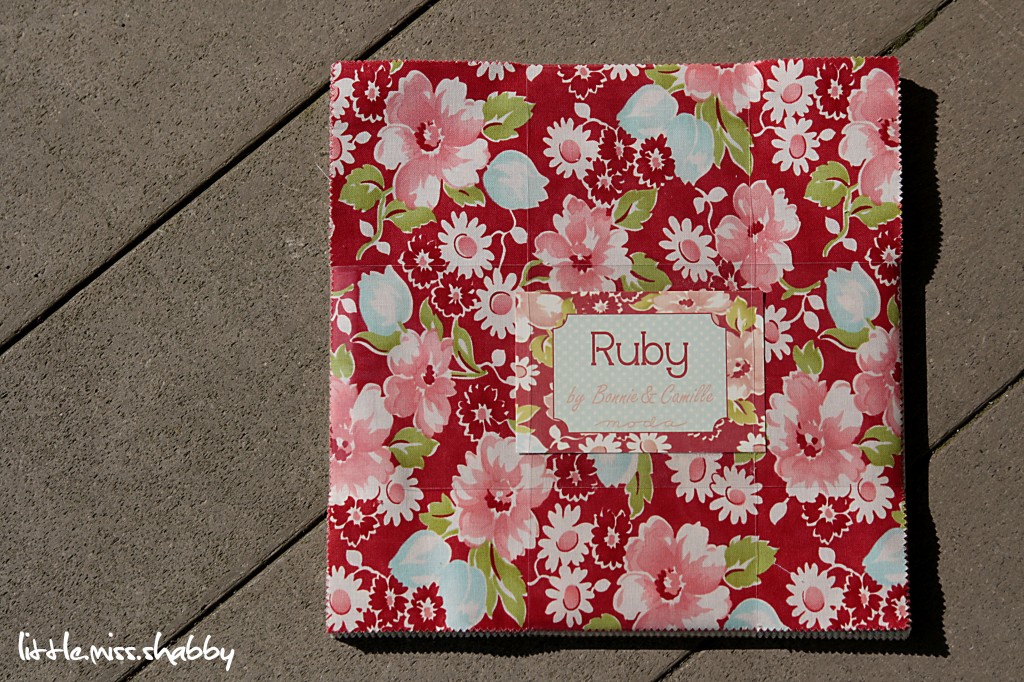 And speaking of sneak peeks again, have you all seen Sandi Henderson's new line, "Secret Garden"?  Super pretty line of fabric–I can't wait for it to be available later this summer.  You can check out the full line on Sandi's blog.
Thanks so much for all of your help with my quilt along questions–I was glad to see so many of you were interested in the mini sampler.  I think the split was probably about 1/2 and 1/2 although I didn't actually count all of the responses..gives me something to think about. =) 
Have a great Thursday!