Giveaway Pillow Revealed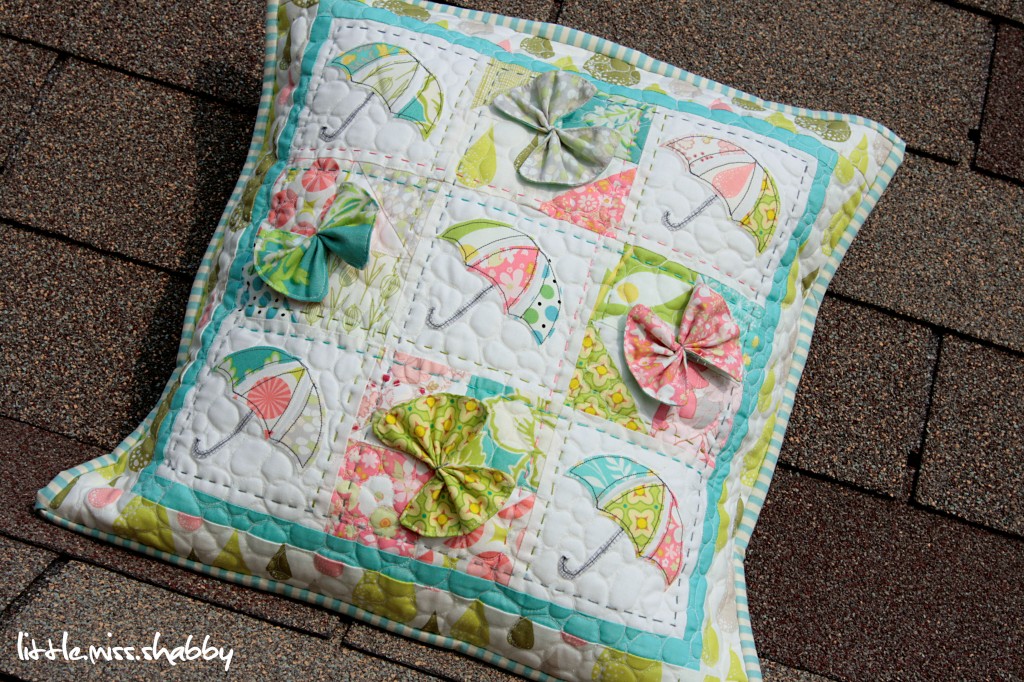 Here she is–the finished giveaway pillow!  And boy, did I have a great time with this one…hand quilting, applique, pebble quilting…it was all just great fun.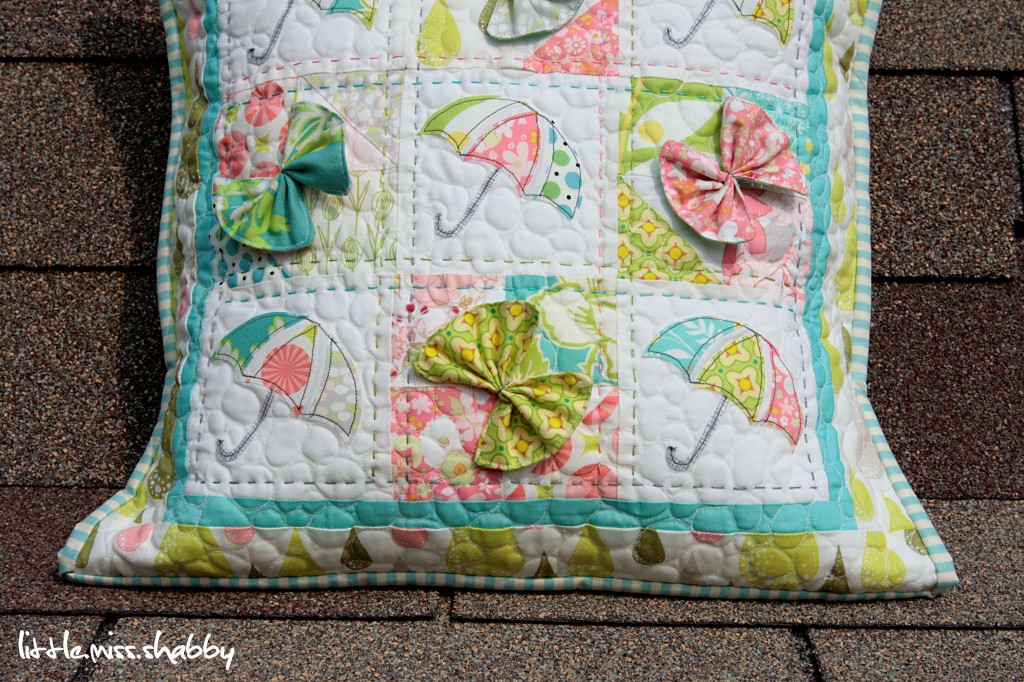 I loved the color palette that my winner chose–these wonderful corals/aquas & springy yellow/greens were such fun to work with.  The fabrics are a mix of Tula Pinks new line of fabric Prince Charming, a couple Coquette fabrics by Pat Bravo of Art Gallery Fabrics, and some Nicey Jane & Bijoux by Heather Bailey for Free Spirit.  I really liked how well all these different lines of fabrics worked together–the pinks from Coquette & Prince Charming are an exact match.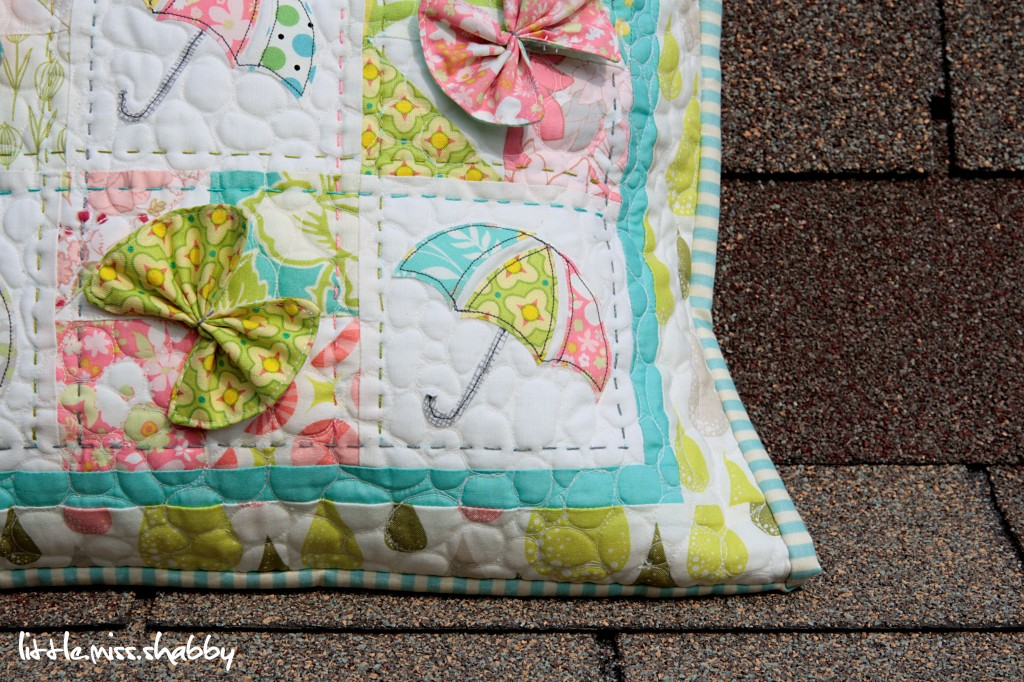 I have been wanting to do some little umbrella applique for awhile and it really worked perfectly in this pillow.  The applique stitch is a free motion stitch but, not as stitchy as I do sometimes–I just went around the applique once and kept it pretty straight for a more streamlined effect.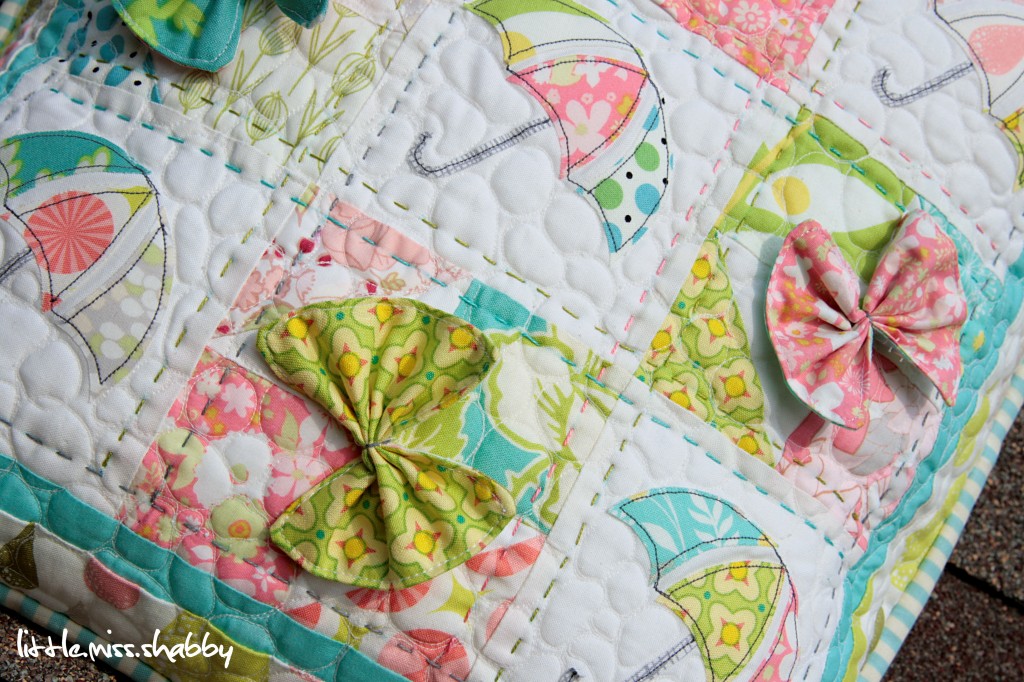 The hand quilting is done in shades of pink, aqua, green & grey using Finca Perle Cotton in size 8.  And how cute are those bows?!—I totally changed my plan for these as I went along.  I had originally been going to do a kind of bunting/banner applique/embroidery throughout the pillow but as I went along the dimensional bows took shape and I went in that direction instead.  My pillows kind of tend to take shape as I go along–I start with a general idea of what I want to do but this usually changes somewhat as I go along.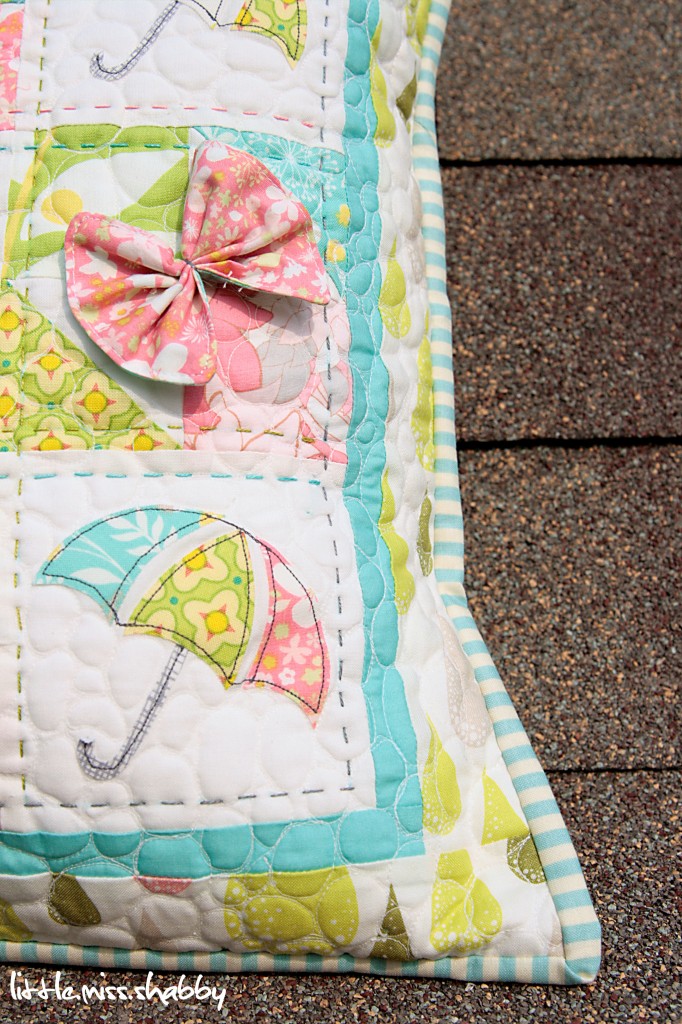 You know me and my stripey borders–this one is from Moda's Sweet line of fabric—long out of print but just perfect for bindings.  And, I had such a great time with the pebble quilting.  It was my first attempt and I'm pretty happy with how it turned out–I love trying out new techniques on these little projects–totally gives me an idea if it would be something I would want to attempt on a larger scale.  Pebble quilting is fun, time consuming, & uses a lot of thread. =)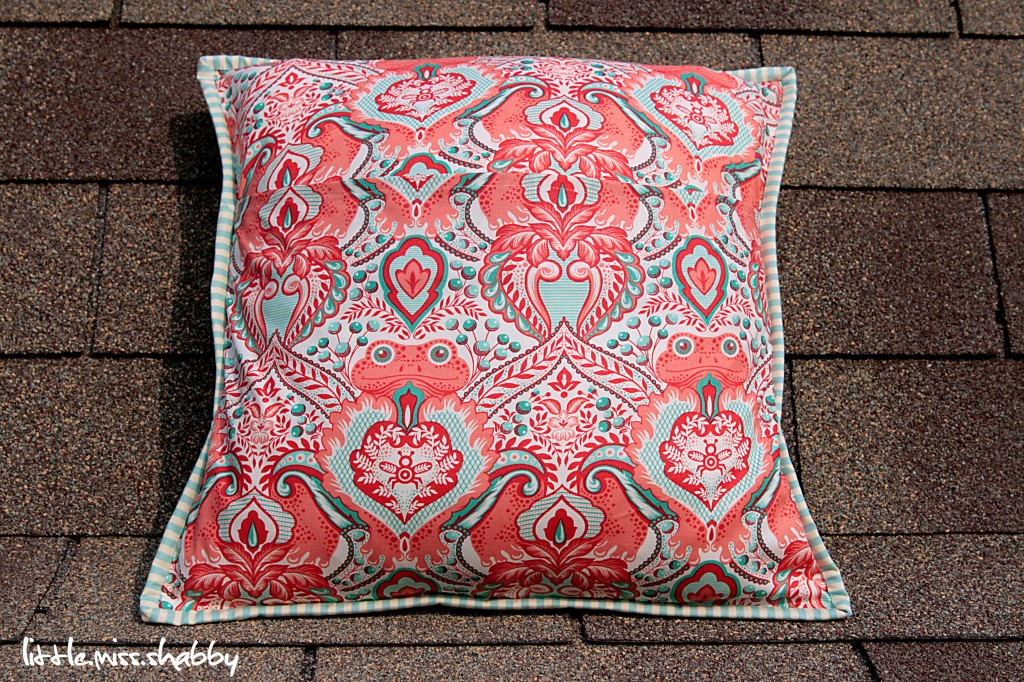 I kept the back simple using fabric from Tula Pink's Prince Charming line of fabric & a simple envelope enclosure.  I knew from the start that I wanted to use this fabric for the back–I mean seriously, how cute are those frogs(can you spy them)?–and in my mind they go perfectly with the umbrellas & raindrops on the front of the pillow.  I love that Tula's fabrics are fun and whimsical without being considered juvenile or novelty.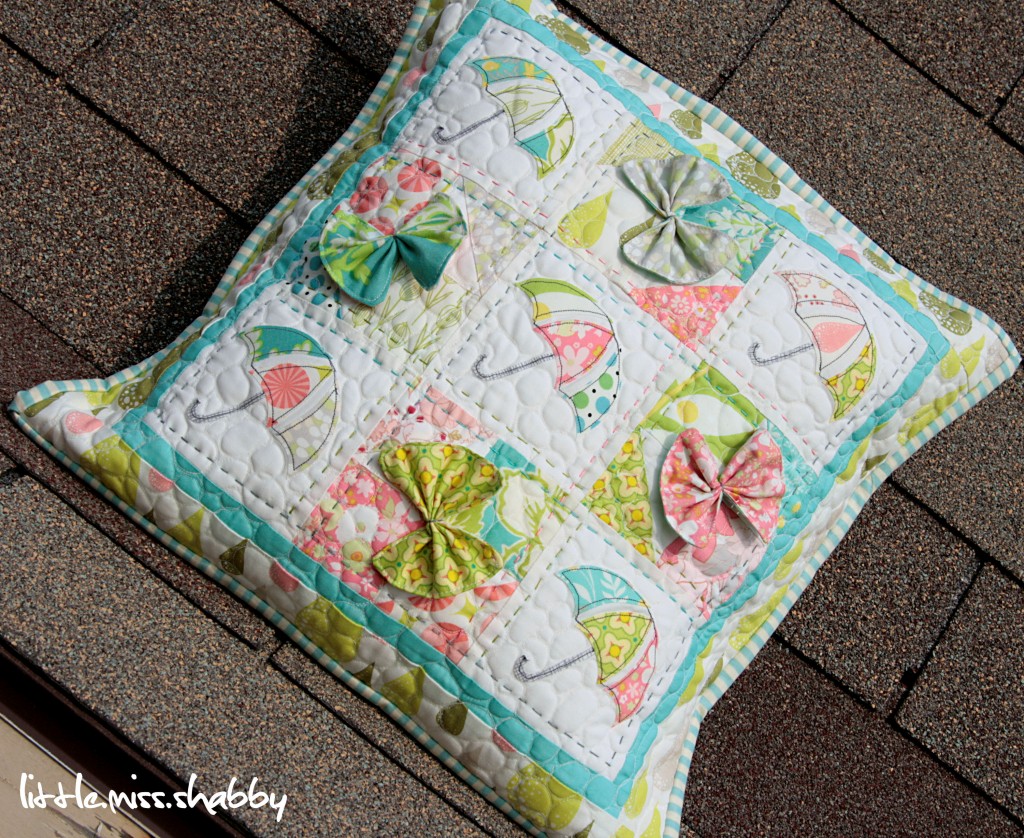 So, is this pillow yours?  Stop back tommorrow to see! =) I know, I know…. =)