I Gotta Be Honest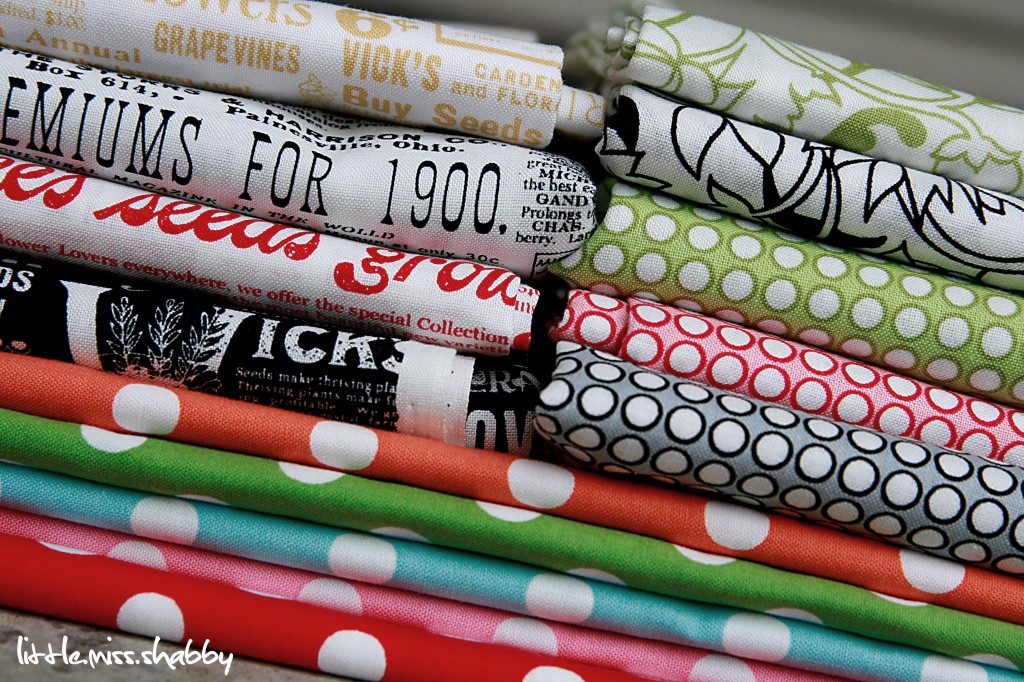 My blogging is going to be taking a bit of a backseat this summer….oh, I've still got a bunch of fun things up my sleeve.  I just haven't been doing as much sewing, I've been spending my "sewing" time doing summer projects with my girls…swimming, fishing, fun little art projects.  I've also been doing less exciting things like sorting & organizing the toy room and cleaning out the garage.  I've still managed to buy some new fabrics as evidenced by the above stack.  Those fabrics are from Annie's Farm Stand (Top Left Stack & Bottom Polkas) & Cherry Fizz (Top Right Stack) all purchased from Fat Quarter Shop.
I finished up my last two blocks for the do Good. Stitches Bee.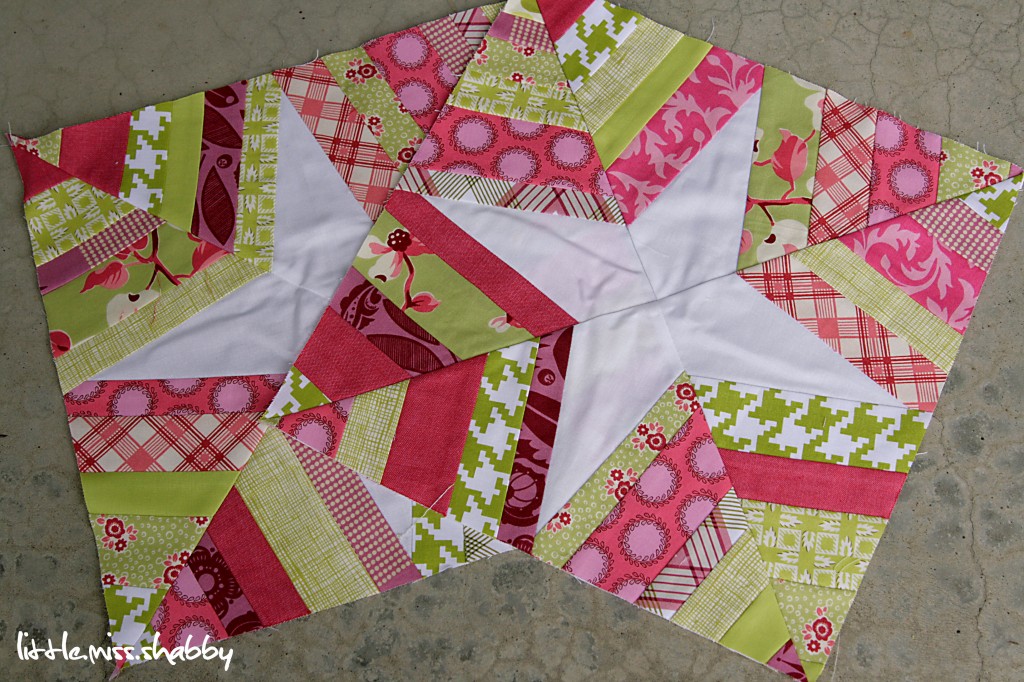 We were asked to make Raspberry & Chartreuse Spiderweb blocks.  I've decided to take a little bit of a break from this bee but I hope to be able to join up again soon!
I also finished up my VIBees block.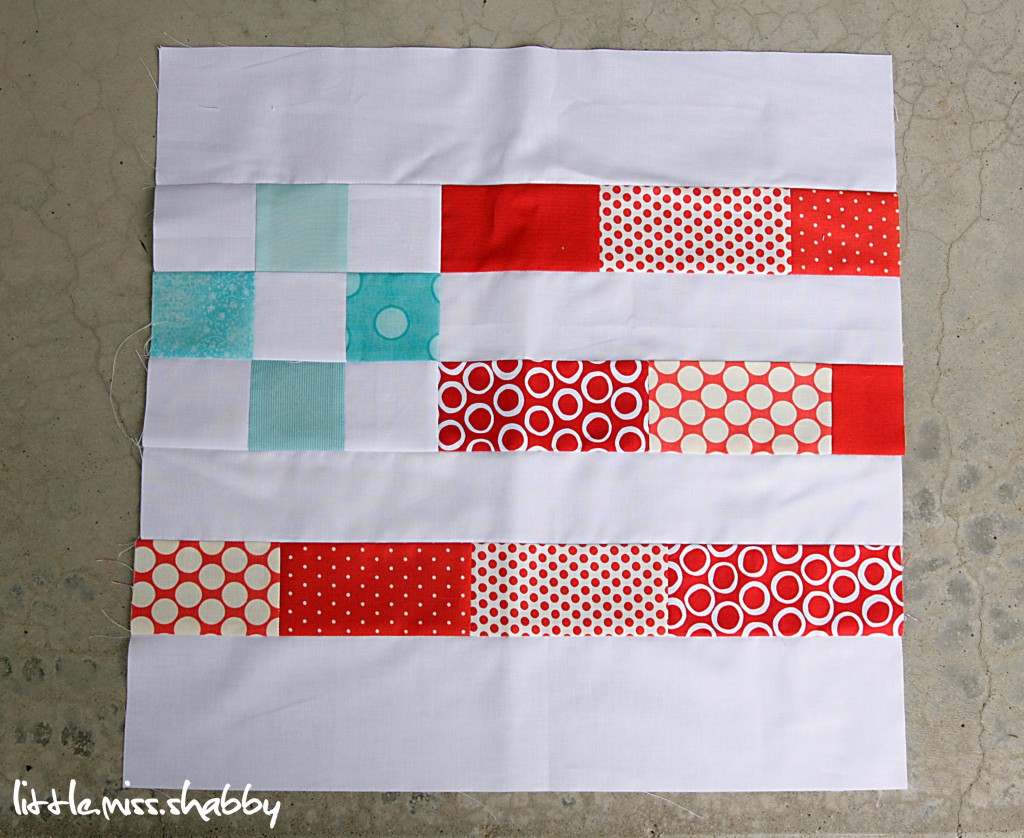 Meghan sent a variety of red & aqua fabrics and asked for blocks that will be made into a quilt for her husband who is serving in the military.  One of her inspiration pictures was a flag so that's the direction that I went in.
I'm also working on a little project I hope to have finished this week to be able to share with you—here's a little sneak peek.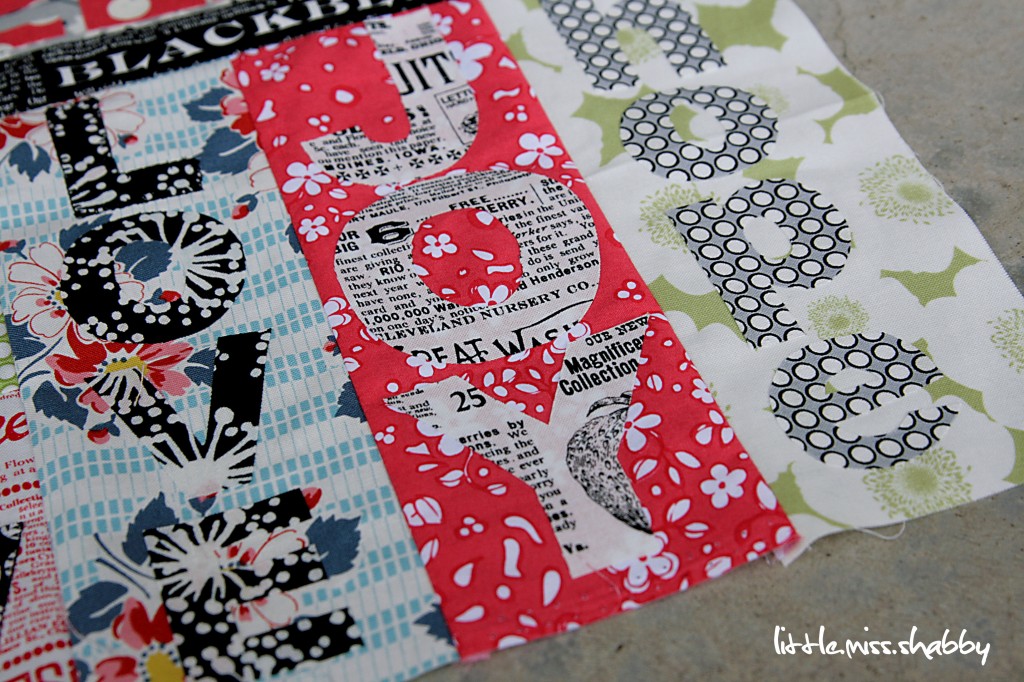 And, I also may have just sent a quilt off to American Patchwork & Quilting (squeal!)….see, lots of fun things up my sleeve. =)