Project Friday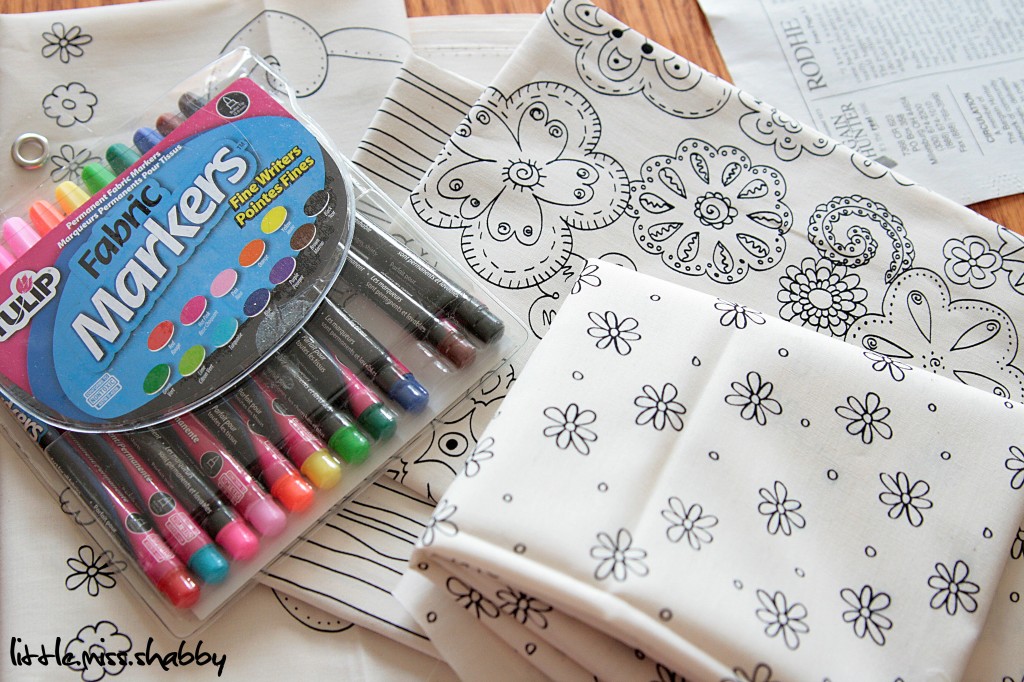 I've been trying to keep this summer fun for my girls with lots of little projects.  So far we are off to a good start–our motto has been "we have to get our work done, and then we can have some fun".  We have done fun little things every day since school has let out–even if it's something simple like walking up to the store and getting some Cokes or having a driveway swim party in our little kiddie pool.
Yesterday, I pulled out a little project that I had stashed away a couple weeks ago.  I saw these nifty Color Me fabrics over at Sew Mama Sew & since I had a Gift Certificate just wanting to be spent I thought it was a perfect project for my girls.  I picked up the fabric markers here (although I'm sure other brands work equally as well–or even fabric crayons).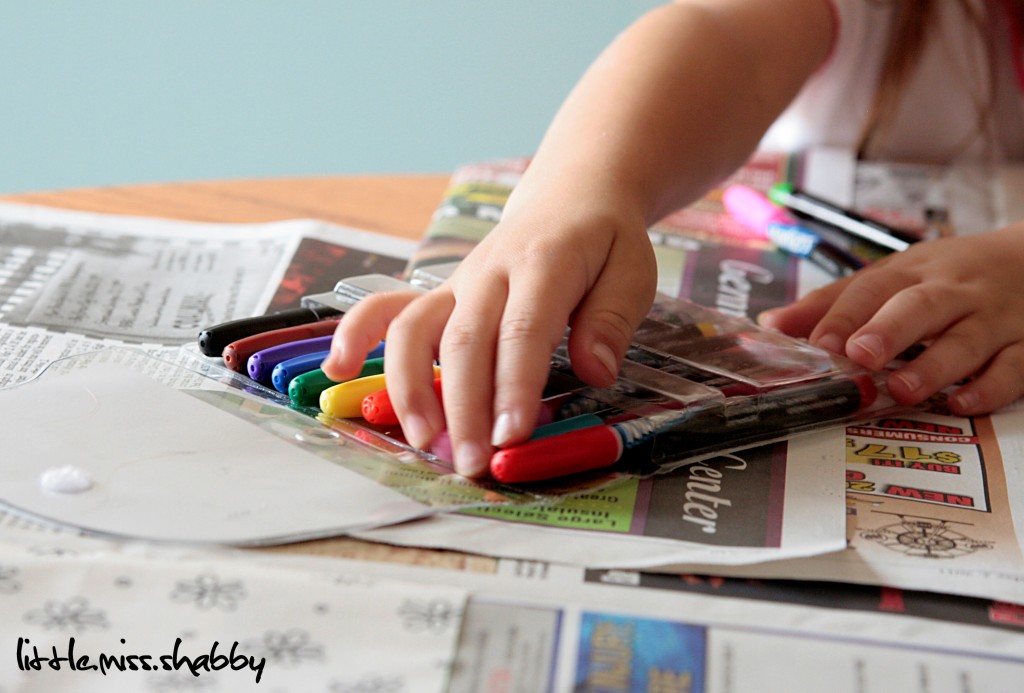 My girls were both excited to give this project a try.  I laid out the fabric squares that I cut (12.5″ squares) onto newspaper and taped them down.  The markers do bleed down thru to the newspaper in spots so if you decide to give this project a whirl this is a step that you will want to take.  I found that the tape kept the fabric in place pretty well and my girls were both able to color pretty easily.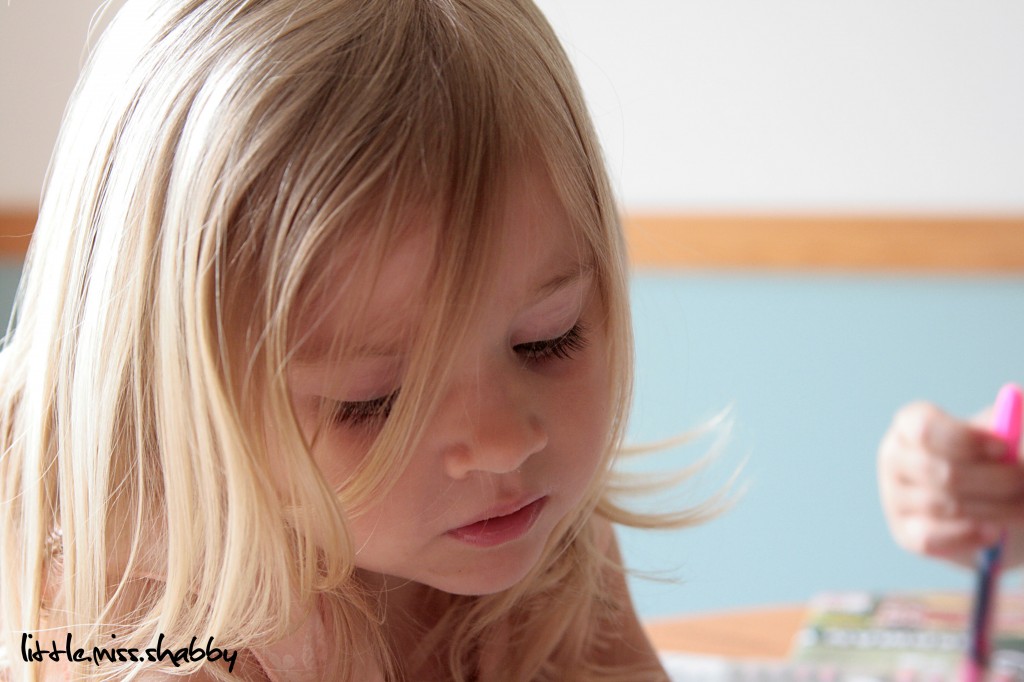 Elonie was taking her masterpiece very seriously as you can see….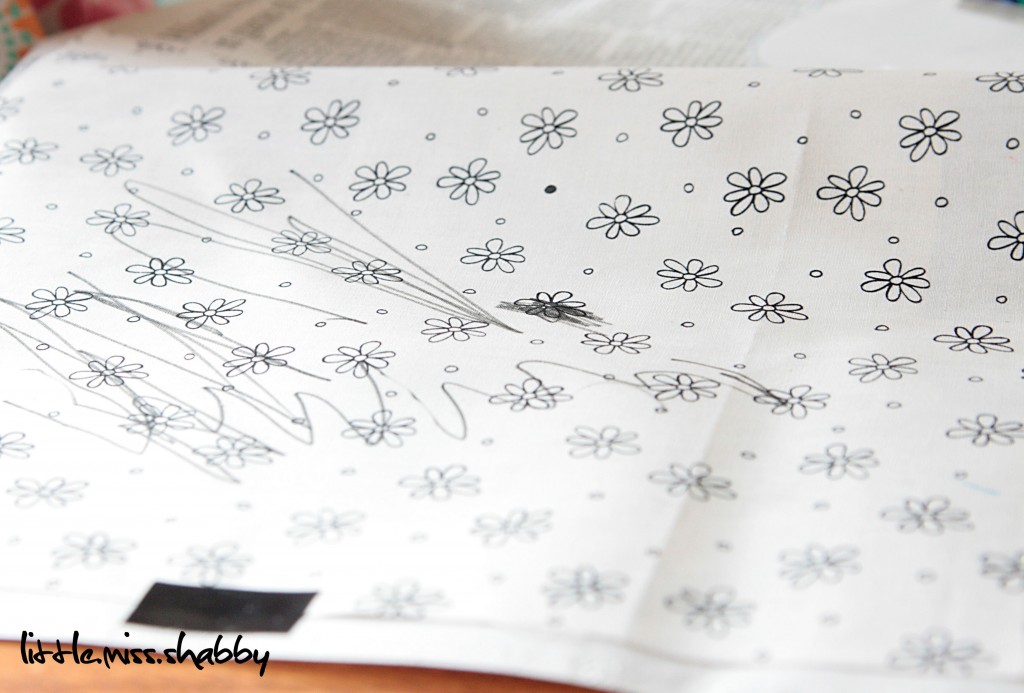 I gotta admit to coloring in a few of those little daisies myself–it was quite fun.  Chloe decided to use one of the fabrics that had frames on it (I had a total of 4 fabrics–stripes, daisy, large flowers, and frames–each 1/2 yd.).  We have tried out the daisies and frames so far.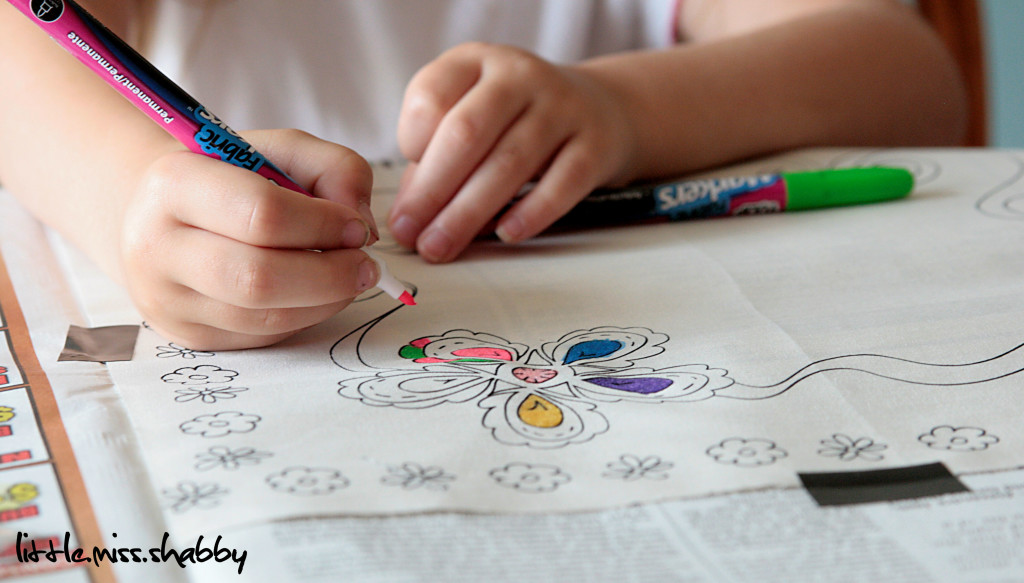 Chloe drew a great little "self portrait", butterfly, and sun inside her frame (although she hasn't quite gotten that far in these pictures).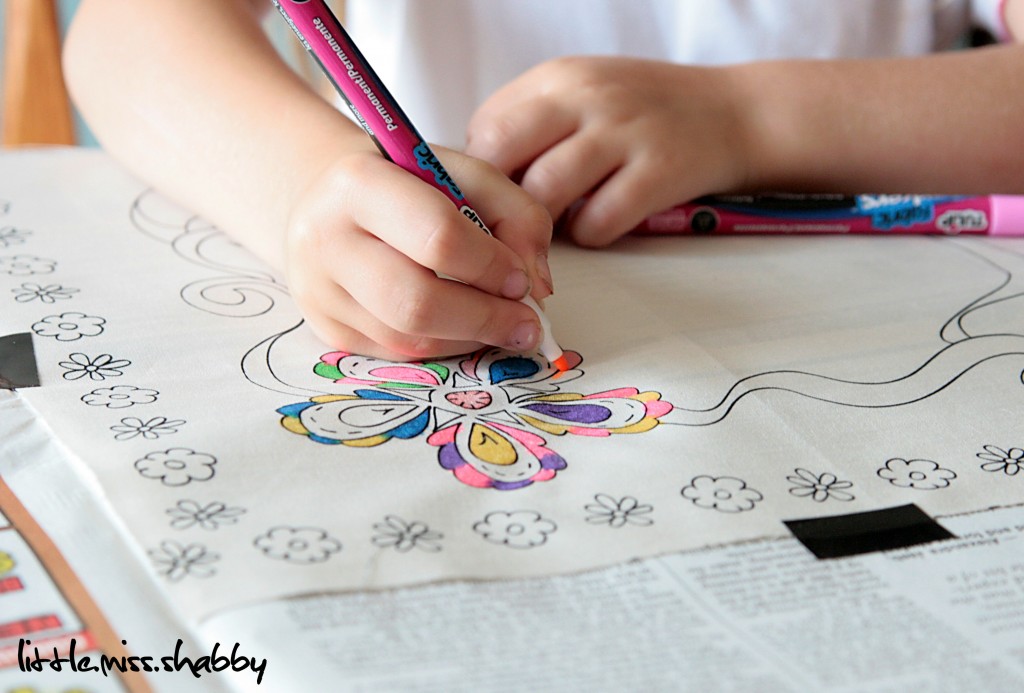 These little colored squares will eventually be pillows–I am having the girls do both the front and back using these fabrics so this project will take us a little bit of time to finish.  If you have kids at home (or grandkids), I encourage you to give this project a try–it's been a hit at our house!