Big old pile…
of goodness! =)  I remember when I started piecing quilts I had a plan.  A plan to buy what I needed for a project, finish said project, and only then would I buy something else.  That lasted about a year–I was very good during that year about finishing projects before moving onto something else.  However, that was before I realized that the fabric you love may not be available a year from now–if you love it, you better buy it. =p  This was also before I ran into the online quilting community enablers.
Now I have quite a large stack of projects that need finished–I have hopes that if I post them in all their glory here on my blog that maybe, out of sheer embarrassment they may get finished.  Now, mind you, these are the projects currently "in the works"—I will not be discussing the projects yet to be started. =p
First off, the quilt tops:
My little tulip quilt top–needs borders added and then it is ready to sandwich & quilt(I haven't decided yet how I plan to quilt it..hand, machine?–we'll see.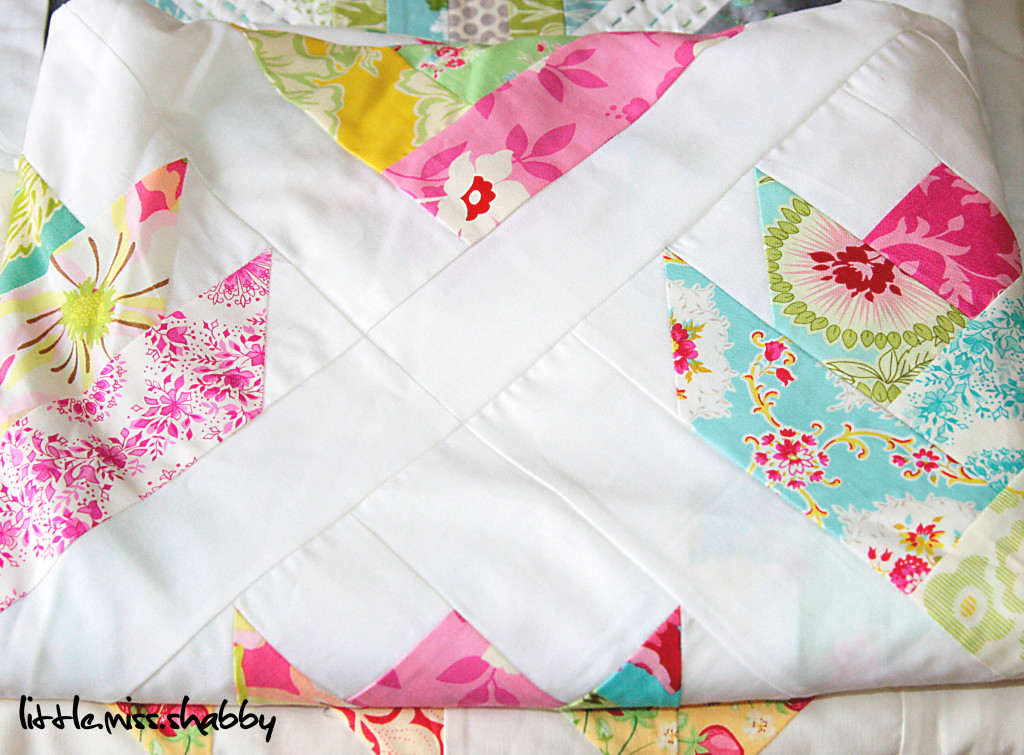 The Sew New to me VQB quilt–it has been hand quilted but I still want to add some machine quilting in the sash work area–I'm thinking maybe some stippling?–this one should finish up pretty quickly since there is not need to baste it–just gotta git 'er done. =p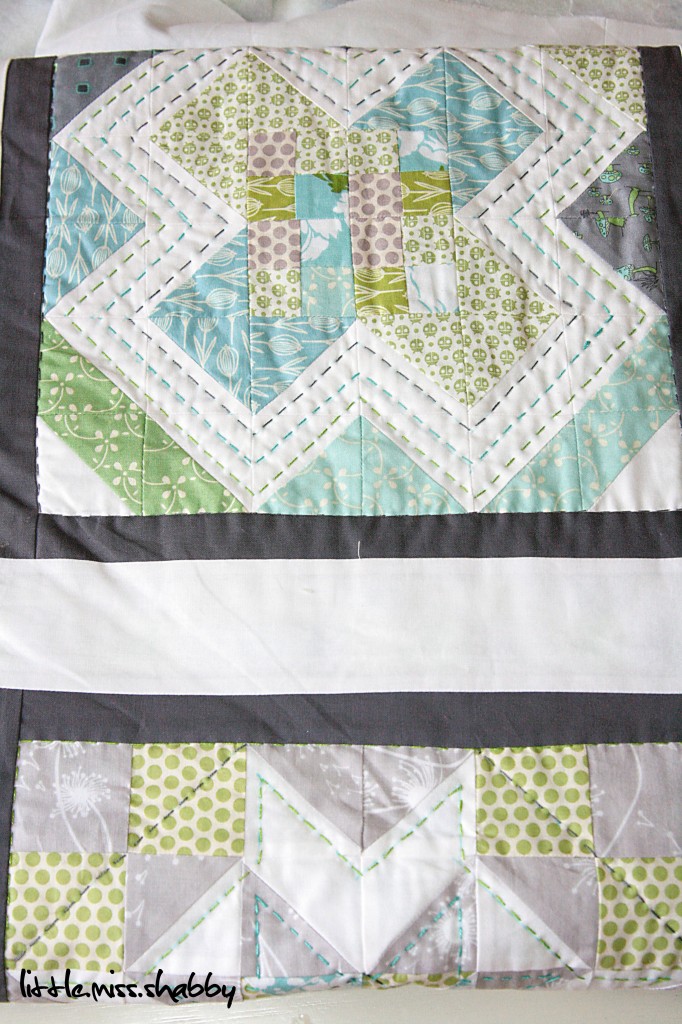 And my pinwheel quilt top–this one was from Rachel's Pinwheel sampler quilt along–which, incidentally, she now has a pattern for–just in case you weren't able to follow along last year.  For this quilt, I think I am sending it out to have it quilted—but, I haven't decided for sure…or saved my pennies.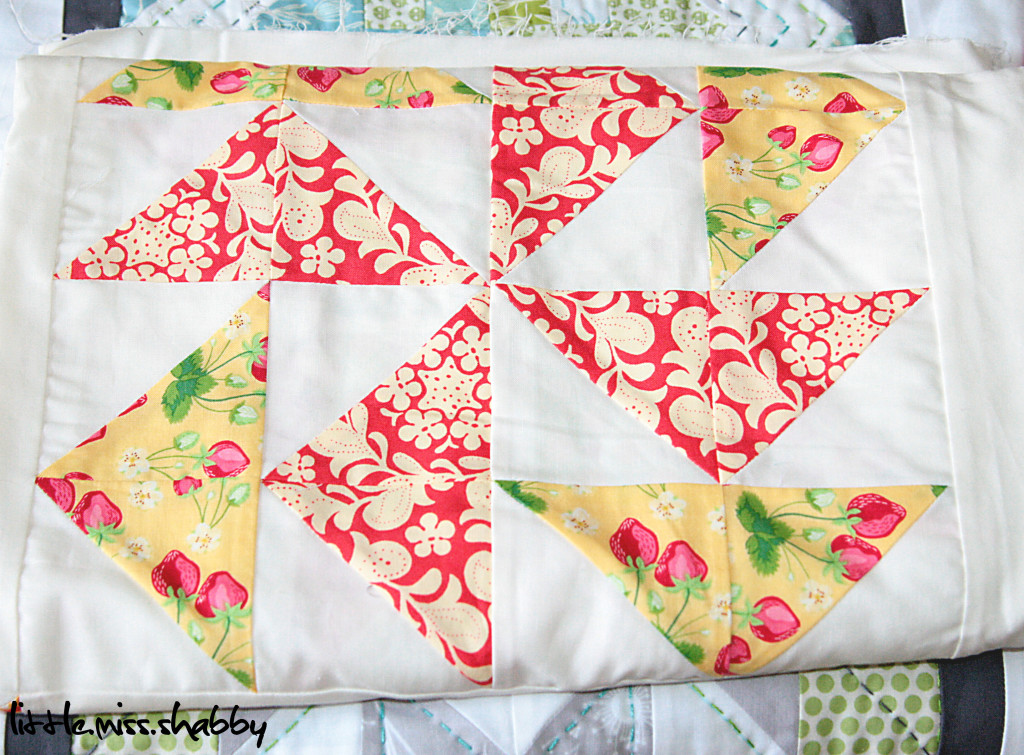 And, then we have the blocks…These blocks are completed, they still need to be assembled into quilt format.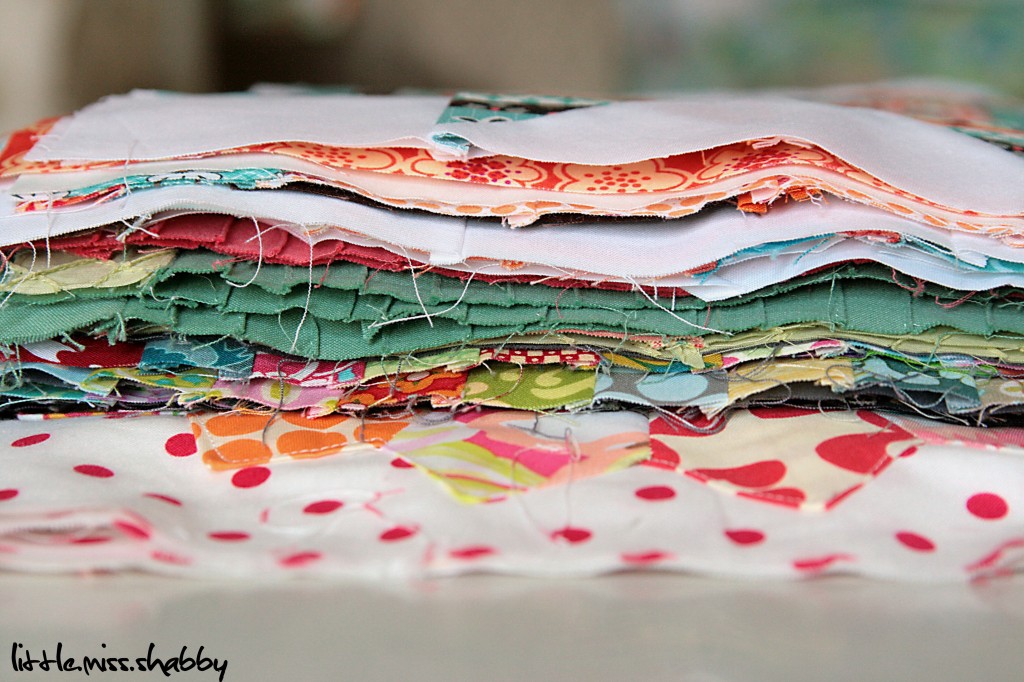 You've seen the Dresden blocks–they are recent acquisitions from my month in the VIBees.  I'm trying to decide if I want to add a stacked coin type of sashwork or just sew them altogether.  The lazy part of me just wants to sew them but I know it'd be way better with the sashing.
  I have yet to complete my Stashbuster Quilt.  I keep thinking that I want to put it on point which requires more blocks than I have, which requires more time–those crazy little blocks take a fair amount of time.  So, maybe I should just put them together horizantally?—but, it looks crazy cool on point…decisions, decisions.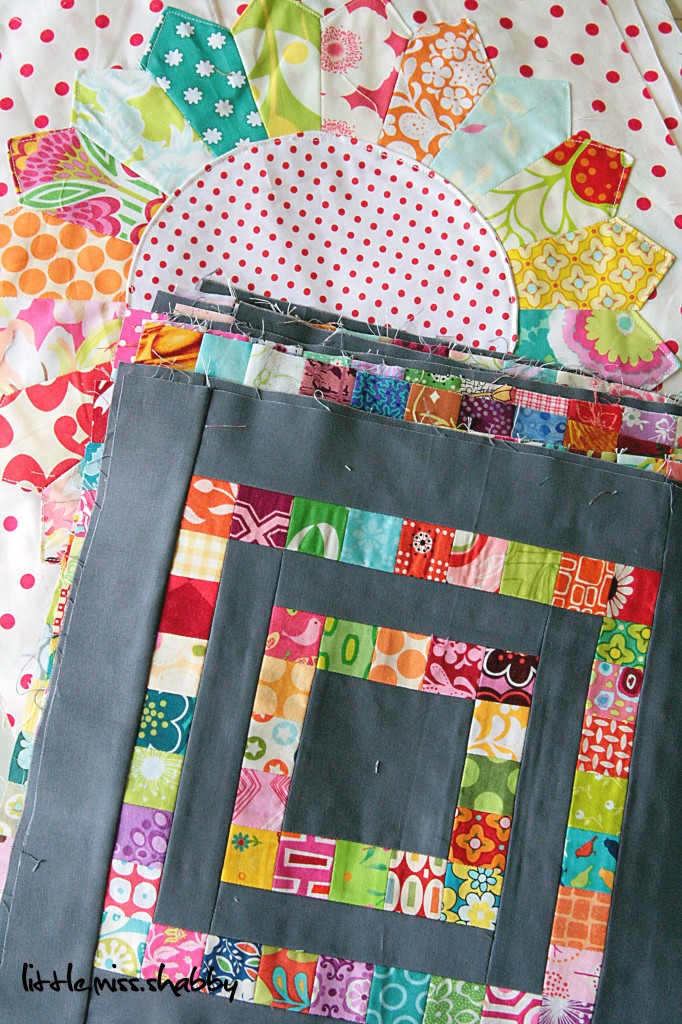 And then, I have my "original" birdie stitcheries–these are the blocks that started my love affair of embroidery.  I'm going to sashing them–I think that I have the sashing cut out?–I'll need to double check that.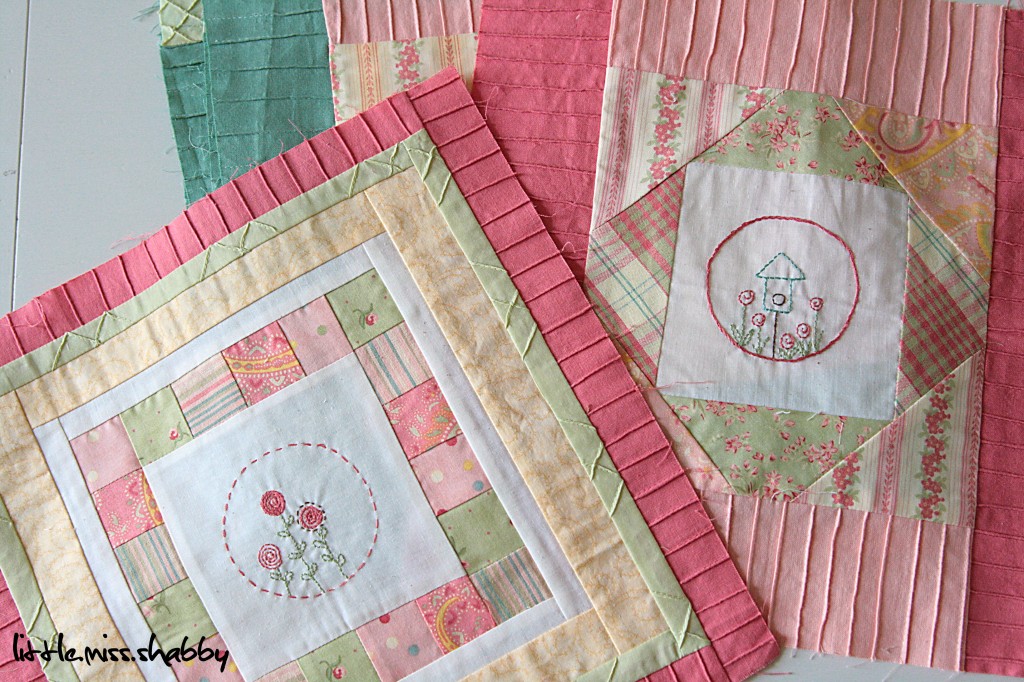 And, then I have these nifty brown/aqua/orange sampler blocks from two different bees that I was in.  I haven't given much thought to assembling these–so who knows if they'll end up sashed or not.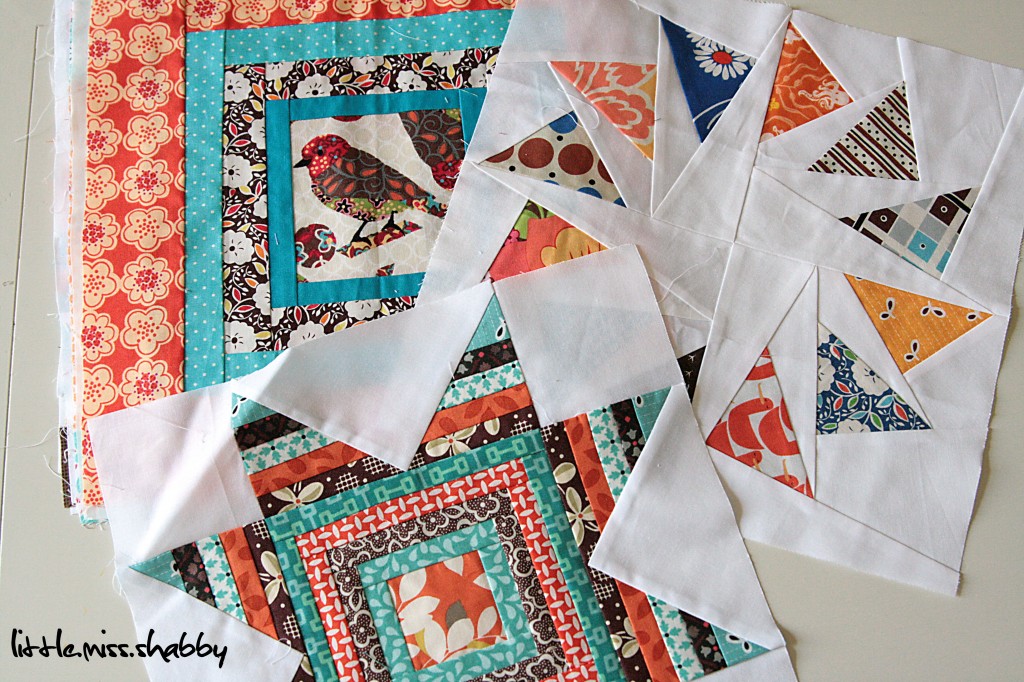 And, as I was typing this up I realized that I had forgotten a stack of blocks–so, add another stack.  That one is gonna have pieced sashing which is why it keeps getting pushed to the back burner.
And, while I'm talking about getting things done, I am going to start answering questions I receive in the comments portion of the blog post.  I usually respond via email but, I think it's too easy for me to get sidetracked that way plus maybe someone else has the same question.
Also, you may have noticed higher up over there in my sidebar —————————————>
I have a new subscribe via email option–it's a pretty nifty option if you'd like a little email notification whenever I have a new blog post. =)