Fabric Wall Art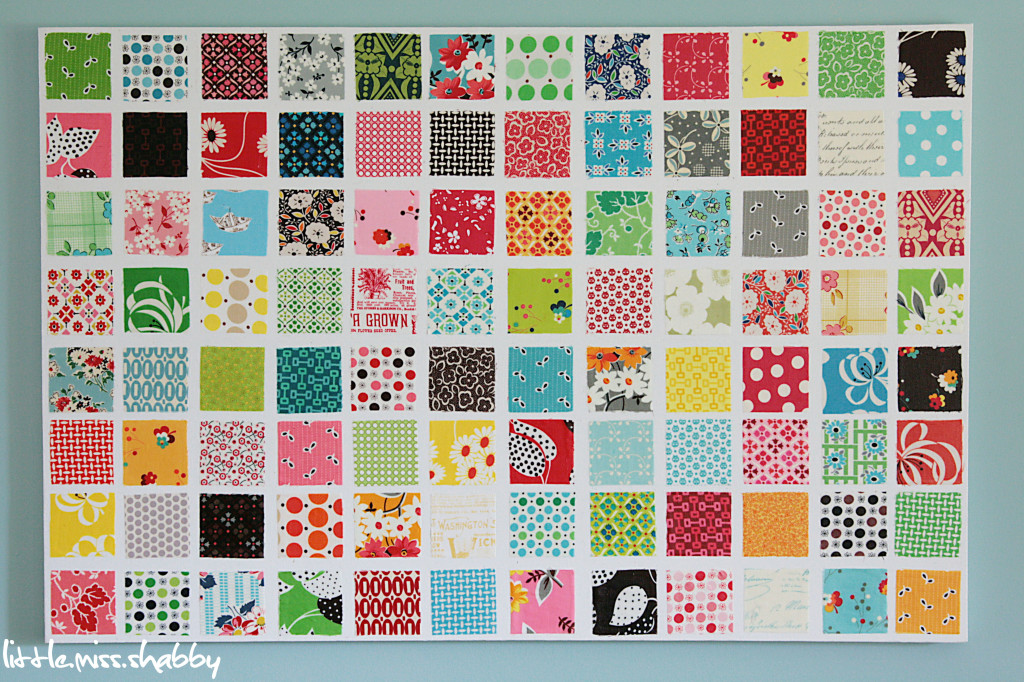 So, I've been having a lot of fun playing with my new Go! Baby Cutter. =)  When Carolyn from Accuquilt contacted me about trying out one of these little babies =p I really didn't have to think twice.  Now, I will be the first to admit that I am not into all the latest technical jazz–ask my husband–he'd have me all set up with every latest gadget if I'd just say the word, but this little cutter has always intrigued me.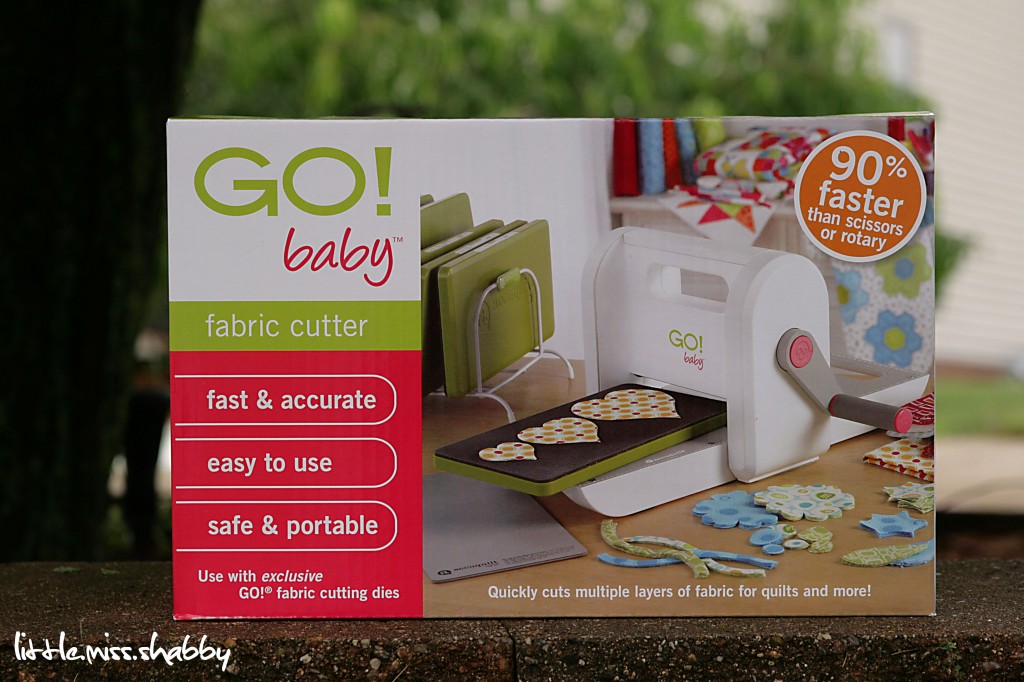 I got to choose three dies to go along with my cutter and I went with the value die(includes 2.5″x 2.5″ square, 2–2″ finished half square triangles, 4.5″ x 4.5″ square), 5″ square die, & the 2.5″ strips die.  There are a lot of great dies to choose from but I tried to stick with ones that I knew I would use regularly.
I have been wanting make a little fab fabric wall art for awhile now so I thought this would be the perfect test run for my Go Baby.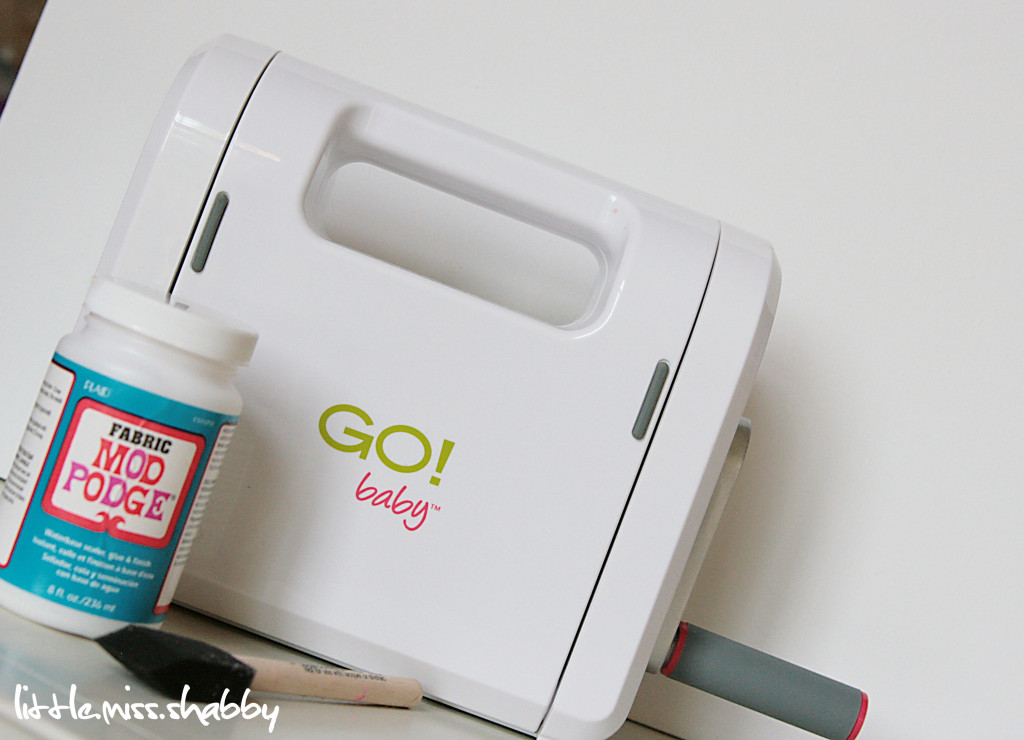 For this project you will need:
A variety of fabric scraps no smaller than 2.5″ square
Fabric Mod Podge
Foam Brush
Art Canvas (mine is 24″ x 36″)
Air erasable marker
Ruler
And of course your Go! Baby–you can also rotary cut or scissors cut your squares–it'll just take a bit longer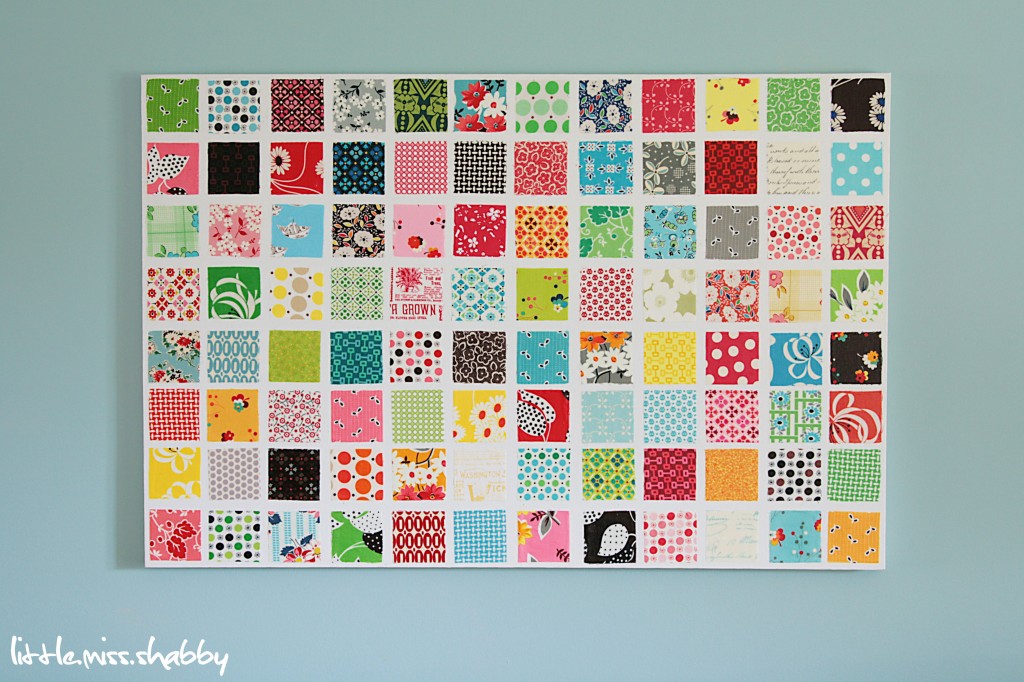 Begin by cutting your 2.5″ squares–I used the value die for cutting these.  I admit to having a little bit of trouble making clean cuts when using this die.  I had to snip threads here and there.  Now, this may have been user error—as noted above, I am not a gadget girl–or it may just need a little breaking in.  In any event, it sure went a heck of a lot faster than cutting all of these squares any other way! =)  I also want to note that the 2.5″ strip die cut like butter & make extremely quick work of a fat quarter stack–no extra snipping needed. =)
After cutting the squares I began adhering them to the canvas using a thin layer of mod podge on the back of each fabric square.  I marked off my canvas as I went along using an air erasable marker.  For my canvas size/square size I needed a 1/4″ border around the whole canvas and 1/2″ spacing between the squares.
After drying for 2 hours, I mod podged over top of all of my fabric squares.  For this step, try to keep any loose threads at bay–give them a snip if you need to–so your squares stay nice and tidy.  I let this dry a couple days and then I applied a 2nd coat of Mod Podge.
And there ya go, easy, fun wall art using my favorite medium…fabric! =0)