Mini Cooper Block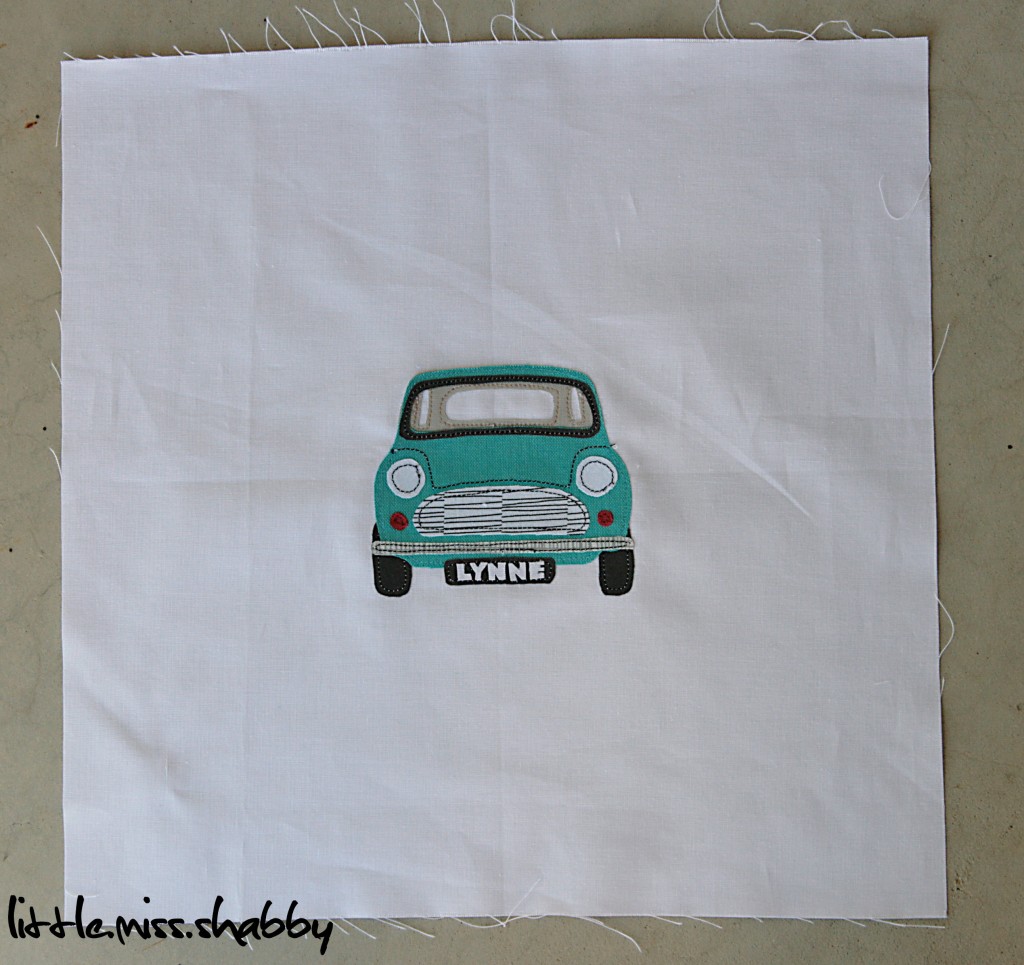 This month in the Ringo Pie Bee, Lynne requested blocks based on British Design Classics & gave us this image to use as inspiration: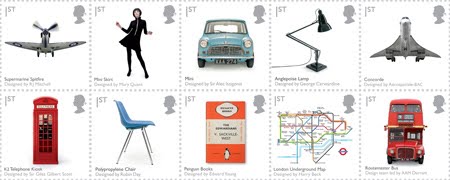 I've been a bit stumped as to what to make–luckily Lynne said we could use applique if we'd like to which really saved my butt. =p  We do a lot of paper piecing in this bee and paper piecing some of these images is just way over my head….applique, now I can handle that.
I decided to use this image as my inspiration: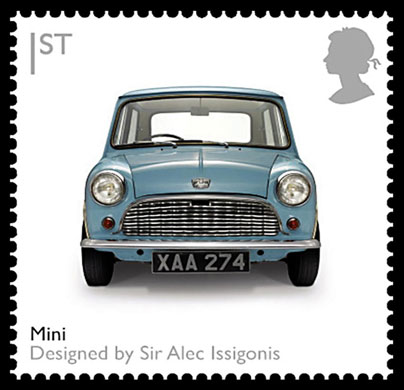 I was a little bit concerned my block was gonna look like some wonky VW Bug–but, after I got going on it I was happy with the end result.  The hubster could identify the car after I was finished so I called it a success.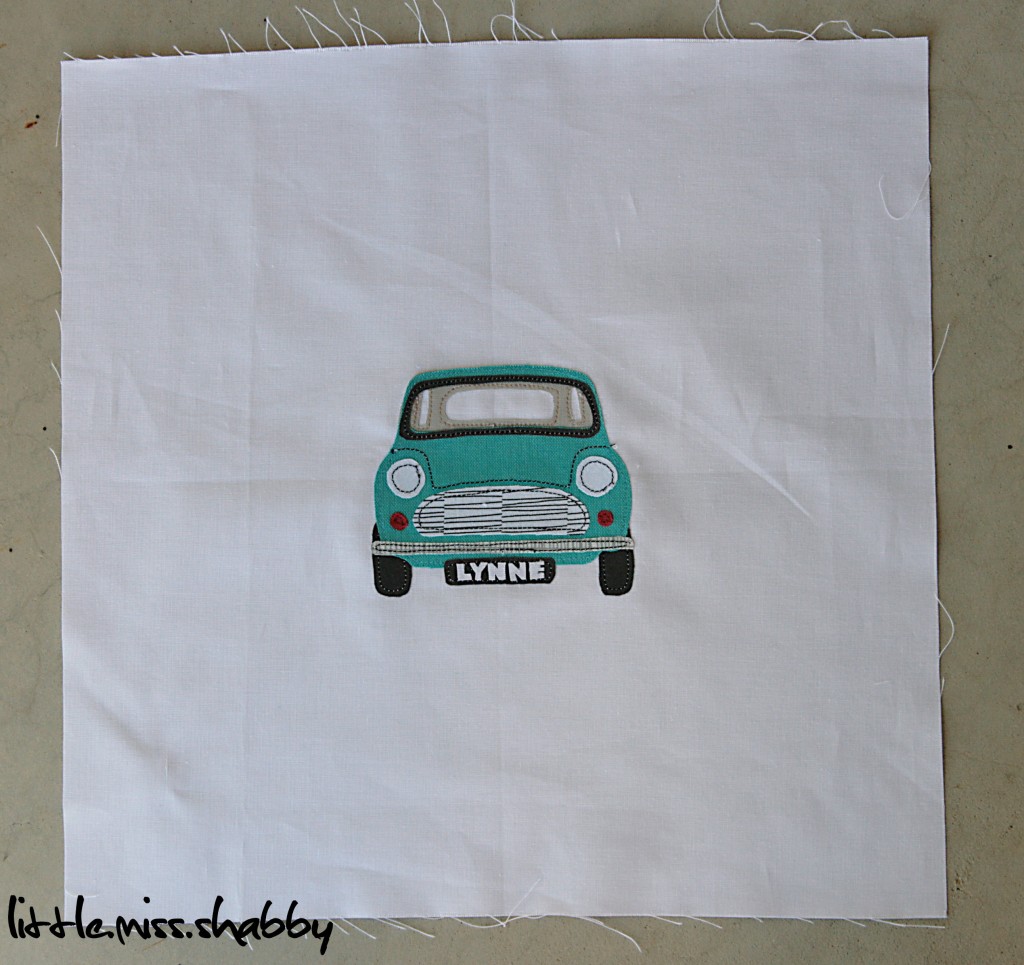 Oh and by the way, I'm sure that Lynne would love if you'd pop on over to her blog to check out some of her fancy dance moves here. =P
Oh and by the way again, if you haven't entered to win the Go! Baby cutter pop on over here and enter!