Quilters Journey Bee & Giveaway News
Yesterday I worked on two blocks for the Quilters Journey Bee.  The block above is for Alex–she chose a fun little paper pieced block and gave free reign on color choices.  I opted to go with a fun summery polka dotted number–I like the way it turned out (except for my mismatched center) & I think a quilt made of these blocks/fabrics would be quite amazing. =)
Victoria asked for this fun little block pattern–again giving free reign on color choice for the colorful squares–she sent along the gray background for us to use.  I used some of the leftover strips from the quilt below to cut into the colorful squares.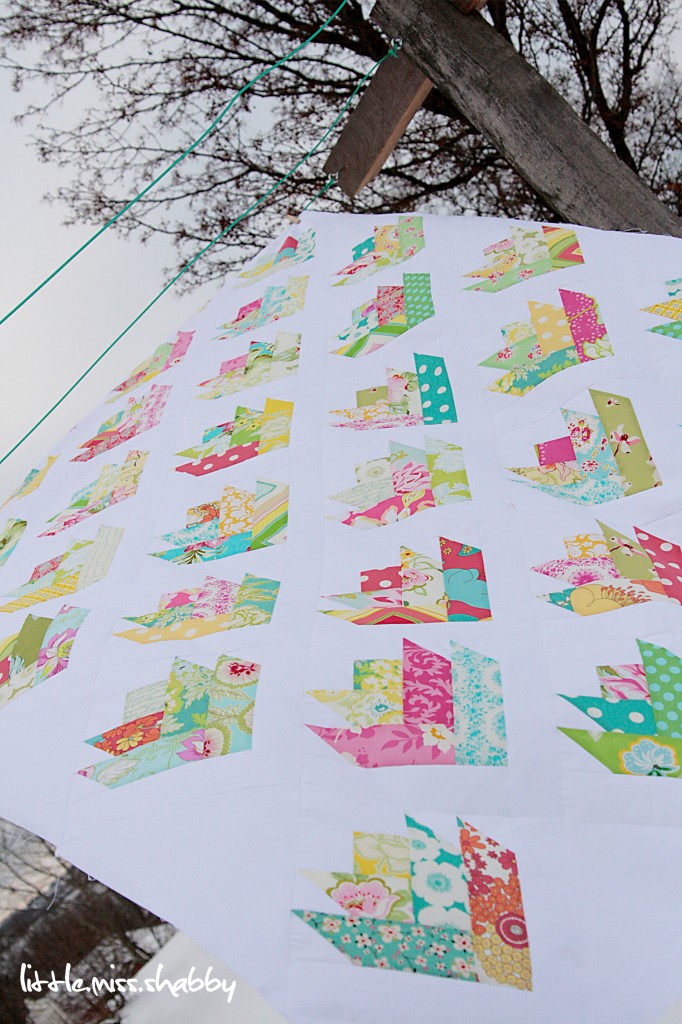 Which reminds me that I really need to finish off the borders on this quilt and call it a day. =)  And take new pictures that aren't taken in the dead of winter–that picture was taken on December 27–I mean seriously could it be any more dreary?!? =)
I've talked about the Quilter's Journey bee before, but I've never shared pictures of the journals–and since I have two of them here right now I thought I'd share some peeks from inside.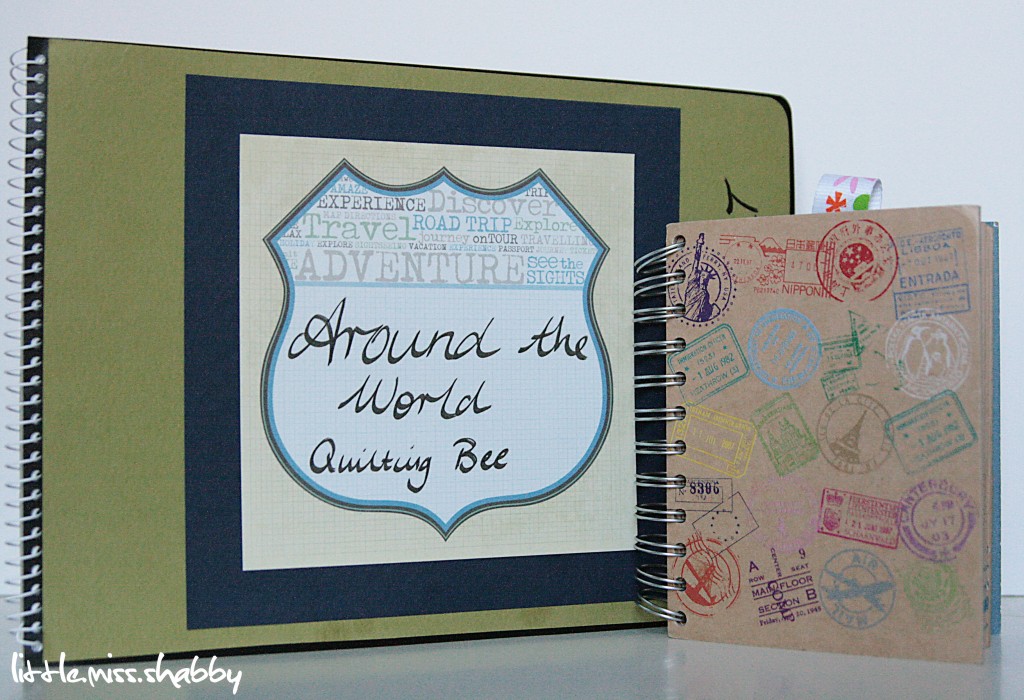 Alex's journal is on the left–it came all the way from Australia & Victoria's journal is on the right–all the way from London.  For those of you unfamiliar with how this bee works, we each started out with our own journal and our starter block–here are mine: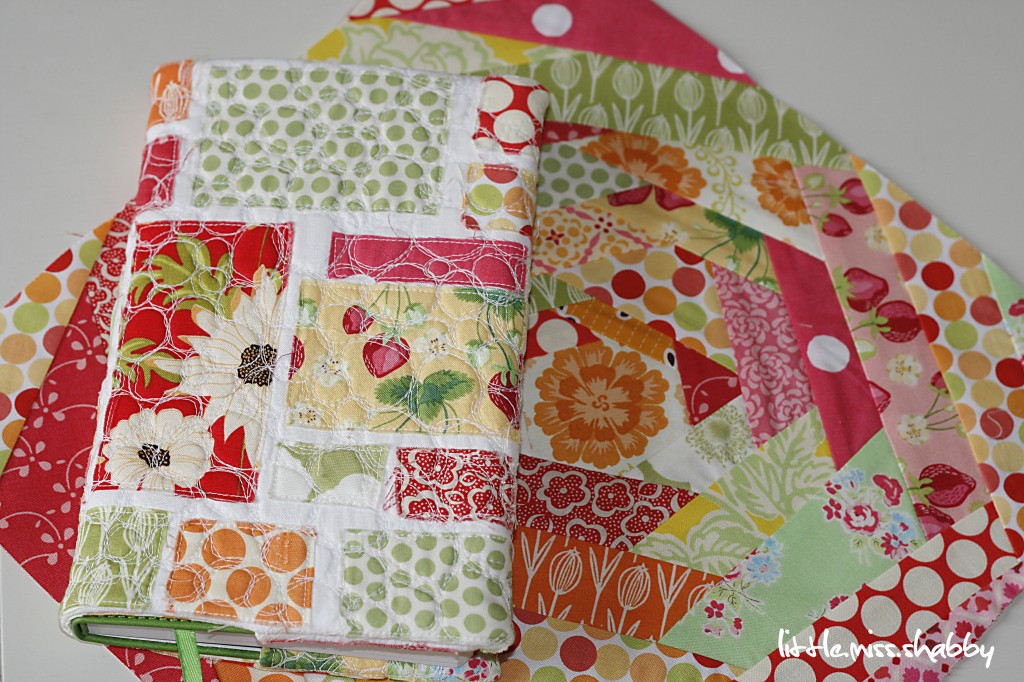 I sent my starter package to the first person in the circle who in turn makes a block/journals & sends it on to the next person and so on.  All of the blocks/journals are making a big circle until they get back to the original maker.  I included the multi color polka dot in with my starter package and asked that it be used in every block.  I think I am about 5 people or so away from receiving my package back–yay!–it's been on it's journey since May of last year. =)
Here are some peeks inside Alex and Victoria's journals–cute, huh?! =0
And lastly, Giveaway news:  Pop back tommorrow for your chance to win a Go! Baby of your very own! =)  Not only were the Accuquilt folks fantastic enough to send me one to use, they will also be giving one of you one as well.  How fun! =)