Blissful Quilt
I thought today that I would share a quilt top that I have had finished for quite some time.  I haven't shared it earlier because up until recently I wasn't sure what to do with the crazy thing…it is a really big quilt top…I'm not sure of the dimensions off the top of my head but rest assured a whole family could sit on this thing (maybe even the Duggars–ok, so maybe not all of them–maybe Jim Bob, Michelle and the first 5 or so). =p 
Actually, it's not so terribly huge, queen size ish or a little larger….it's just big for me–I tend to stick in the twin size range–it's not a quilt I'd want to man handle on my machine to get it quilted so I've kind of stuck it on the back burner.
I made the quilt using a scrap bag(I think it was just one) of Bliss fabric–so, it has all these cute little selvage edges spattered about here and there.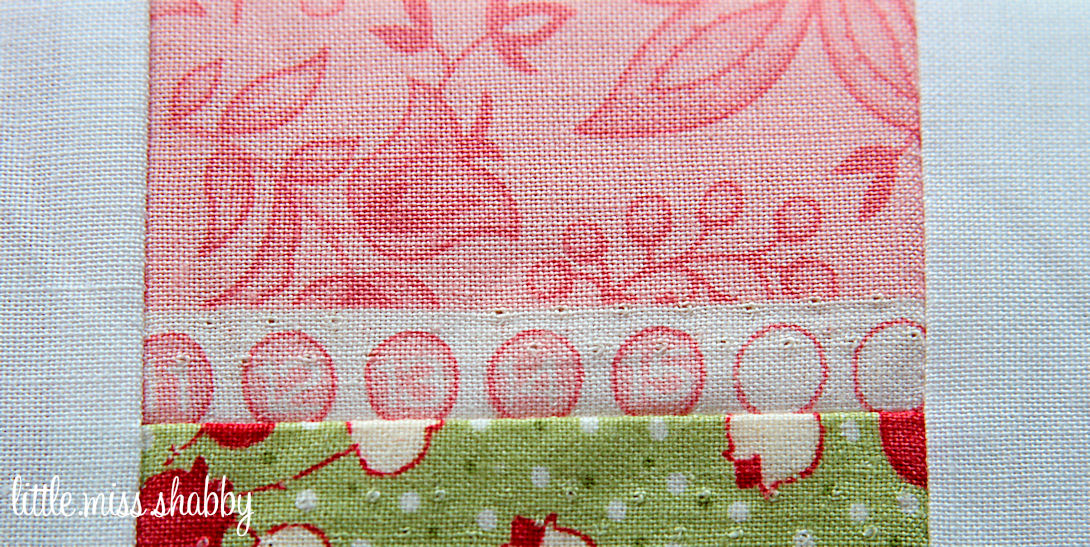 I made this quilt without a specific pattern–I just started sewing.  First I sewed all the scrap bundle strips together into several large rectangles.  Scrap Bundle strips tend to be about 22″ long and vary in width from 2″ or so to 4″ or so—each bundle is different.  Some of the strips have the cute little printed selvage edge and some don't.  I sewed together several strips and made several large rectangles.  After sewing these rectangles, I chopped them back up again into long multi print strips which I sewed together to make the strips used in the quilt.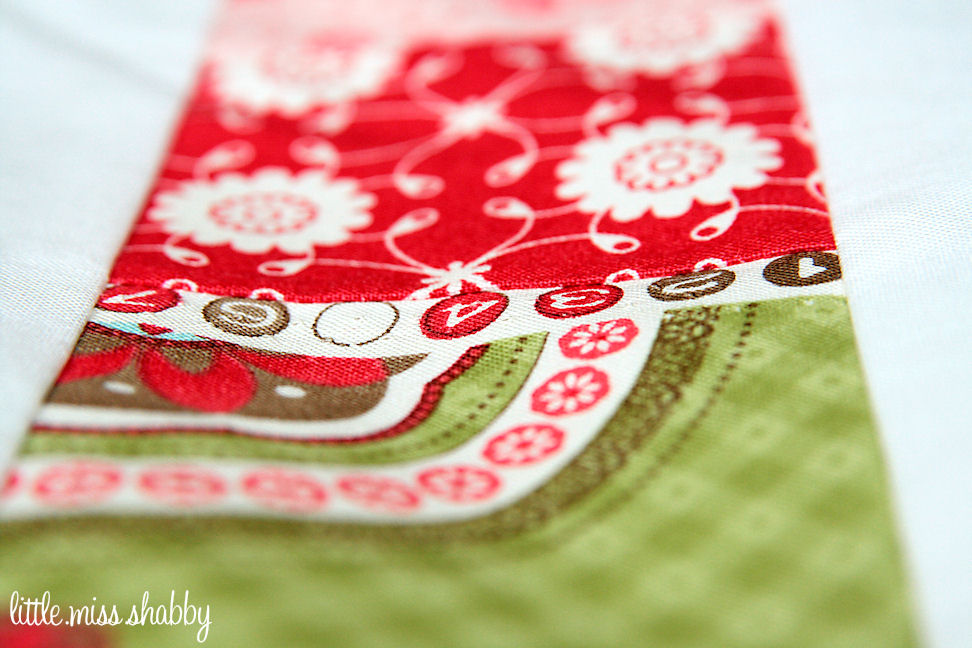 To make my strips even less "patterny" I picked them apart here and there and re-sewed them to the other side of the strip.  That way the fabric placement was more varied.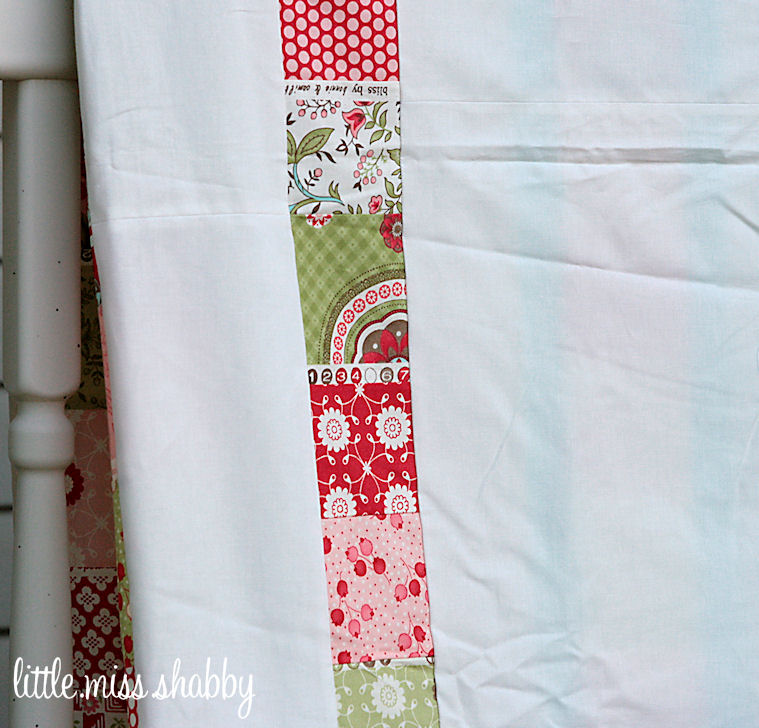 After the patterned strips were complete I added the aqua strips (these were cut at 1.5″) and the white fabrics(these varied in sized depending on what I felt like cutting).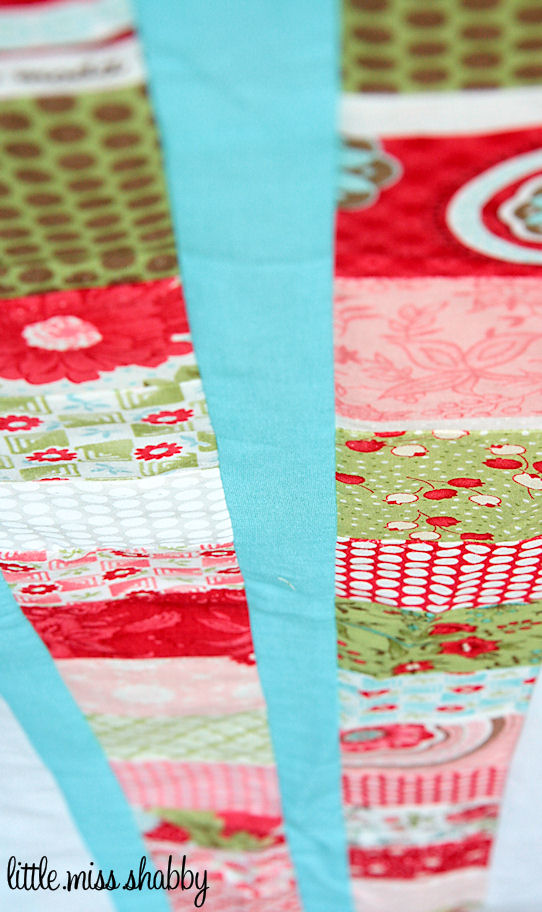 As I was re-arranging my sewing room a couple weeks back I came across this quilt again & it hit me how fab it would look hand quilted–imagine straight line hand quilting in all of the white spaces using red/aqua/pink/green…pretty, right?  I haven't talked to my mom about my plan yet–I'm hoping I can convince her this is a perfect fall project. =p  We all know she is the queen of hand quilting!