I may be getting sucked in
I'm afraid that I might be getting sucked into Lynne's Dead Simple Quilt Along.  I've been watching from the sidelines and trying not to get involved…but the quilt along is, as it states, dead simple, so it should come together quickly, right?  The idea behind this quilt along is to focus on color choices as opposed to quilt design–the design of the quilt is simple leaving lots of room for color play.  Lynne suggests using Design Seeds to choose your color palette–a totally cool site, by the way, if you haven't checked it out.  However, I have had this picture pinned over on pinterest for a little while.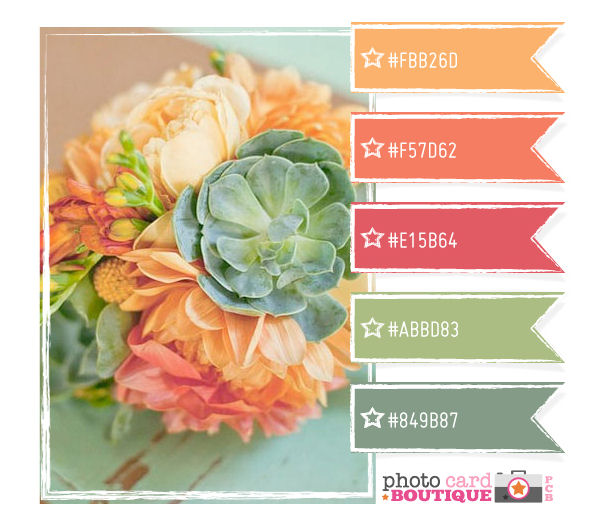 Sigh….I can't tell you how much I love these colors together–I think they read perfectly for fall, because they are so warm, or spring, because they are such spring colors.  I really love everything about these colors.  This photo is from Photo Card Boutique Blog & is another wonderful source of color inspiration.
So, anyhoo, this morning I decided to play a little bit with some Bella Solids via Fat Quarter Shop.  I had my Bella solids color card handy and started punching in matching colors into my shopping cart on Fat Quarter Shop & I came up with this: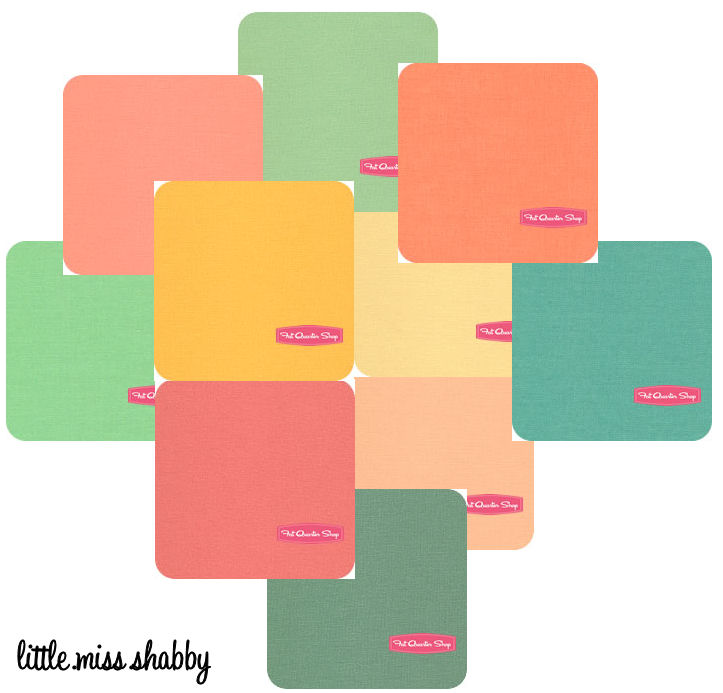 These colors look even more pretty on my color card and I'm not sure how long I can hold off.  I've been trying to stay away from adding another project but I am so tempted!  How many of you are following along with this quilt along?