Pillow Talk Swap Pillow Finished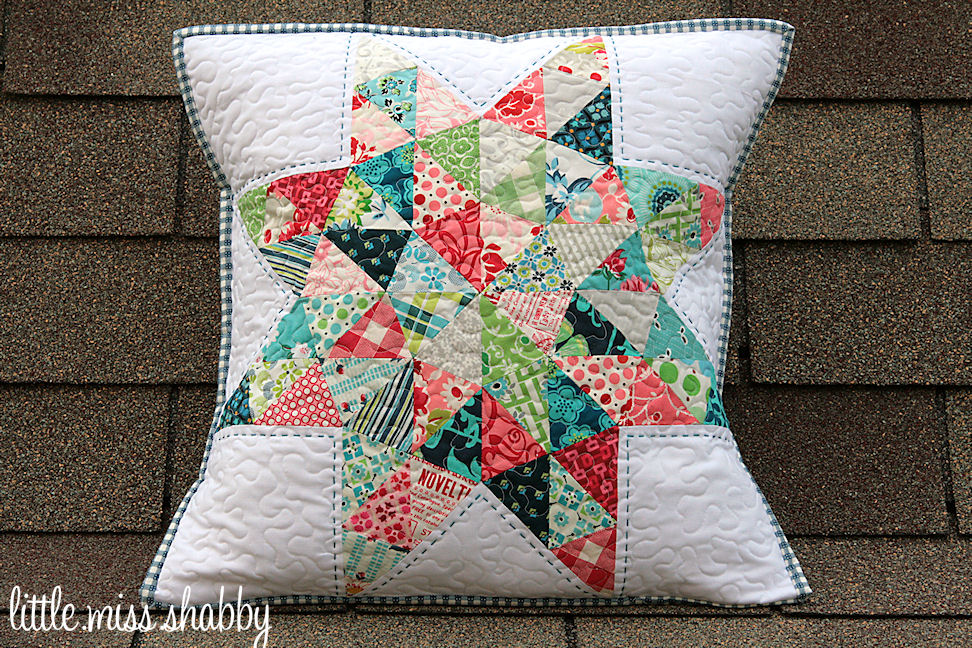 It must be the season for pillows!  I suppose fall does bring to mind fun projects with the cooler weather–anyway, whatever the case may be, I have finished up another pillow.  This one for my partner in the Pillow Talk Swap.
 My partner had more specific choices in her fabric likes–the stack above was my initial fabric pull.  After going over my choices I paired it down a bit and added a bit of navy & just a touch more grey.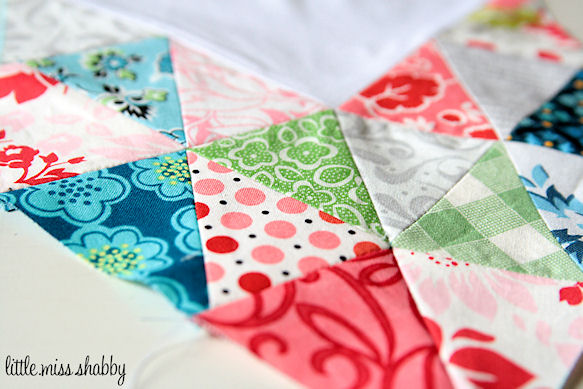 This block required set in seams–something I haven't done before–they came together great.  I really like trying out something that I haven't done before or color options I wouldn't usually choose or a new quilting technique etc. for these swaps.  Small projects are great to try out new techniques because you aren't committed to finishing out a large project doing something you realize just isn't for you.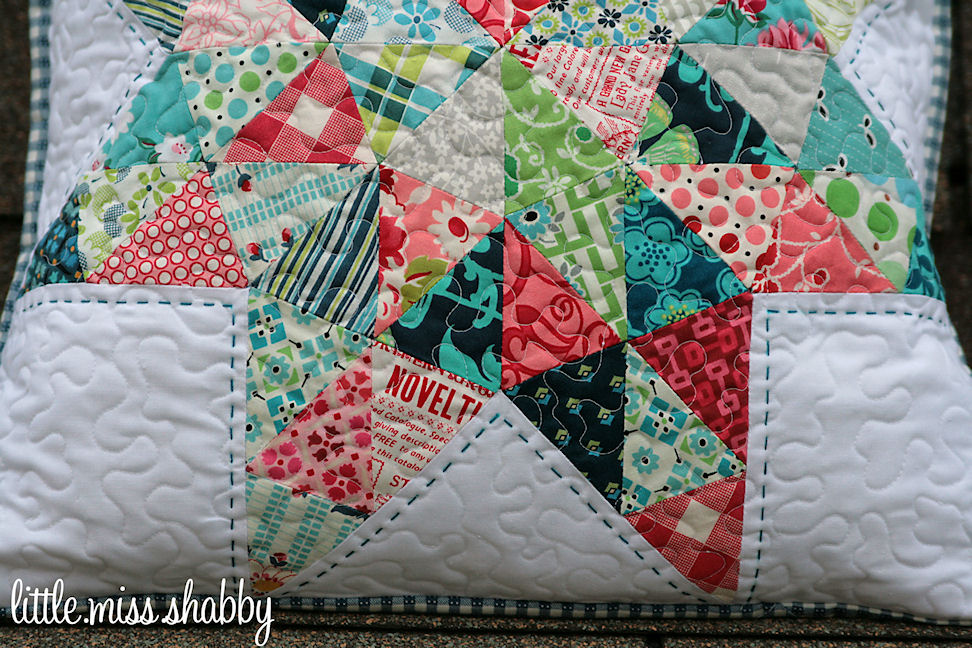 For the quilting, I did an all over stipple and then did a little hand quilting outline using Perle Cotton.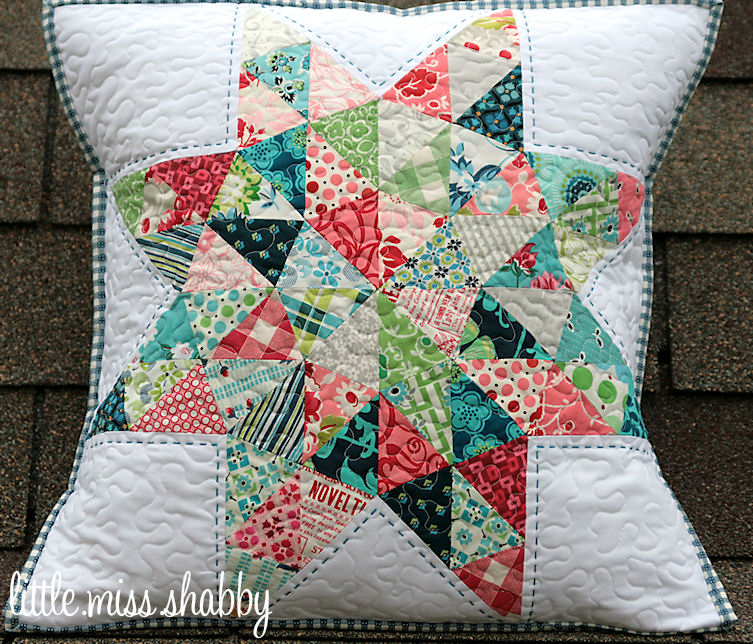 I snagged the block pattern and triangle template pattern from the October 2009 issue of American Patchwork & Quilting–it's based off of an antique quilt.  The pattern is one that I have been wanting to have a go at for awhile so I was glad for the chance!  I hope you like it partner!! =)