Fall Table Runner
After finishing up the pillow for my class tonight, I had quite a few half square triangles left over.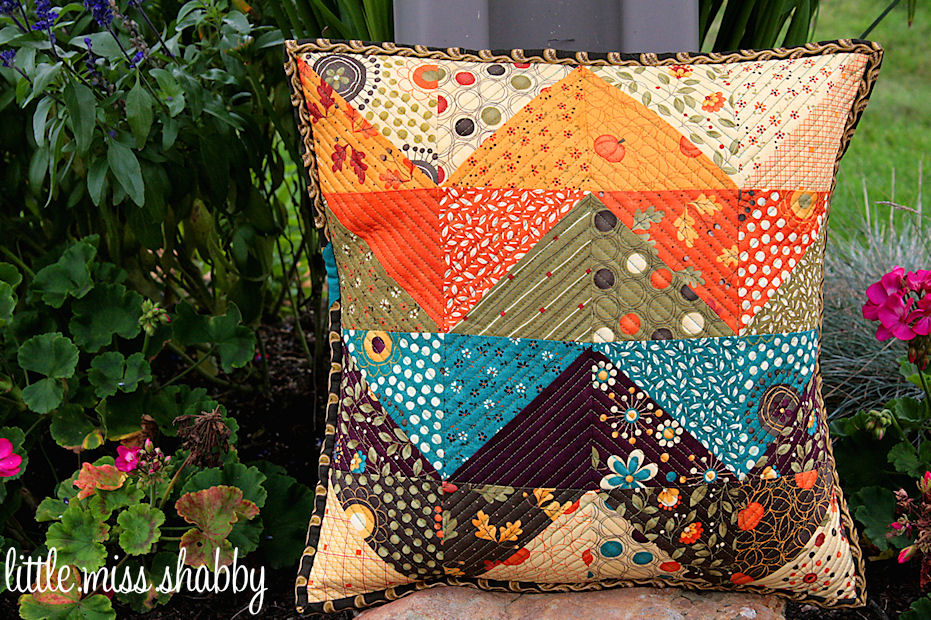 Since, I made the pillow using a charm pack I knew there would be leftovers.  I wanted to show the ladies in the class how versatile a half square triangle can be and what a difference placement makes when using hst's.  I whipped up a little matching table runner using the left overs from the pillow.  I had a great coordinating stripe fabric that I purchased a couple years ago–I found it on sale for 40% off and I loved it so I purchased several yards.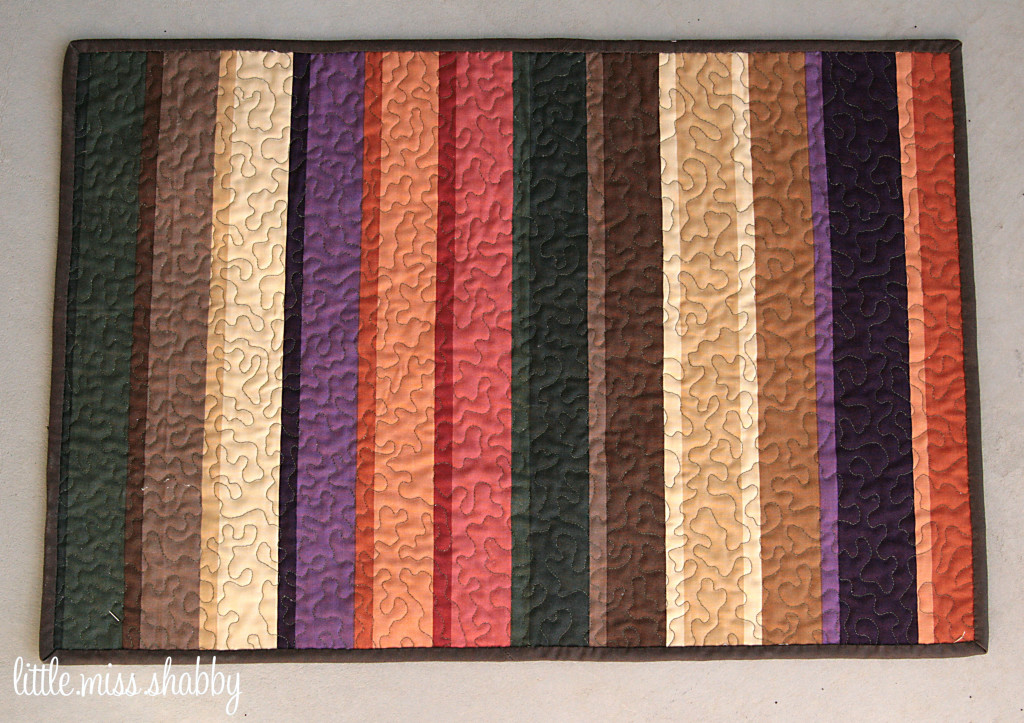 The stripe fabric and the charm pack were all fabrics designed by Sandy Gervais for Moda so they really work together well.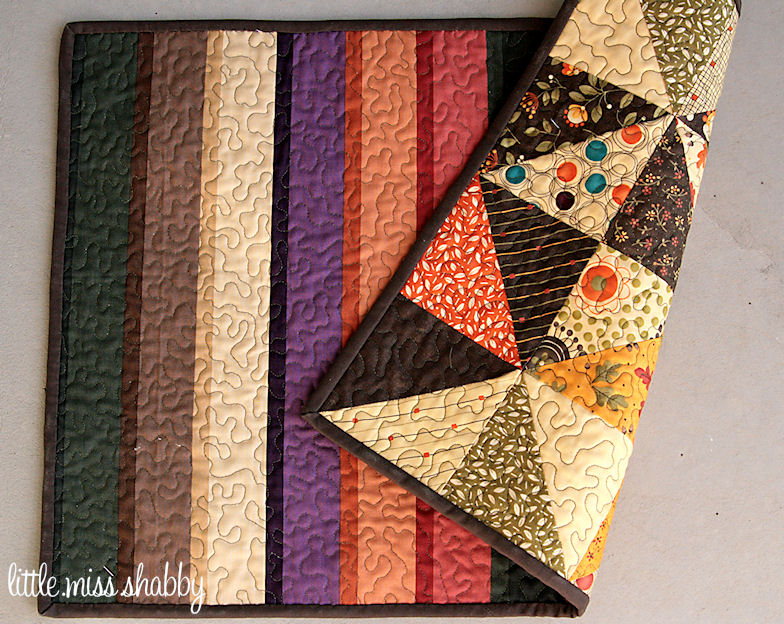 Both the runner and the pillow are machine quilted using a coordinating green thread–the pillow is straight line quilted and the runner is stippled.