Goofing Off
My blondie fondie decided today was a good day to test mommy's patience…I can't blame her though–she woke up this morning and the first thing that she told me was "my mouth hurts"–aka..I have a sore throat.  It's accompanied with sniffles and sneezes…and a bad temper.  I knew it was risky taking her out to run a couple errands but there were a couple things that I had to do(Chloe has a soccer game tonight followed by Awana so my evening is pretty full) and I thought I was up for the challenge….I was not.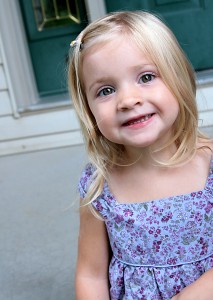 She looks rather innocent doesn't she?…do not be fooled.  After our frightful trip back home filled with houdini-like trying to escape from her car seat(I may or may not have told her the policeman would come if she unbuckled herself—I know, I know….one of those proud mommy moments), she went right up to bed where she fell asleep within 5 minutes and has been sleeping away for almost 2 hours.  Note to self:  No errand running when Elonie has a cold…lesson learned! =p
Anyhoo–after laying her down I decided to have a little fun playing with some fabric–I have a million other things I should be doing but fabric is always a great de-stresser.
My sister Nicole is going to be taking my upcoming pillow class & I had told her if she liked she could choose her fabrics from my stash.  This past Sunday we had a b-day party at our house for my mom and we chose the fabrics for Nicole's pillow.  She didn't originally know what color theme she wanted to go with but she mentioned that she liked french script & aqua–so that's where we started–with those 2 script fabrics–then we added in some other aquas and greys.
I decided to play with the pillow layout a bit so I could see how many 5″ squares of each fabric I need(I told her I'd cut them for her).
This is the original pillow: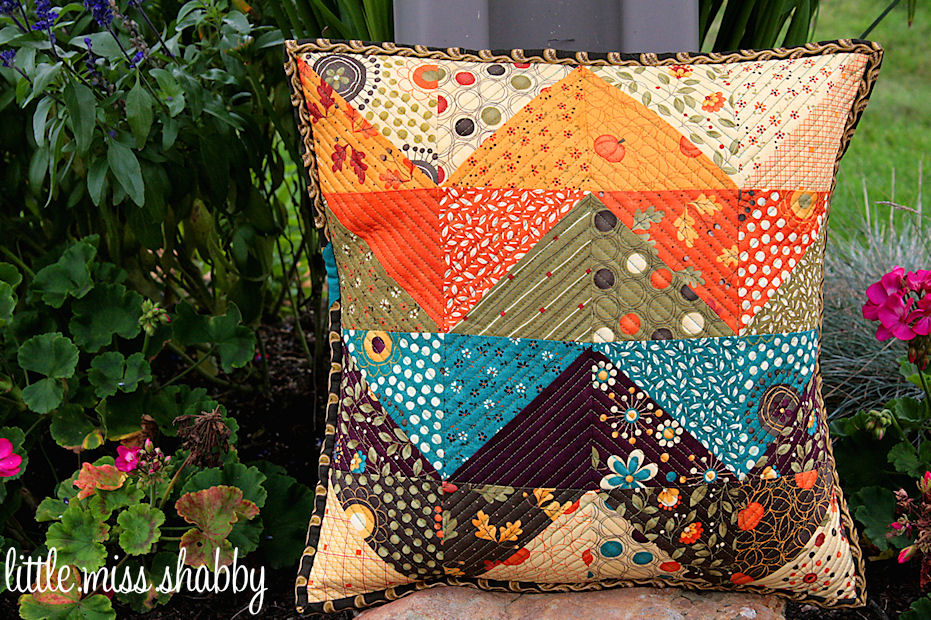 And here's a little mock-up of Nicole's pillow.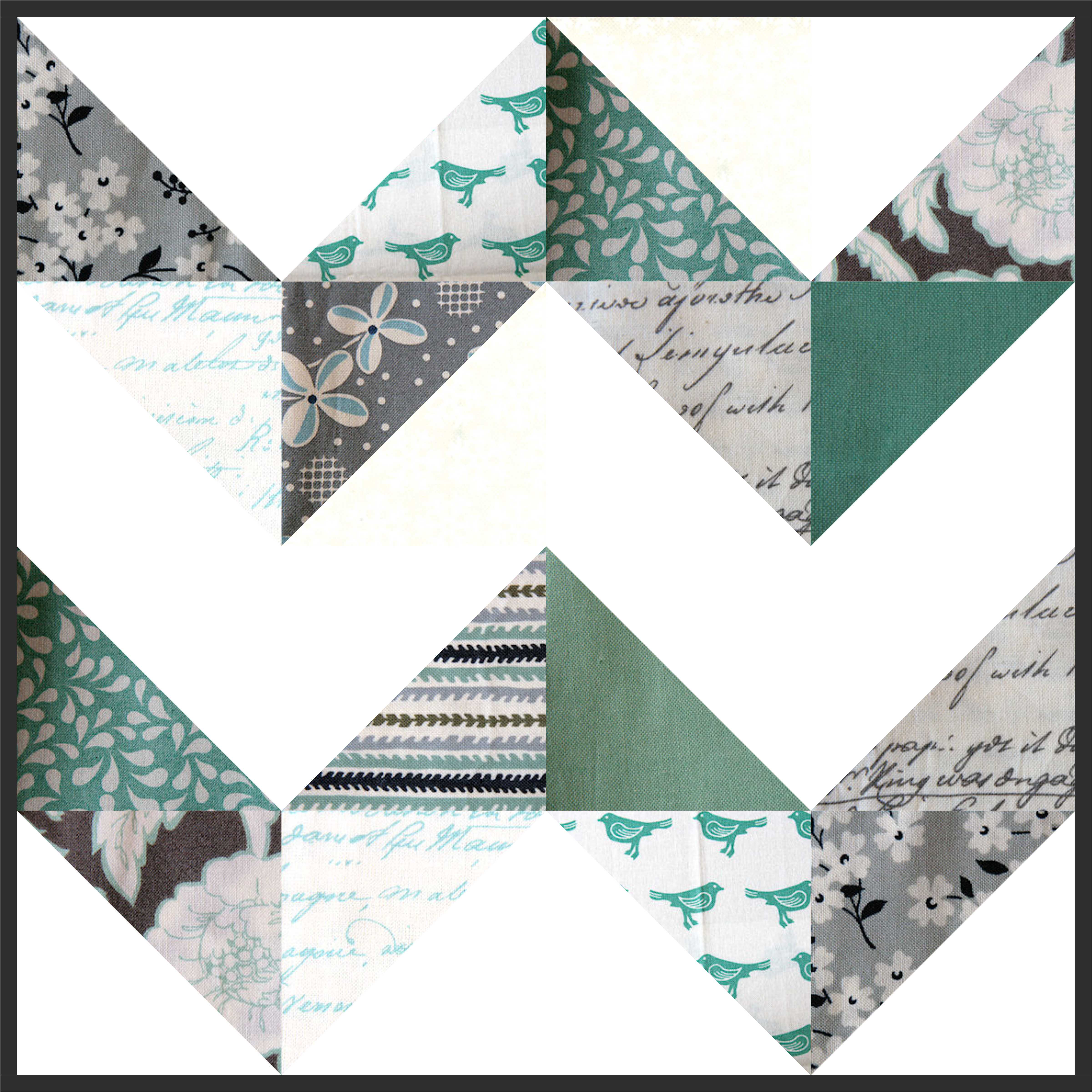 I think it's going to be really pretty when it's finished!
Oh, and by the way Elonie has woken from her nap–I got her settled in with a little milk to drink and some Super Why(my girlies get special tv privileges when they are under the weather) and she is in a much better mood!