Pillow Talk Swap Pillow Received
I was so delighted to receive this wonderful pillow last week from my Pillow Talk Swap partner, Mary.  Mary is a wonderful gal and has a great blog full of all things quilty so I was very excited to see a package in my mailbox from her!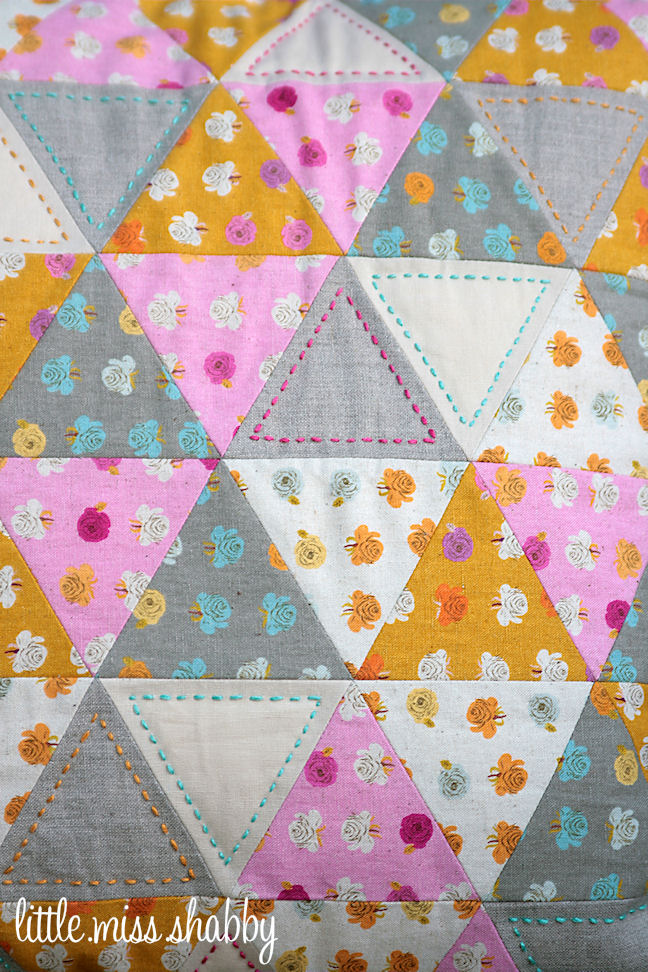 Mary beautifully hand quilted this pillow using bright threads for pops of color–combined with linens (2 of my favorite things) and threw in some Heather Ross for good measure.  A sure fire winner! =)  And her piecing is fabulous–we all know I am a sucker for some great piecing!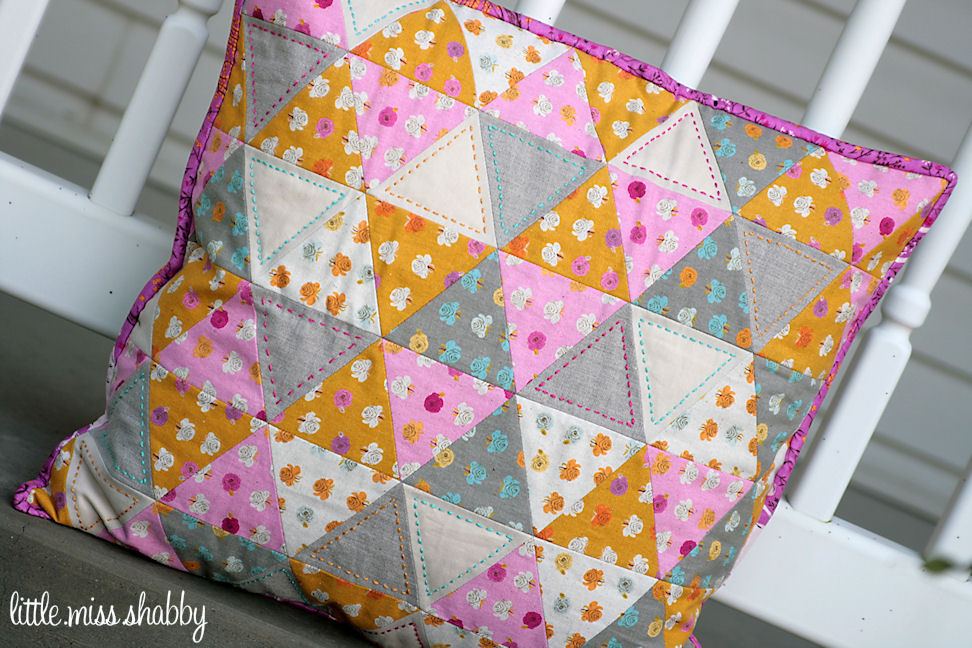 Thank you so very much Mary!  So excited to finally have a non-rainy day to snap some pictures and share my wonderful pillow!