Reindeer Pillow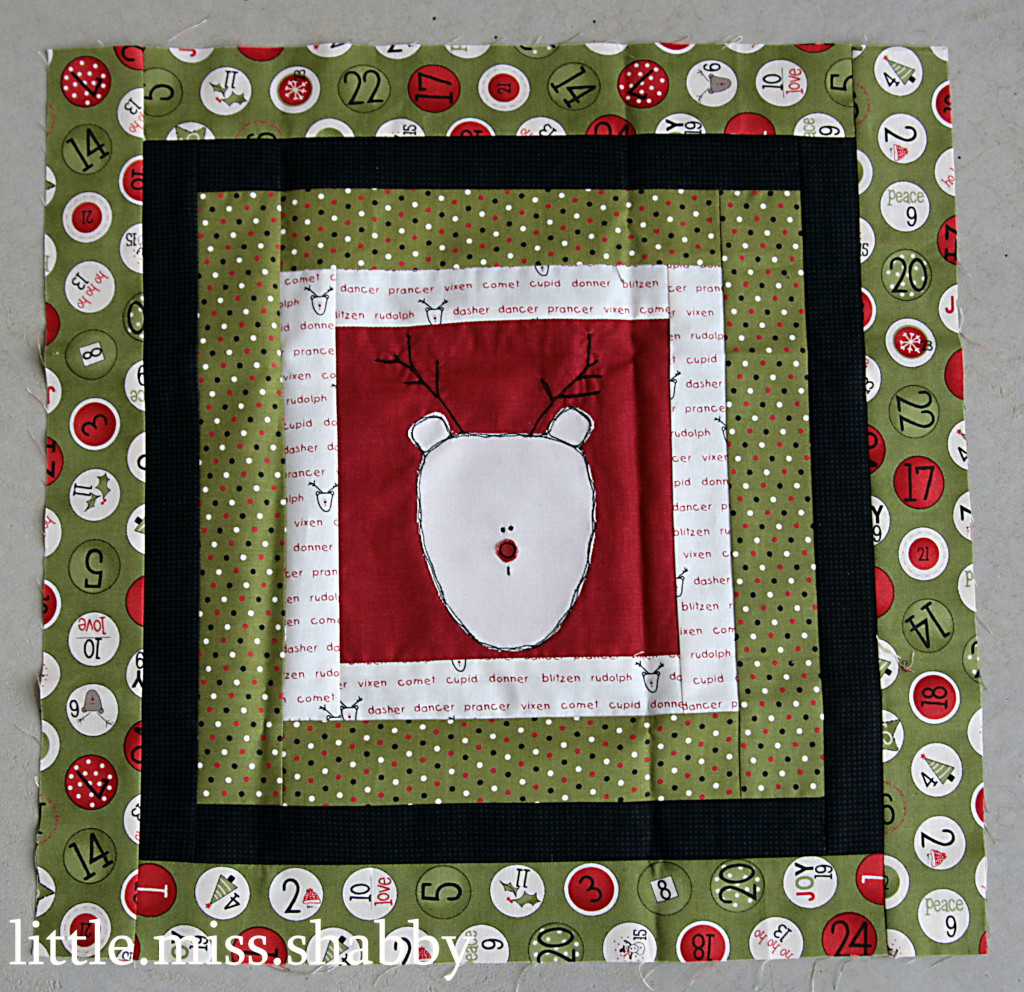 I've been working on the next pillow for my last class of this year.  This little guy is made using Sweetwater's Countdown to Christmas fabric & has a fun little stitchy appliqued reindeer.  This type of applique is so easy and I think it's a great introduction to anyone interested in trying applique.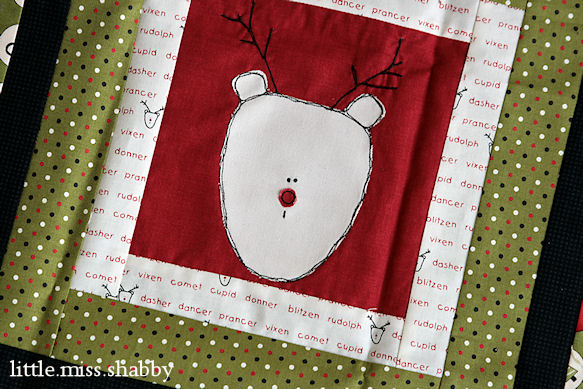 I sketched up the reindeer to look similiar to the reindeers in the fabric–I think he's pretty darn cute.  I hope to finish up the pillow this week.  I think I'm going to stipple it–I might add a little bit of hand quilting–we'll see how my week goes.
I'll be glad to have this finished up–my poor hubster has really had to hold down the fort lately with magazine deadlines, book deadlines, & then my class projects.  I feel like I haven't had much to share with you but since, September I have made two quilts, 8 pillows, & a set of placemats…it's been a little bit crazy but I have almost reached the finish line!