A Princess and the Pea Request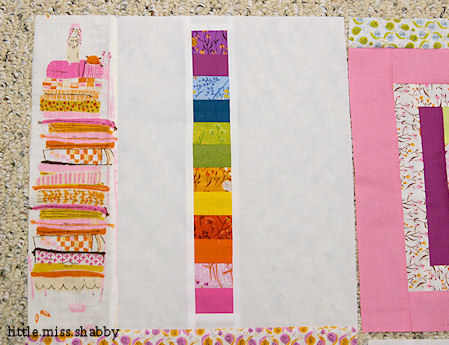 Miss Elonie has put in a request for a Princess and the Pea quilt–and coincidentally I happened to have some Princess and the Pea fabrics on hand.  Ryan wanted to know if I coerced her into wanting a Princess and the Pea quilt to which I emphatically replied no–and I really didn't–but it does work out quite well. =)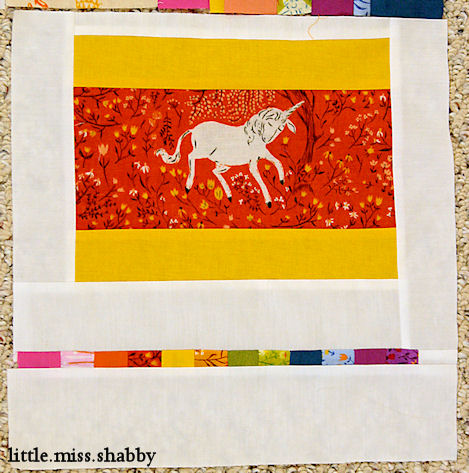 I had a fat quarter set of Heather Ross's Far Far Away fabrics which I paired up with various solids from my stash–Pat Bravo's Pure Elements line pairs with it beautifully–I have some cross weaves thrown in and a couple other solids as well.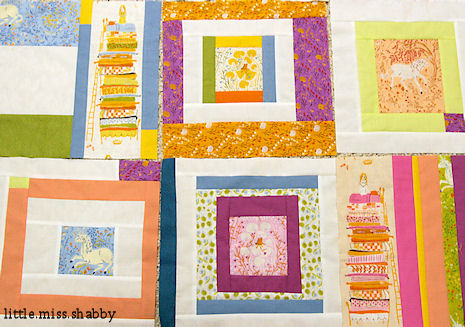 I didn't really have a plan going into this quilt other than not really having a plan. =p  The blocks are all 12.5″ squares but other than that they are pretty random.  I am such a paint by numbers kind of gal but I gotta admit that I can definitely see the draw to making blocks like this!  You can't really make a mistake, you just sew…and square it up when the block is finished.  No pesky seam allowances–no having to cut certain pieces–you just go with the flow.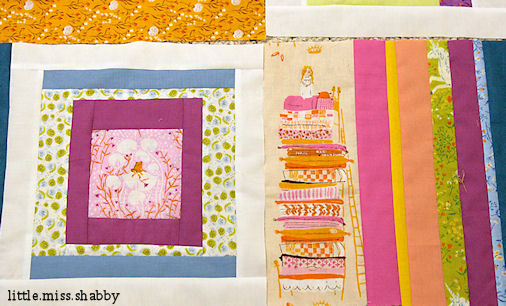 I started out yesterday thinking I was going to be making something small–maybe 3 blocks by 4 blocks or so.  But, then Elonie told me she wants a big blanket–and it's not like the blocks are difficult to make or time consuming–I made 16 blocks yesterday–so now I am 4 blocks away from having a 4 x 5 block quilt.  I'm not sure if I should go bigger and just make it for her big girl bed quilt?–I had originally planned on it being just a nice smallish snuggle blanket.  It's certainly a different direction than I had planned on for a bedroom quilt!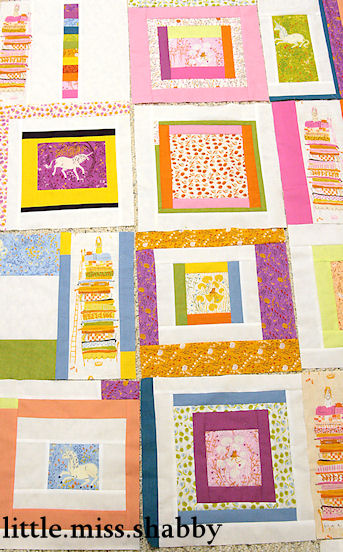 I think I'm gonna go sew up some more–they really are quit addicting!