Project Smile Hugs & Kisses Quilt Top & Scrap Winner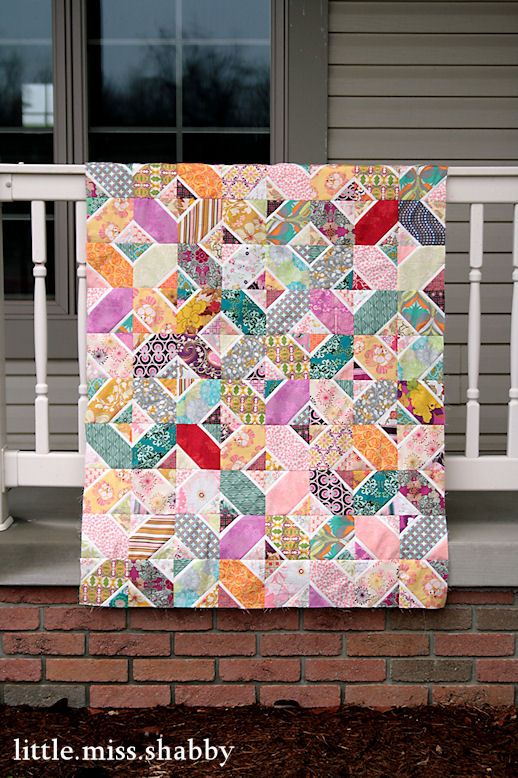 What looked like this last Wednesday: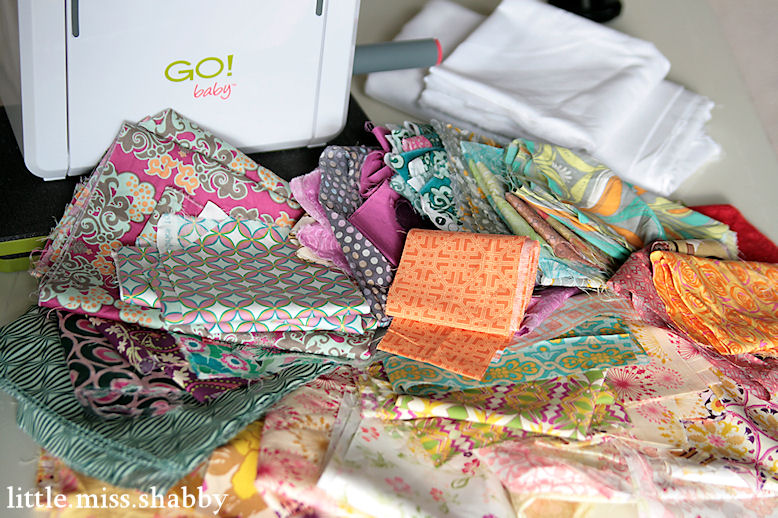 is now a completed quilt top. 
The fabrics are all Art Gallery Fabrics and were sent to me by Pat Bravo herself from her amazing scraps and I made it to benefit Project Linus.  I used my Go! Baby to cut the scrap squares into 5″ and 2.5″ squares.  I rotary cut the white 3″ squares(these became the skinny white strips).  And I put my sister Monica and her boyfriend to work on Thanksgiving  marking diagonal lines on the reverse of the smaller squares & my mom did a bit of the sewing on Thursday as well.  I finished up the sewing/pressing/cutting on Friday and Saturday & assembled the quilt yesterday.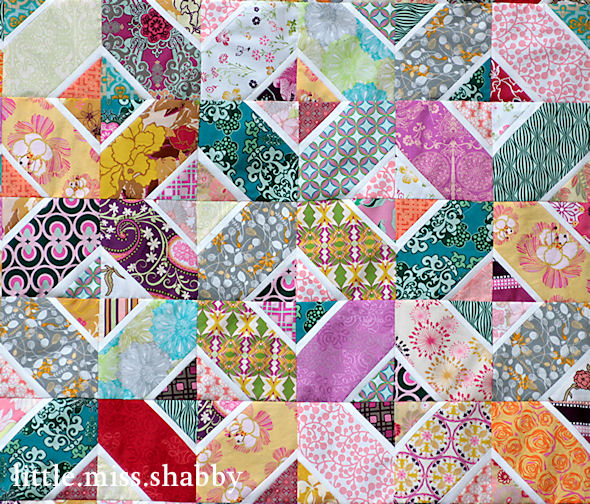 When I originally received Pat's scraps I divided them into 3 different color stories but in the end I decided to use them altogether in a colorful scrap quilt.  For those of you unfamiliar with Project Linus, it's a charity organization that donates quilts/blankets to children in hospitals.  This quilt is sure to brighten up any hospital room.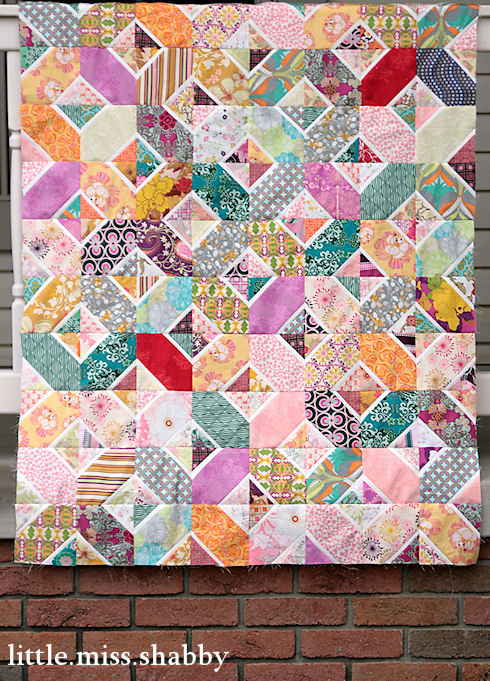 When I was designing this quilt I decided to go with X's & O's because I wanted a Hugs & Kisses Quilt–I think this fits the bill perfectly.
X Marks the Goose Scrap Winner:
7