Slumping
I've been in a bit of a slump the past week or so.  I have just one block to finish for Elonie's Princess and the Pea and quite frankly it was been in the same state for the last week or so.  Do you guys have those times where you question why you spend so much time crafting or doing something else you love when in the end it's not gonna  matter a hoot?–Like maybe you should be spending your time saving the world and giving of your time where it counts?  It really sucks the fun out of things for me sometimes and that's when I know I need to step back, prioritize, and try to see the big picture.  I hope this isn't too Debbie Downer–but, it's just kind of where I'm at right now.
Anyhoo, me and the Chloe went on a little shopping trip this morning mostly to pick up some tights for church but we also "had" to swing into Joann's.  I wanted to check out the new Denyse Schmidt line of fabric: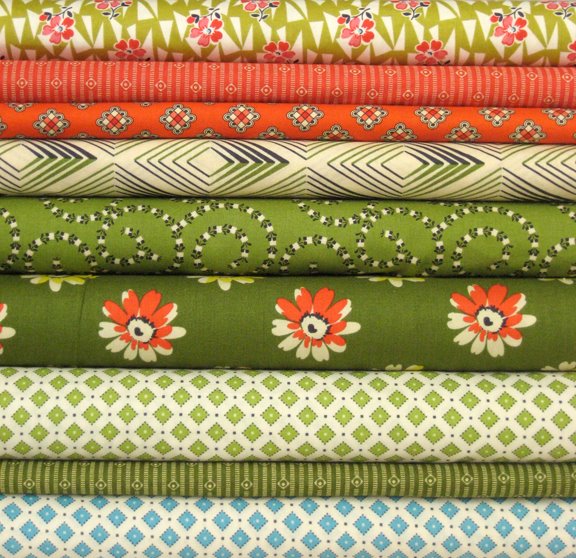 It looked super pretty from the pictures I had seen online–the two above are from Denyse's facebook page.  However, after seeing them in person I didn't care for them and left the store without purchasing any.  I did, however, pick up the premier issue of Stitch Craft Create.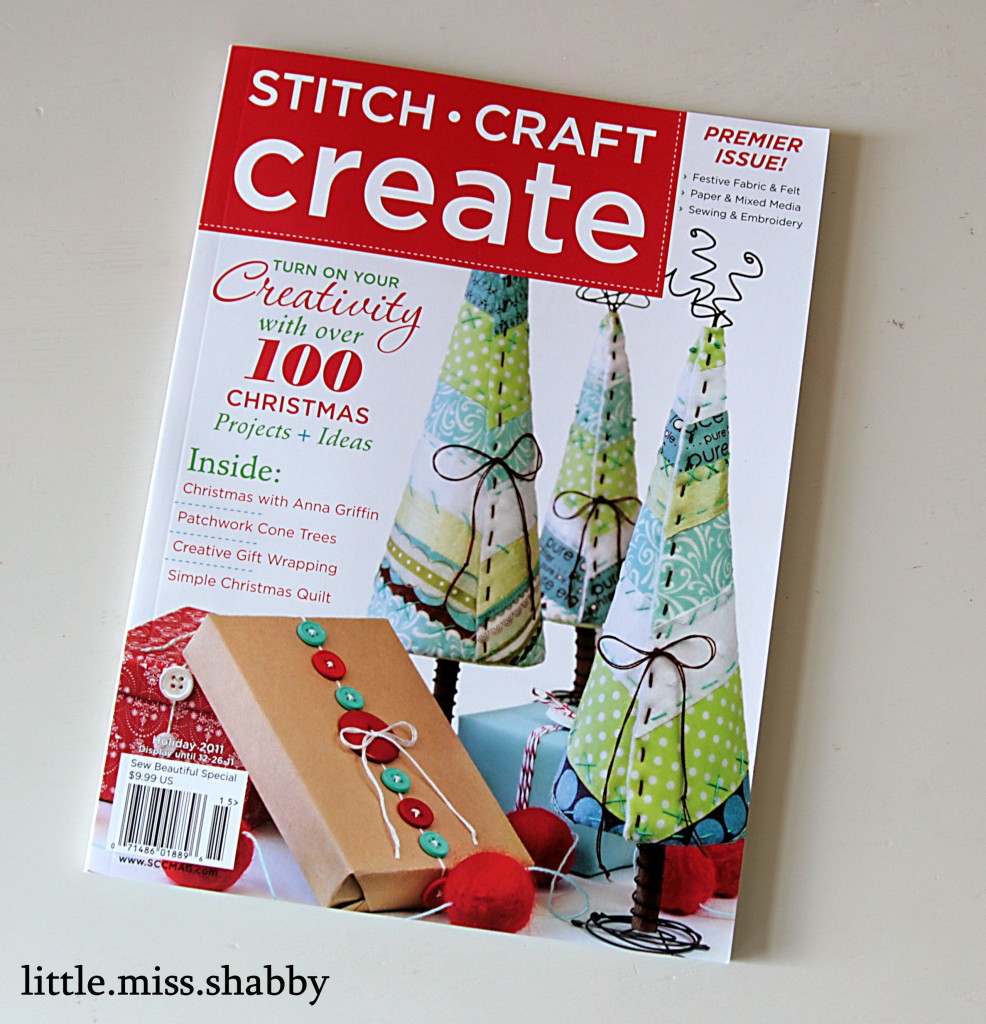 And I am very impressed with it!  If you are looking for a great magazine–I really suggest you give this one a whirl–it has all kinds of neat crafts–some fabric related, some not but a lot of neat project ideas.  This stocking is my favorite project from the magazine.
Seriously, how cute is the flower on the stocking?  I also loved this little Joy DIY screen printed pillow–and it's totally something I could do myself.  I've always been a bit intimidated by screen printing but this looks super DIY friendly.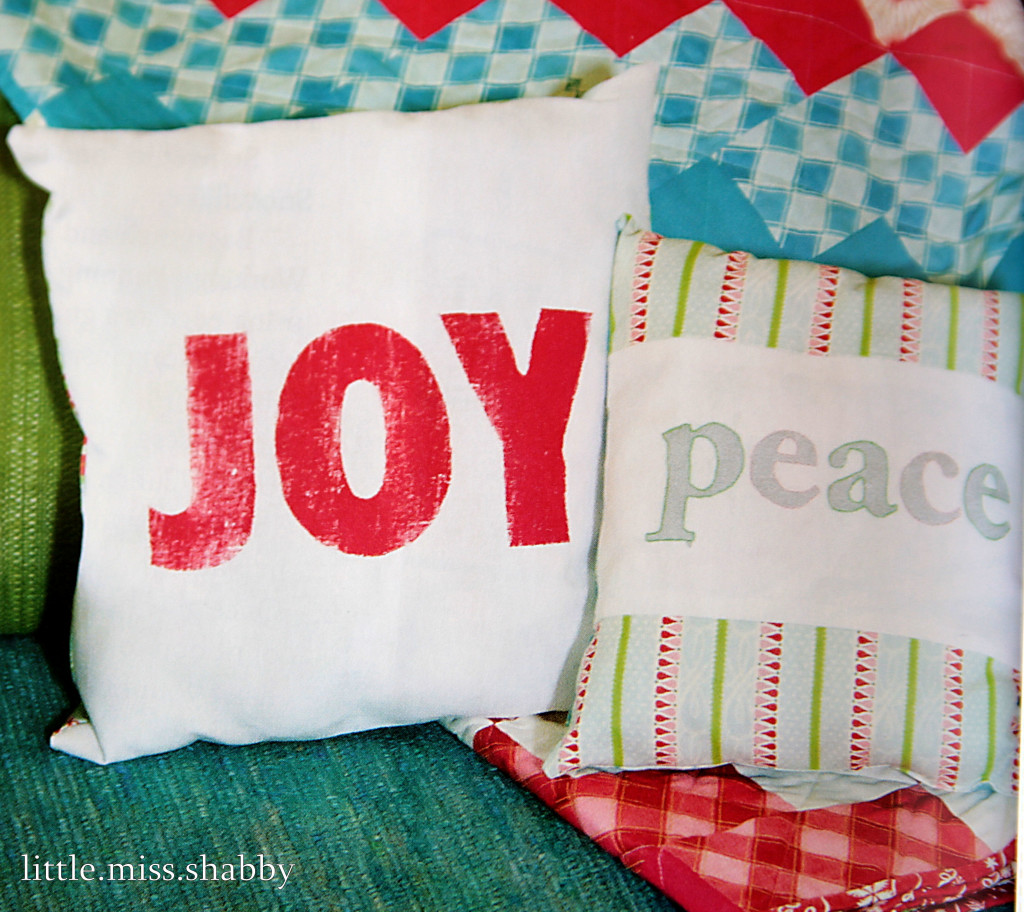 A lot of great gift ideas and a whole lot of Red/Aqua/Green–my perfect holiday colors. =)