X Marks the Goose Pillow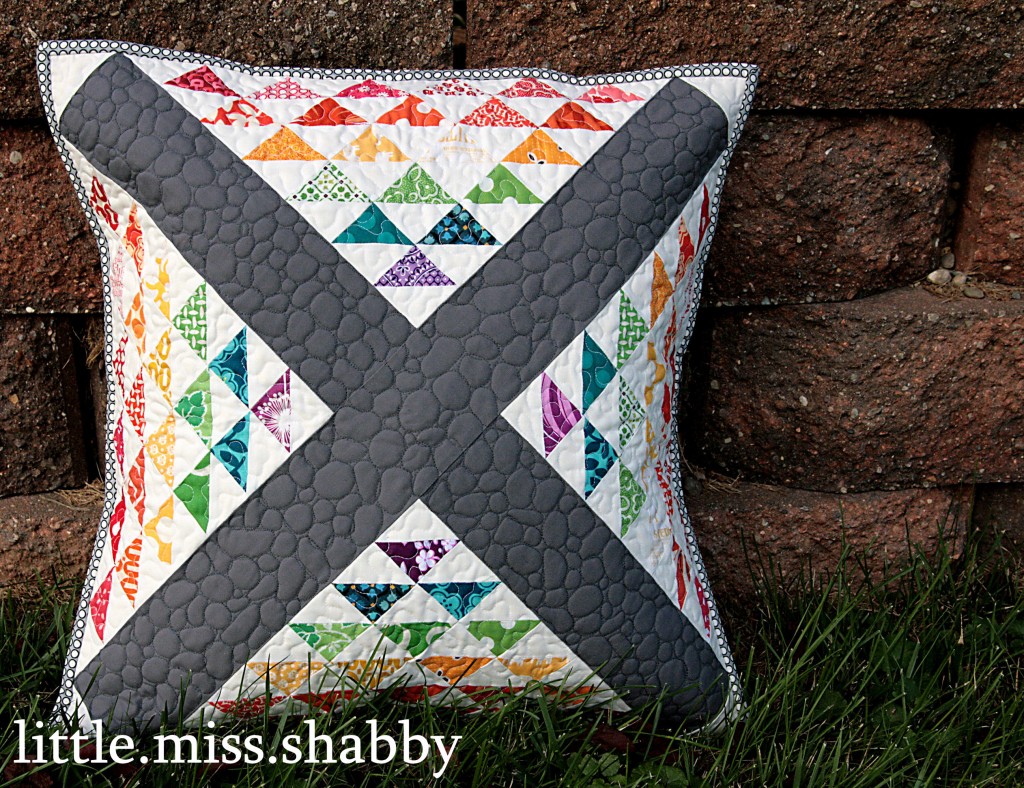 I'm excited to be a contributor in the latest issue of Fat Quarterly, issue # 7, which is all about Color!  I had such fun designing & making this pillow which is based off of an old traditional pattern–amazing how fresh fabrics & modern quilting can totally transform a traditional pattern!
Do you remember this rainbow stack of fabrics I showed you awhile back?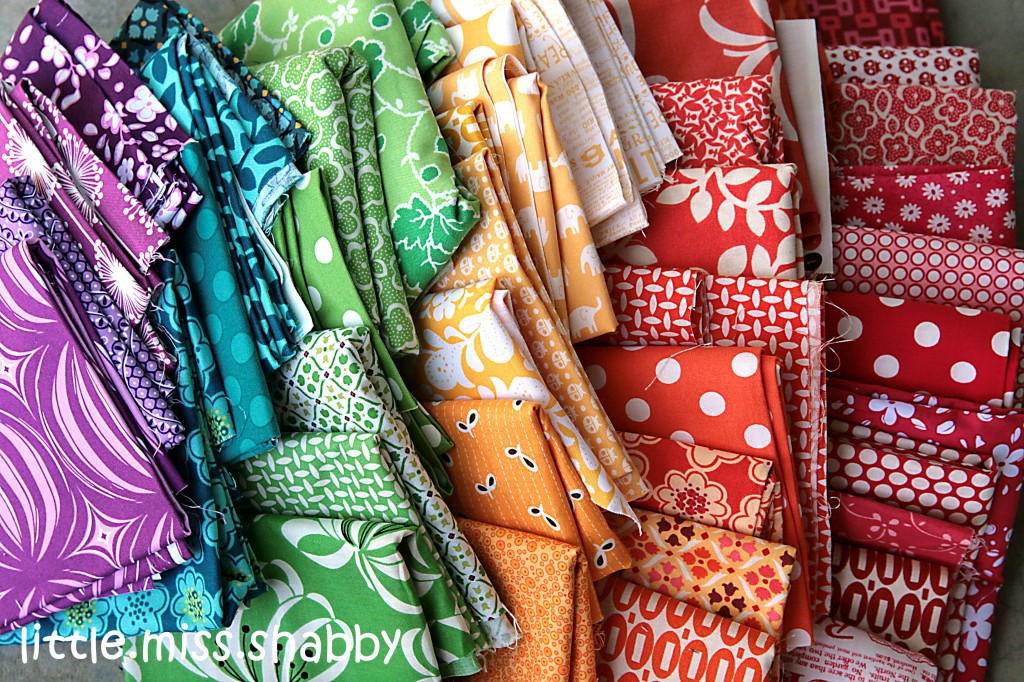 These are all of the fabrics I pulled to make my X Marks the Goose pillow.  And incidentally, I have a little baggie with the left over scraps from making my pillow–if you're interested in some, leave me a comment and I'll use good old RNG & send some rainbow scraps your way.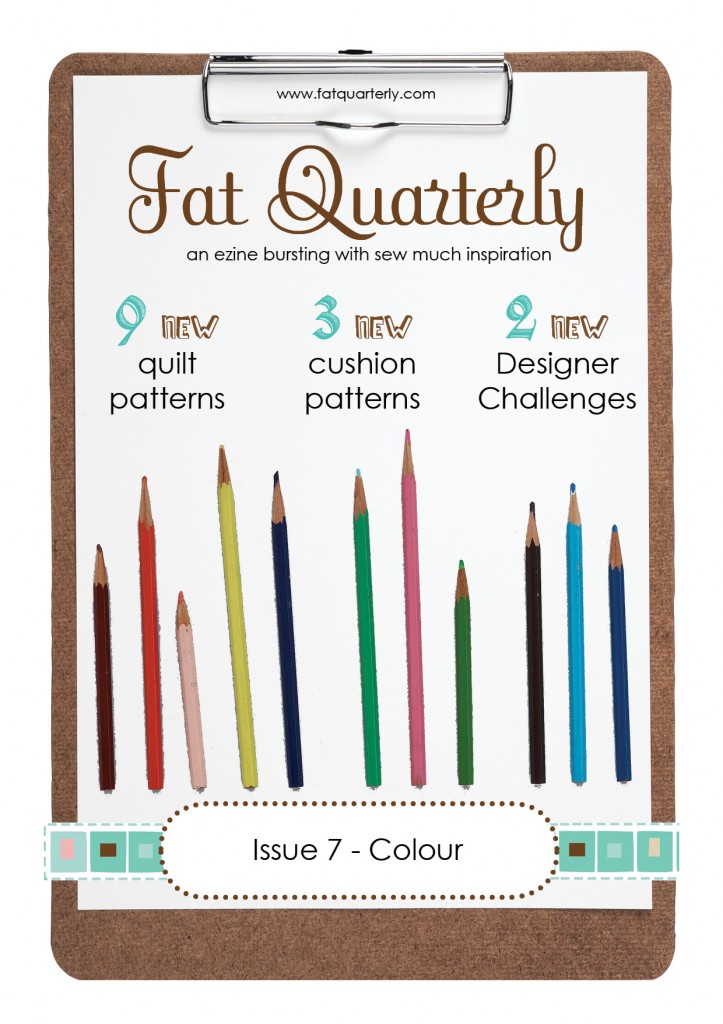 Issue #7 is on sale beginning today & includes the pattern for X Marks the Goose as well as many other fantastic patterns.  Fat Quarterly is an online magazine and can be purchased here.