December Flowers bring…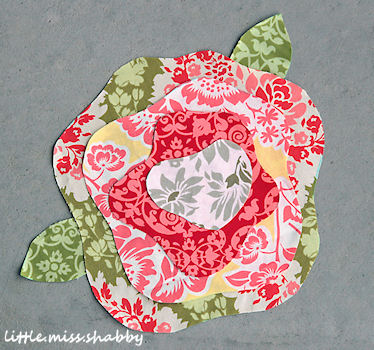 December showers apparently.  It's been a rainy couple of days here lately–it's not looking to good for a snowy Christmas here in the East according to my good buddy Henry.(before you click, hoping Henry is a new up and coming quilter and are disappointed, he's my go to meteorologist in the winter.  If you are looking for a great winter storm guy and you live in the eastern US then by all means click away! =)
We've had a busy couple of weeks here–I had 30ish people here on Saturday for a Christmas party–so there hasn't been as much sewing going on around these parts.  I do have a couple last minute Christmas gifts that I need to finish up.  I've also been working on some raw edge flowers (above) for a quilt–I think it's gonna be quite pretty!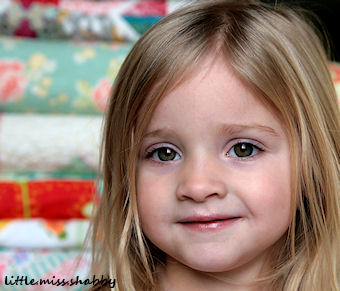 Last night,
this little gal decided mama's agenda needed some 2am vomit clean-up and middle
of the night bathtime….yuck….However, I have to be very thankful that Ryan
& I have been parents for 6.5 years and this is our first time experiencing
this delightful occurence in the middle of the night. And also, that Ryan was
very willing to help with 2am bathtime fun. =p I was pretty concerned that we
were going to have some holiday sickos but Elonie seems fine today–so fingers
crossed!
A bright note yesterday was a
fantastic package arriving in the mail….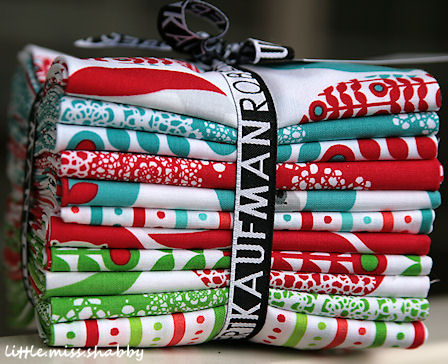 It's Laurie Wisbrun's (pop on over to her blog if you'd like to see more photos) new line of fabric "Brrr" due in stores this summer. I
can't wait to dive into these fabrics–the line features the cutest polar bears
and is the cutest line of fabric. I love that it's not a Christmas line, more of a winter line.
I hope your
week is going well and not too stressful!