Handmade Holidays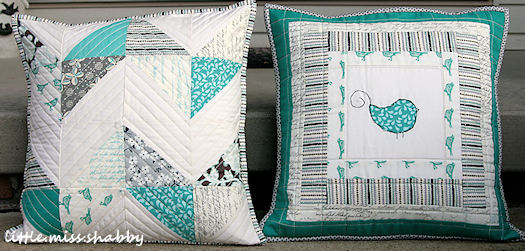 On my side of the family this year for Christmas we decided to be a bit thrifty in our gift giving  The over abundance of gifts isn't what Christmas is about so we wanted to take the focus off of this aspect of Christmas.
We did a name exchange and one of the names we got was my sister Nicole's name.  Nicole took two of my pillow classes earlier this fall and she had two partially finished pillow tops that were just waiting to be turned into pillows–they were sitting in my sewing room & who knows how long they would have remained there waiting on Nicole.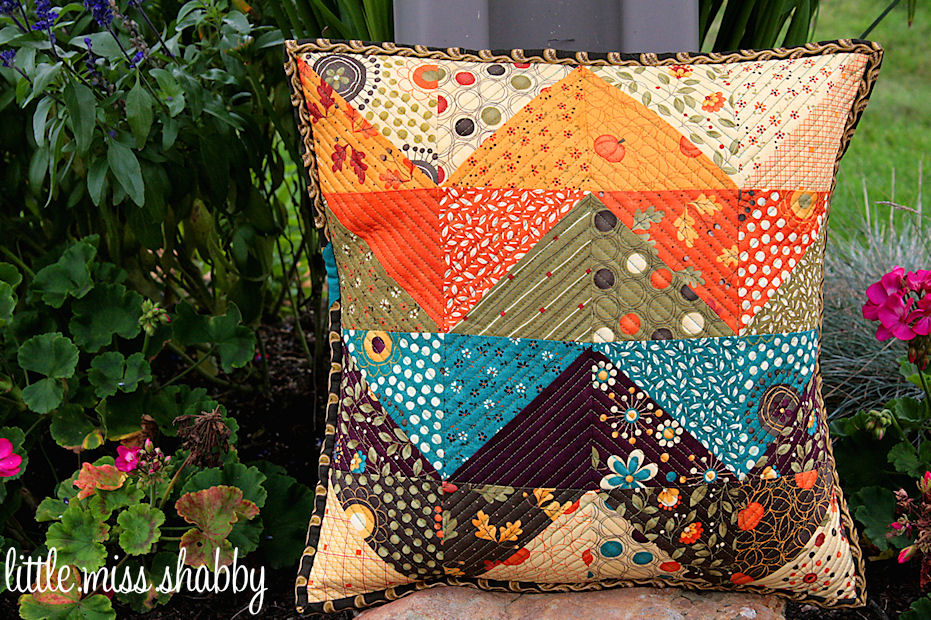 Nicole took my Half Square Triangle class.  If you remember she decided to change the colors to an aqua/grey theme & we raided my stash to choose fabrics.
Nicole had her pillow top all pieced so all I had to do to finish it up was the quilting (I straight line quilted using 12 weight Aurifil thread), the back (envelope style), and binding.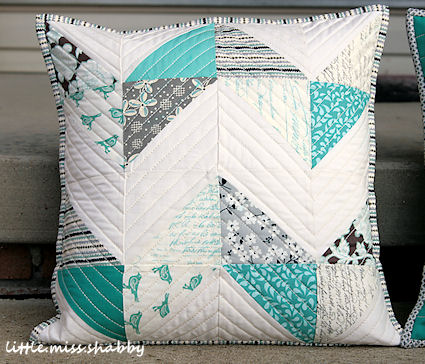 Nicole also took my Christmas pillow class.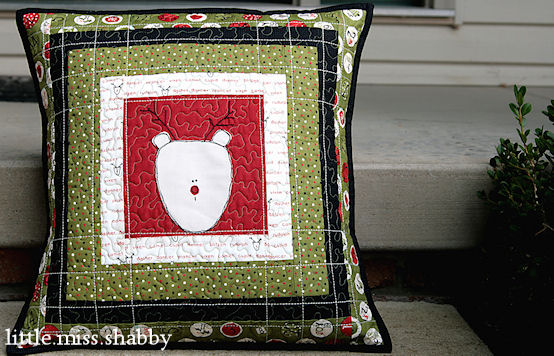 We decided to change this one up a bit also–she wanted a coordinating pillow to match the zig zag pillow.  So we used the same fabrics and instead of a reindeer applique, I suggested a birdie applique.  Nicole had this pillow top completed including the quilting (once again using 12 weight Aurifil thread) so I finished the back and added binding.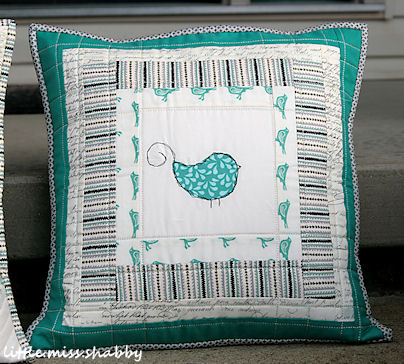 I am really digging the Aurifil 12 wt. thread for straight line quilting–I lengthen the stitches a bit and I really like the more substantial thread against the fabrics–really gives a nice pop.
Happy Tuesday!