I'm in American Patchwork & Quilting!
The February 2012 issue of American Patchwork and Quilting arrived in my mailbox last week & I've gotta admit to being quite excited to see it in my mailbox….because: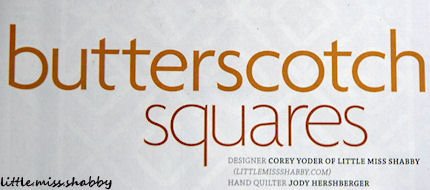 My quilt, "Butterscotch Squares" is in this issue! =)  Designed and pieced by me–and hand quilted by my mom.  I have wanted to to be published in AP&Q for quite some time–one of those bucket list things & last spring I decided to do something about that—I figured it doesn't hurt to try!  And lo and behold, I about peed my pants when I heard back that they liked my design and wanted to publish it. =)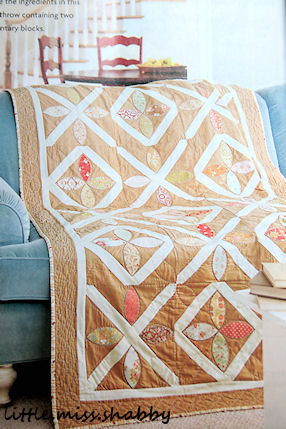 Butterscotch Squares features both piecing and applique.  I used Moda Bella Solids for the pieced portion of the quilt and a variety of Fig Tree Quilts fabrics for the appliqued petals.  I also think this quilt would be amazing made using white/charcoal and a variety of scrappy brights for the applique!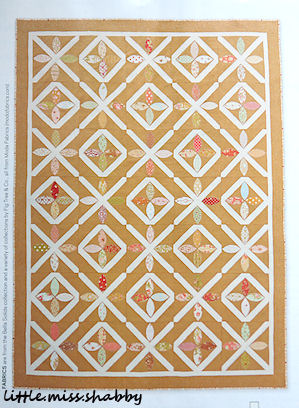 Happy Tuesday!