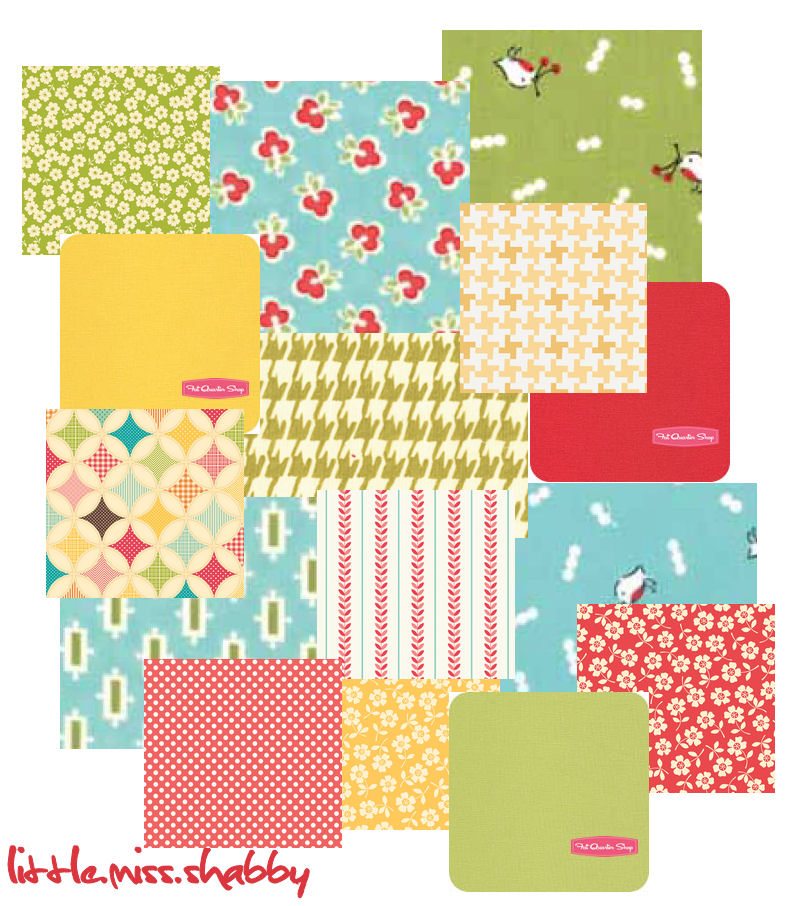 Thanks so much for all of your help in my "hard" decision! =)  It's always fun to pick and choose fabrics.  I really hadn't decided until just moments ago to go with Bundle #1–it had about 20 more votes but I was kind of rooting for Bundle #2. =)  In the end I just decided to go with the votes–I like them both so that was the deciding factor.  There are so many amazing entries already so, I'm not holding my breath or anything. =)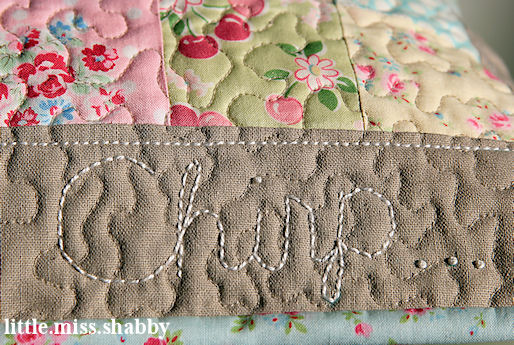 In other news, I'm working on too many things that I can't share with you right now but, trust me, they are good! =)  That little sneak peek up there is going to be in the most amazing magazine–I can't wait to share more with you–seriously stoked about that one!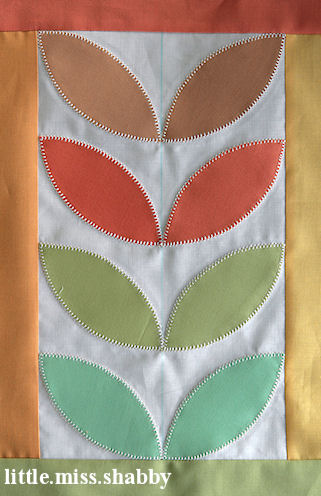 And this little peak may be my favorite project ever that I've made for Moda Bake Shop.  I sent it away this week to have Angela work her amazing quilty magic on it and I can't wait to see what she does with it!