Bee Blocks
I don't know if any of you remember the great bee block extravaganza that happened in 2010?  If not, let me post these as a reminder: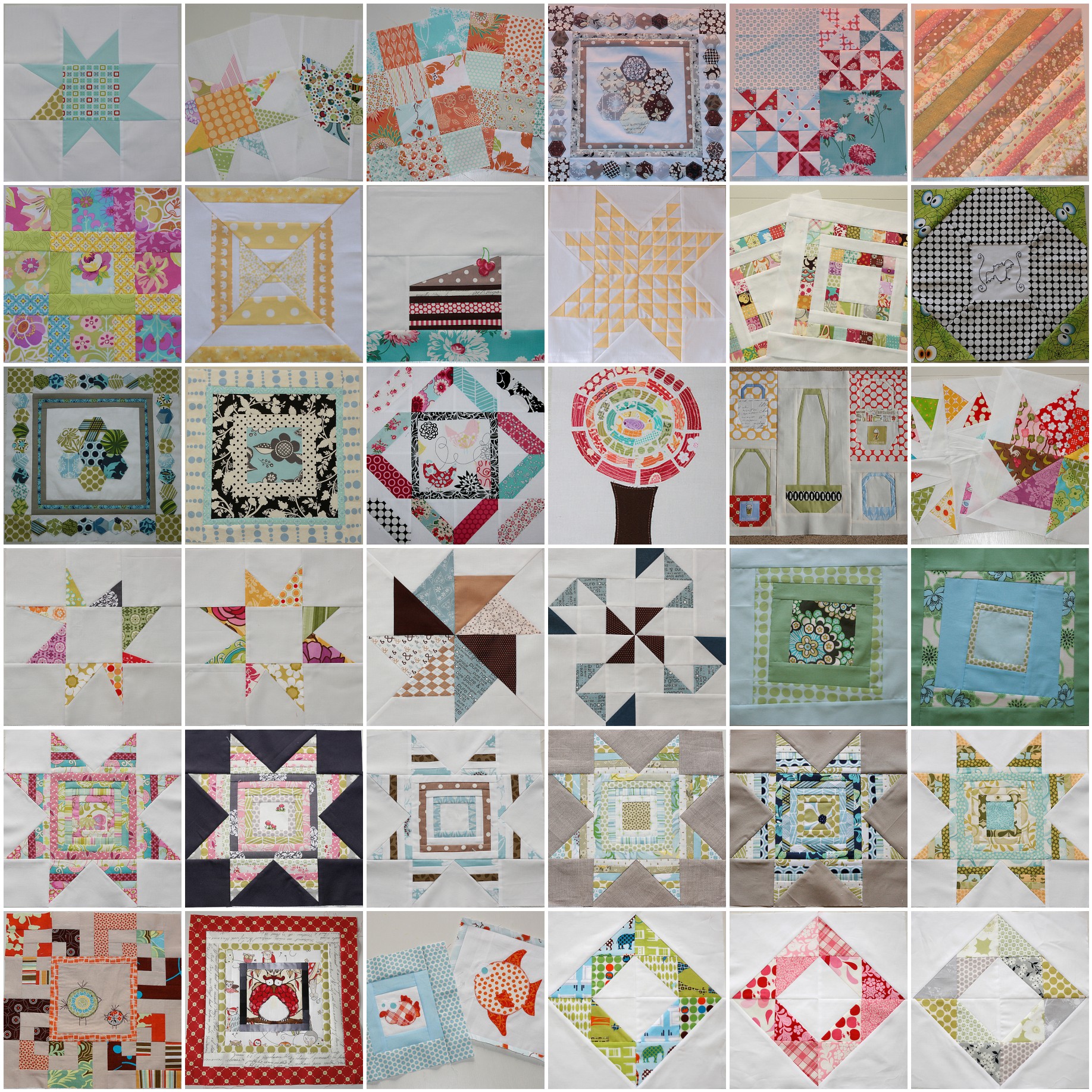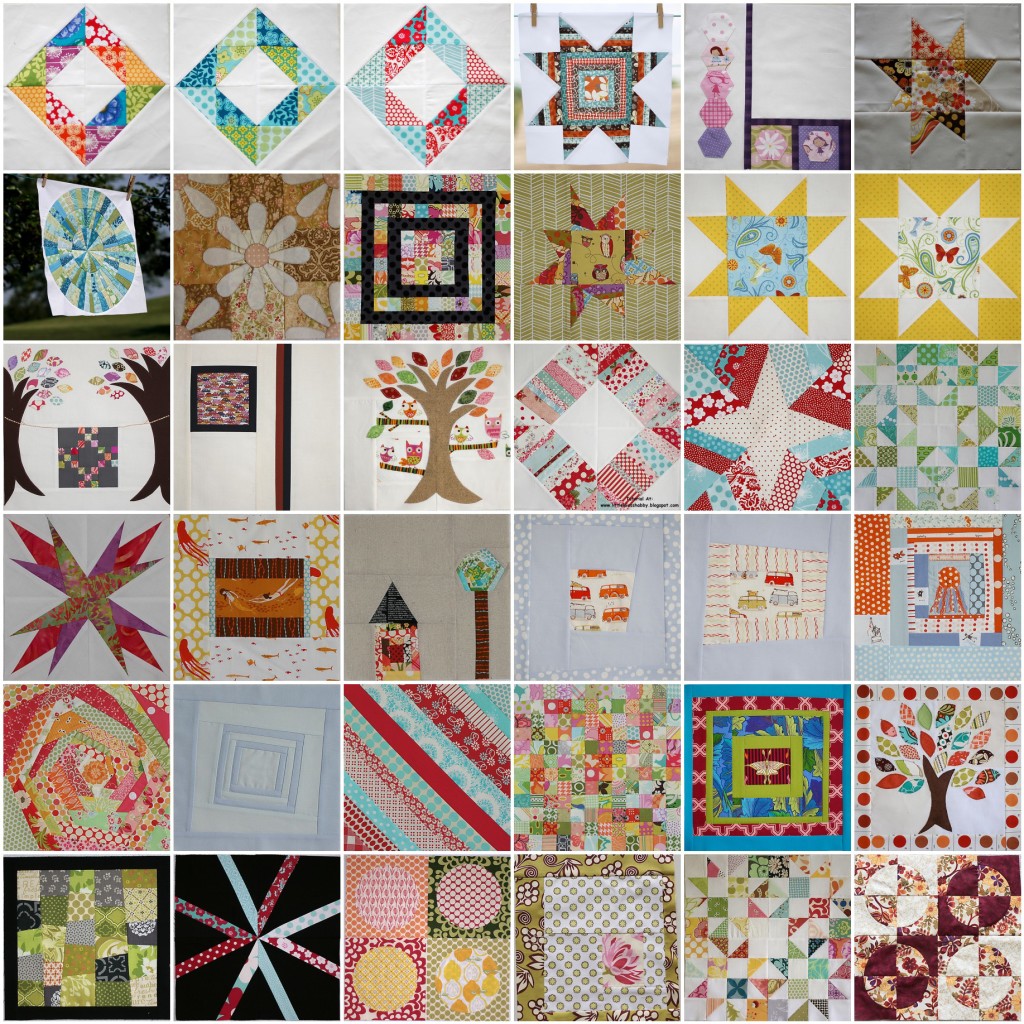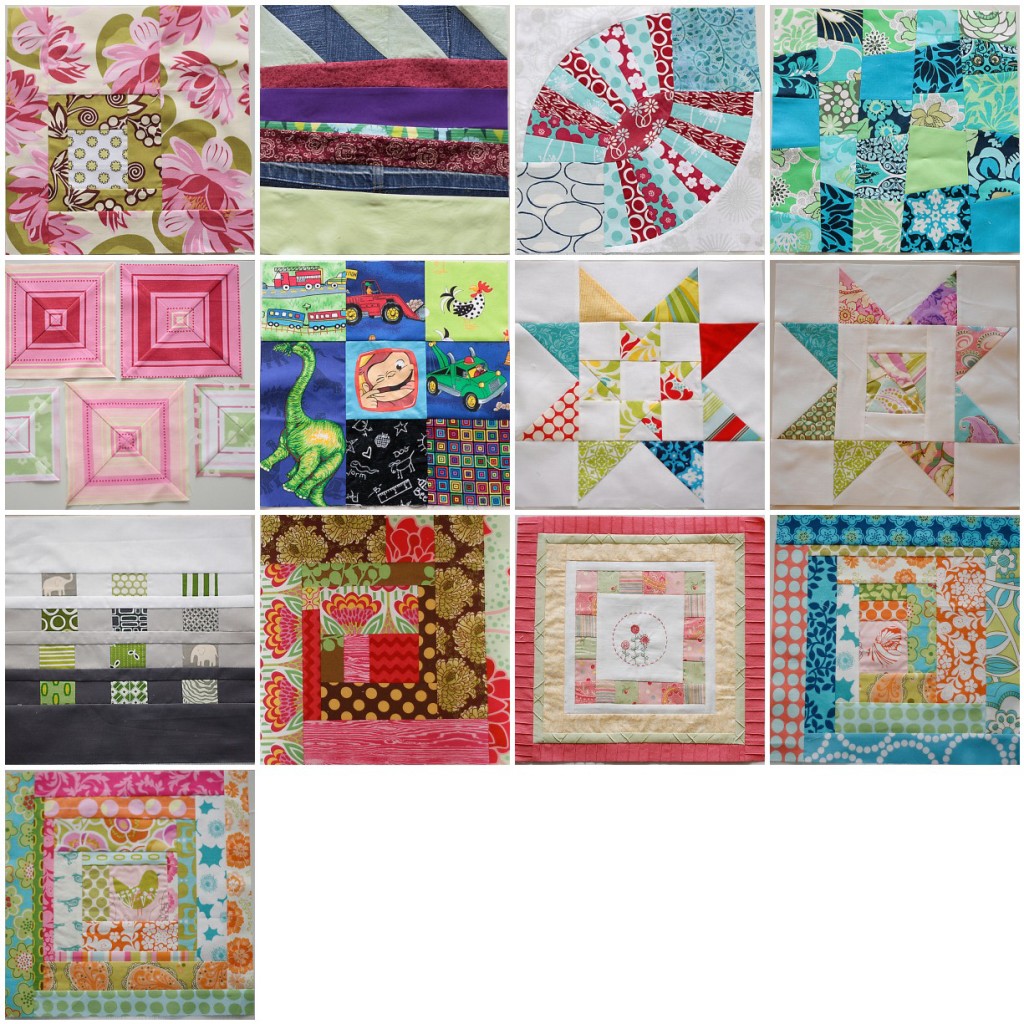 That collection of blocks represents not quite all of the bee blocks that I made in 2010.  I, like many others who get stung by the quilting bee, went quite overboard.  I remember my post from December 30, 2010 about my crazy year of the quilting bees and after that I made a very conscious effort to cut back on the number of bees that I said yes to.
I am happy to report that as of right now, I am in one quilting bee. =)  This leaves me with so much more time for other projects!
I finished up 3 quilting bee blocks this month–2 from the VIBees(January '12 is the last month for this bee).  I really loved this bee and group of ladies–really top notch. =)
Retro Flowers block for Rene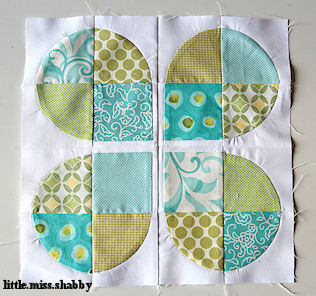 This block is a Retro Flowers block designed by The Sometimes Crafter.  I had purchased the pattern/templates a few weeks ago and was excited to be able to try them out on Rene's block.  She sent fabrics to us in a green/aqua color palette and said anything goes as far as the block design.
I was in another bee with Rene about a year ago and I made this block for her which she plans to use in the same quilt.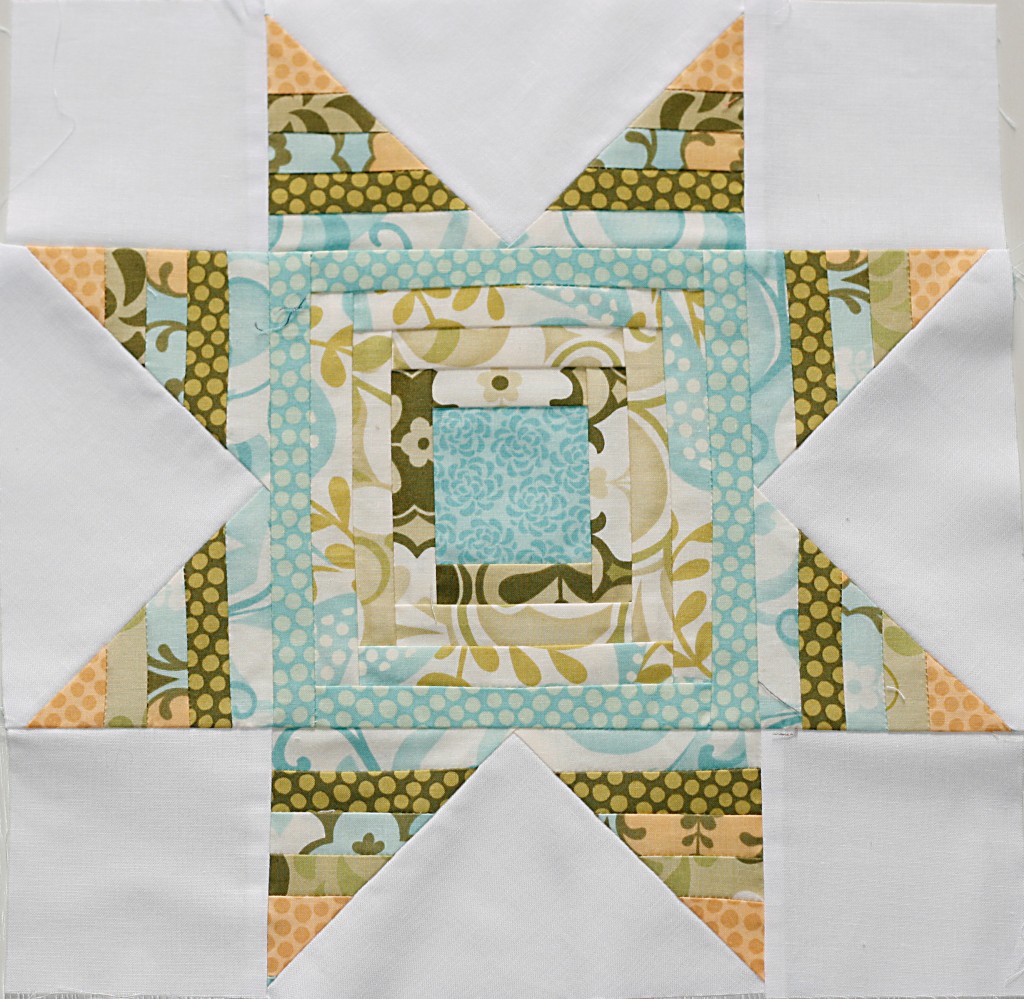 The 2nd and 3rd blocks I made this month were for Lynne of Lily's Quilts.  Lynne and I were both in VIBees and we are also in Stash Trad Bee.  The block pattern was designed by Lynne and aptly named LynneBobSquarePants.  We used our own scraps and Kona Charcoal for the background.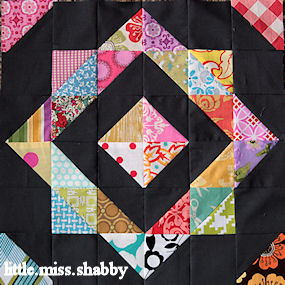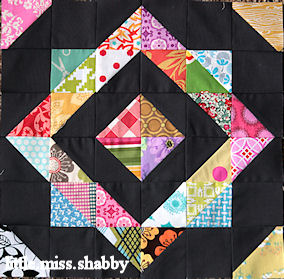 If any of you are interested in joining a quilting bee, there are always ones popping up over on flickr.  A good place to start looking is the Quilting Bee Blocks flickr group.