French Roses Quilt Top Finished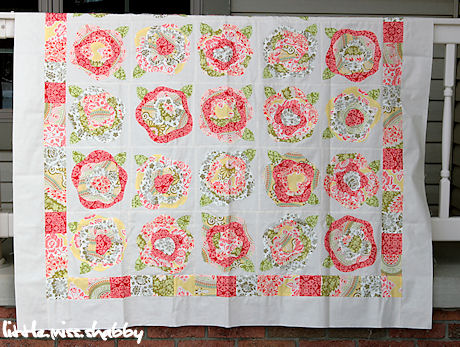 The borders have been added onto my French Roses Quilt top and it is now ready for quilting.  The pattern I used is French Roses by Heather French.  It came together very quickly using raw edge applique.  The roses consist of four layers of fabric sewn on top of each other.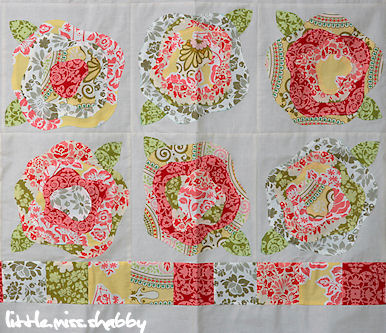 Before adding each layer, the backing is cut away from behind leaving only a quarter inch seam allowance on the back side–this eliminates the bulk you would normally encounter when sewing four layers of fabric on top of each other.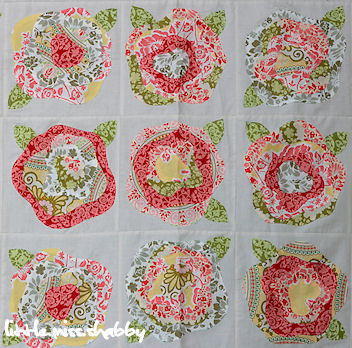 The edges of the roses will fray after washing–I sewed approx. 1/4″ away from the edges. I've decided to go with fleece backing again instead of the traditional batting/backing combo. Since it's a raggy type of quilt I think that should be perfect.