Giganto-Retro Flowers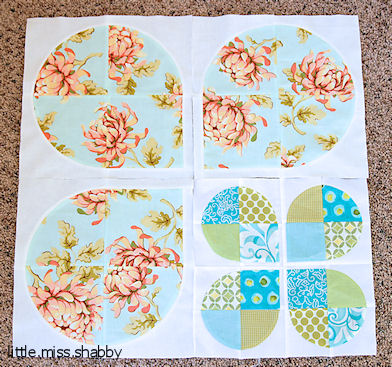 My Destash Sale is still going on over on Etsy–I've added a couple new goodies and I'll keep on adding as I have time.  Thanks so much to everyone who has purchased fabrics!
I've had a Fresh Cut stack of fabric hanging around ever since the line first came out several years ago.  I thought I had a plan for them but after Christina's Retro Flowers pattern came out, I had a new plan.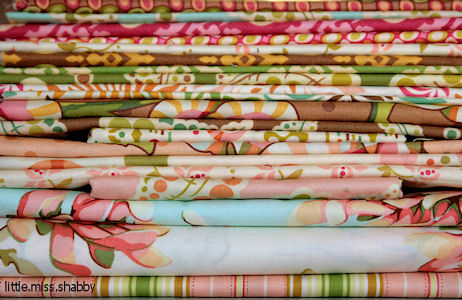 The original Retro Flowers block is a 12.5″ block ( the aqua/green block is a finished block ).  I've decided to make a super sized Retro Flowers Quilt.  Fun, right?!?  Fresh Cut has a lot of large scale prints which I really didn't want to lose plus the idea of making a zillion small curved blocks so I could end up with a queen sized quilt just wasn't working for me.  My new super sized blocks will finish at 24″ in the quilt–I'll need 20 of them to make a queen sized quilt.  Perfect because I happen to have 20 prints that I want to use.
Jill made me some fantastic templates to use for my quilt–which makes the cutting a breeze.  And, if you missed out on Fresh Cut the first time around it's being reprinted and will be available soon.  Plus some of the prints are being reprinted on flannel–I might have to pick up some of those!