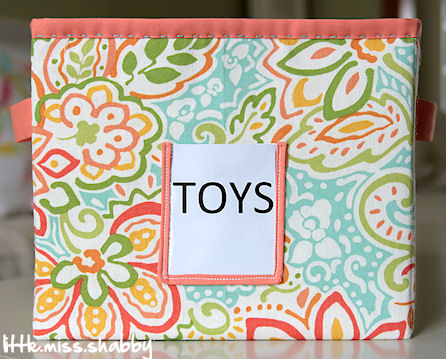 I have several new classes that I will be teaching at Country Craft Cupboard, one of them is a cute fabric bin.  On a side note, do you all remember this post about decorating?  Well, I have eyed the above fabric at Joanns everytime I went in the store for the last several months–hmmmm….coral, aqua, green, & yellow.  I was glad for an excuse to purchase it. =p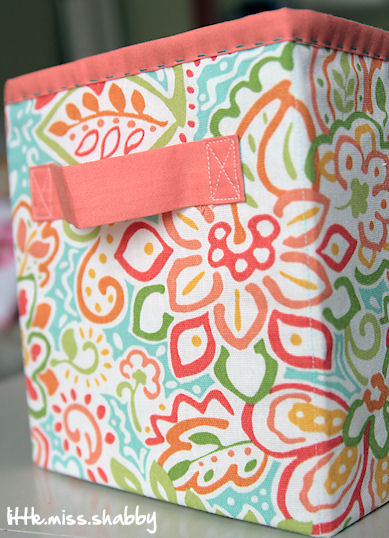 This tutorial for this bin is available here–which I followed for the most part, one of the changes I opted to make was in attaching the binding around the upper edge of the bin.  I just couldn't resist doing it by hand with perle cotton–you know I love the cuteness a little hand stitching adds.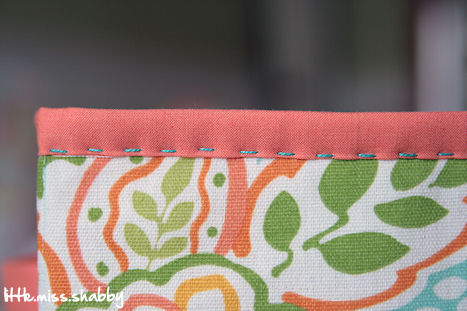 If you're looking for a fun project I'd love to have you join us!