Pillow Talk Swap 7
I finished up my partner's pillow for Pillow Talk Swap 7.  I sketched up the design loosely based on one of the pictures in my partners inspiration mosaic.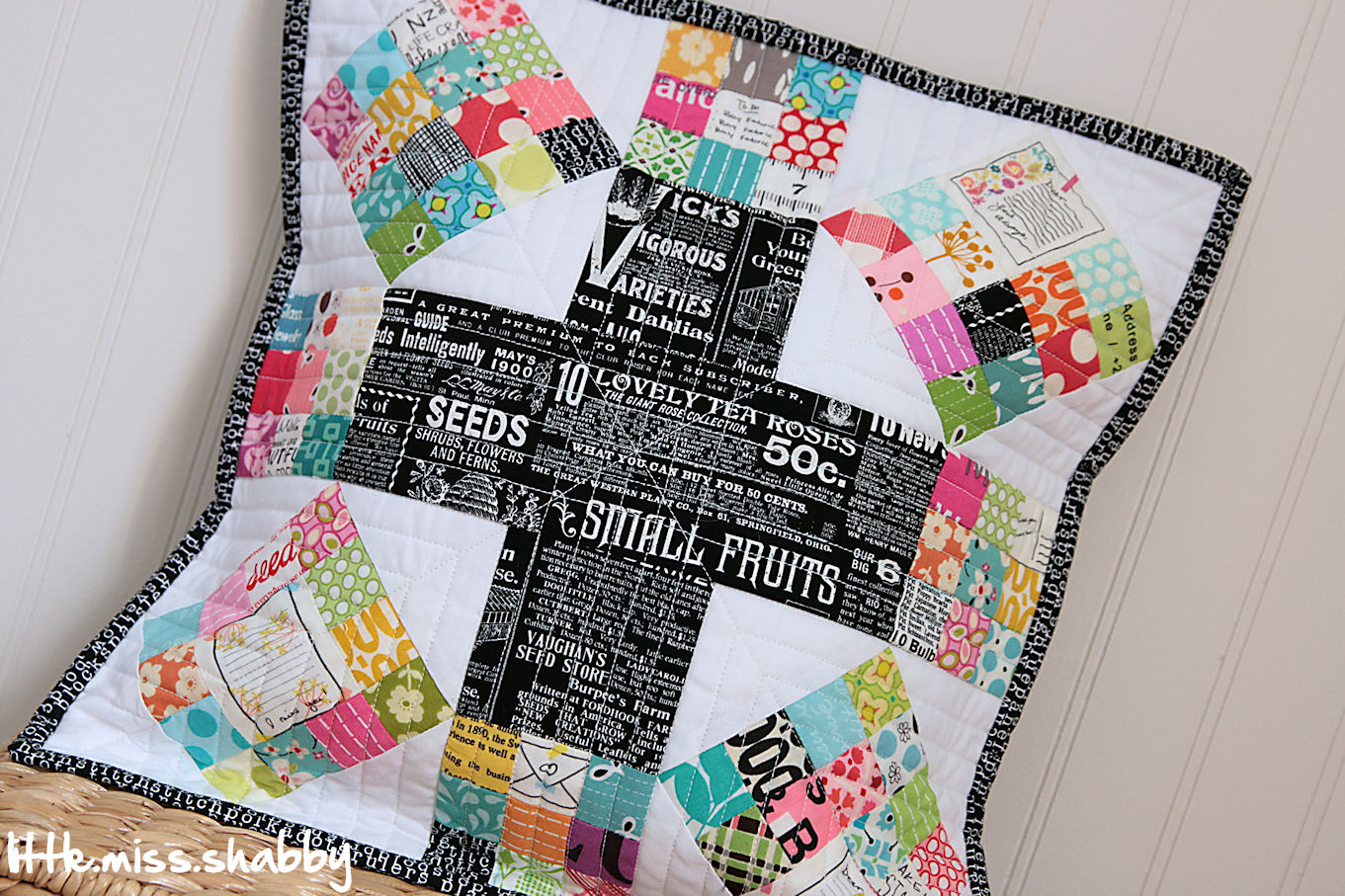 The little patchwork squares finish at 1″–some of my favorite kind of piecing.  I added in a lot of text fabrics and other fun fabrics–I'm really happy with how they all jive together. =)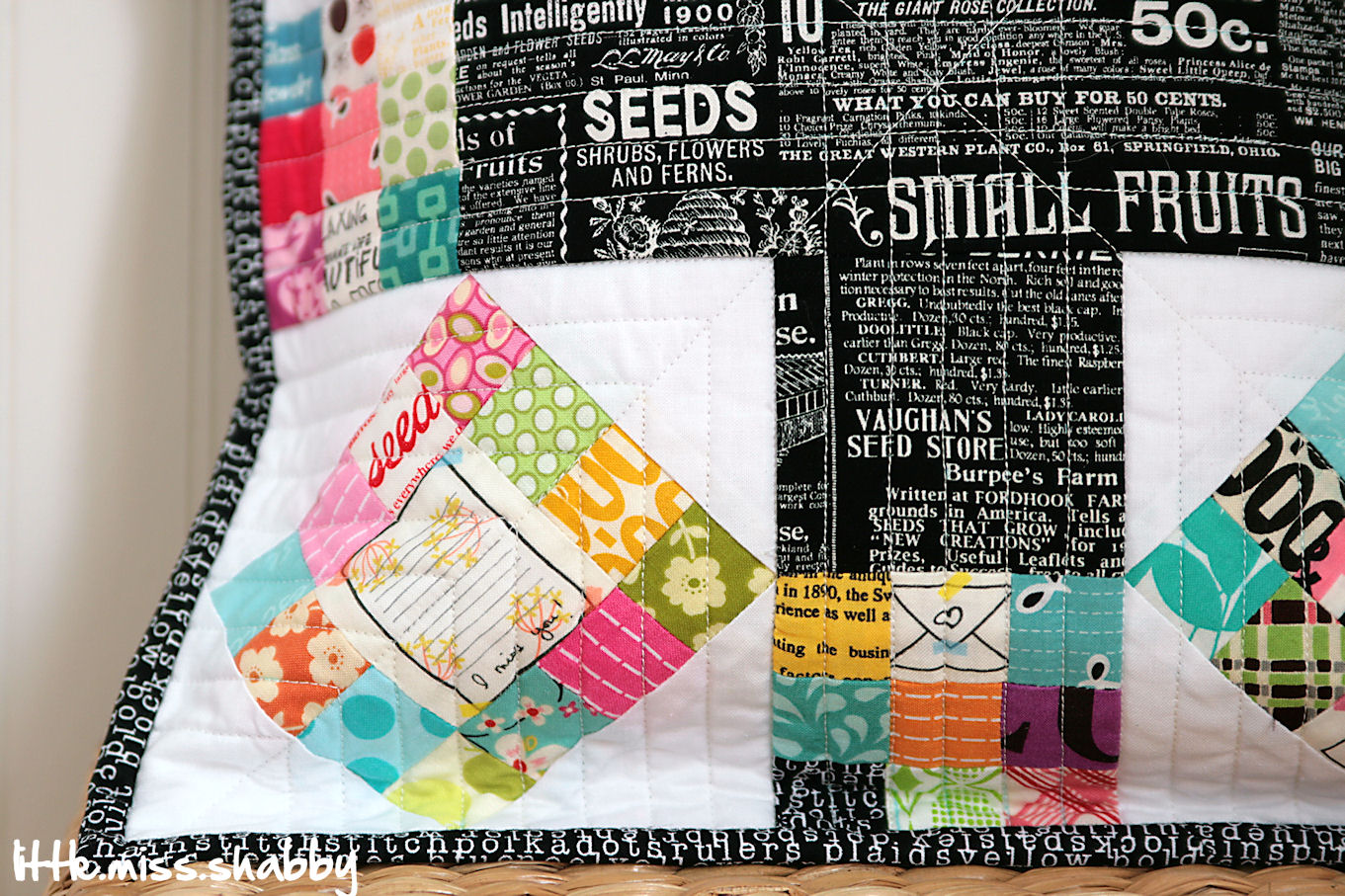 I finished off the pillow with some straight line quilting(using Superior MasterPiece thread) and a fun text print binding.  All in all a very fun little project!