Quiet
I am sure that I am not alone in doing less crafting lately and more enjoying the amazing weather!  80 degrees in March just doesn't happen here in Ohio!  My trees are blooming–pear, weeping redbud, weeping peach, crabapple, "and some ornamental weird thing–per Ryan"–I think this may be the first time my logger husband hasn't been able to identify a tree. =p  But, they are all in bloom–pinks, purples, and whites–I'm so hoping that it doesn't get cold again quickly and freeze all my pretty flowers and buds off my trees!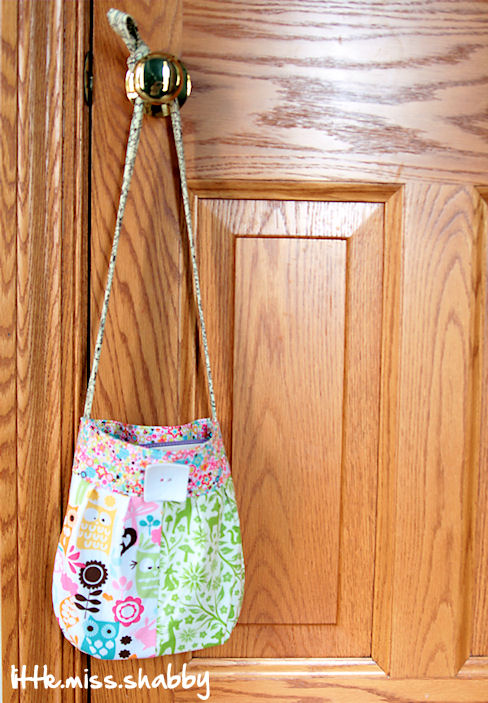 I did whip up a "church bag" for Chloe on Saturday.  She's been asking for a bag to carry her Bible, chapstick, pen, gum, etc. to church.  My LQS had a 20% off sale on Saturday if you wore green, so off we went.  I told Chloe she could pick out the fabrics she wanted with a little guidance from me.  This quickly went in an unexpected direction–I had no idea that my LQS had pillow pet fabric in primary colors, sparkly crown fabric, a myriad of sparkly fabrics in general, lizard fabric, and flip flop fabric.  All of which, according to Chloe, would look wonderful mixed together.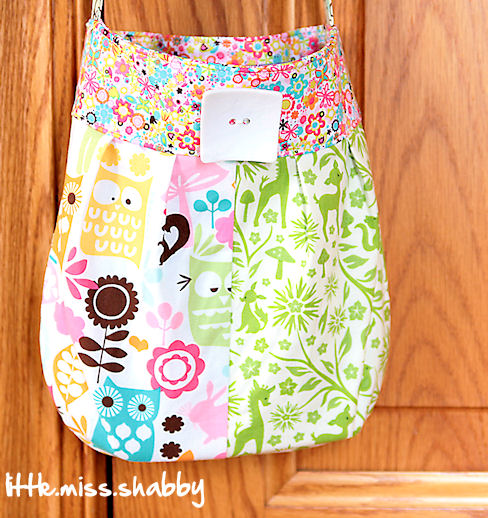 Luckily we were able to settle on fabrics that we both liked sans pillow pets and glitter.  She thought we needed to add a button to the pattern & picked out a large square white one.  I used the Lily Pocket Purse  pattern by Lazy Girl Designs which was the perfect size–it has a great little back pocket and some fun pockets on the inside.
 The pattern was very easy to make–lots of detailed pictures and descriptions for this non-bag making gal, so it was a breeze to put together on Saturday afternoon.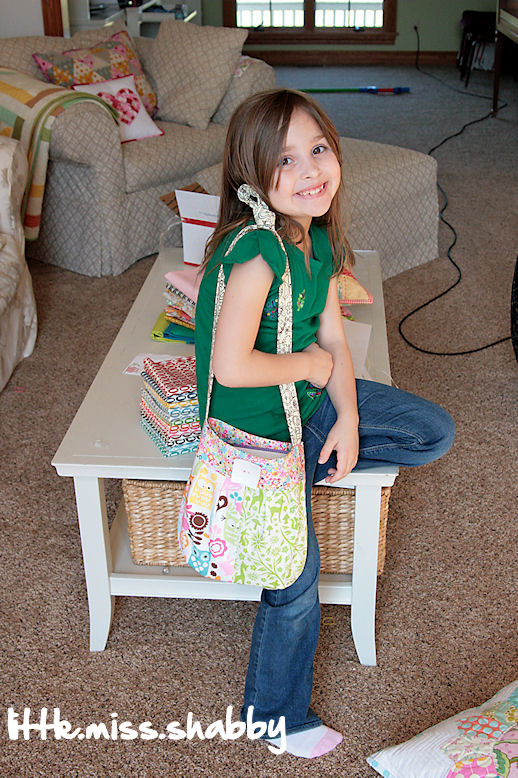 Chloe is pretty happy about her bag and got to show it off at church on Sunday.
I'm thinking I might need to make a church bag of my own to carry all my misc. gear.  Do you have any favorite bag patterns?  Something pretty room but not too big with great pockets?