About being a kid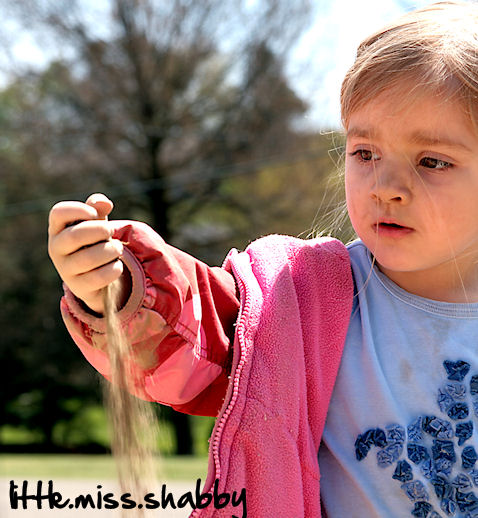 On the right of Ryan's work truck, there lives a pile of dirt.  Compiled from countless trips on muddy roads, this small pile of dirt is a favorite of a small girl.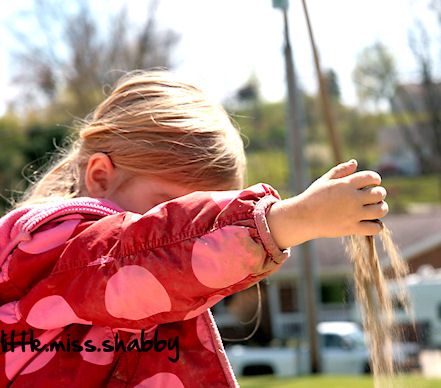 It is super fine dirt, very soft–perfect for running through your fingers and letting it blow in the wind.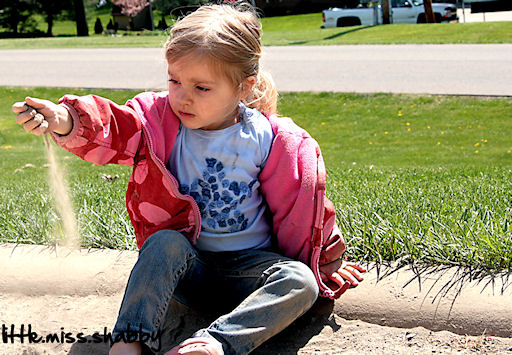 This small pile of dirt will entertain a little girl for hours.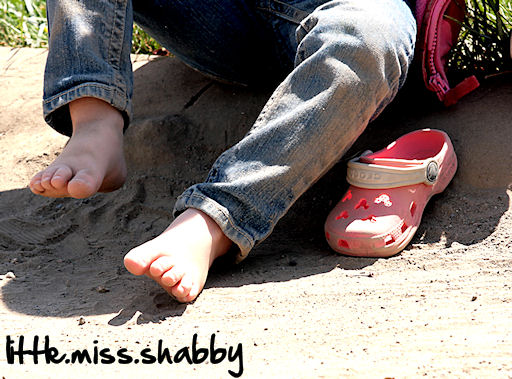 And cover little toes and jeans with dusty goodness. =)
The simple joys of childhood.