{almost} a year in the making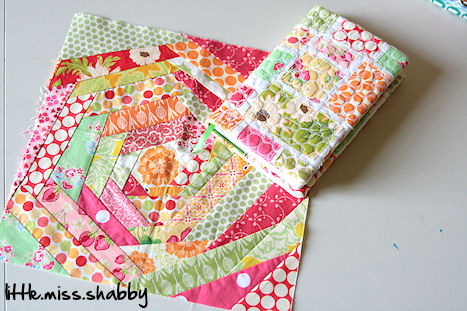 Wow!–First off, thanks everyone for the positive response to my Triangle Toss quilt!  It's been a crazy couple of weeks as I wrap my head around some new opportunities–hence, the lack of blogging.  Ever have too much to blog about so you just don't?…that's me right now. =)
Also, for those of you who might be making the Triangle Toss quilt, I noticed(thanks to a blog reader for pointing it out!) that there is an update to the cutting instructions here.
Now, on to something else fun!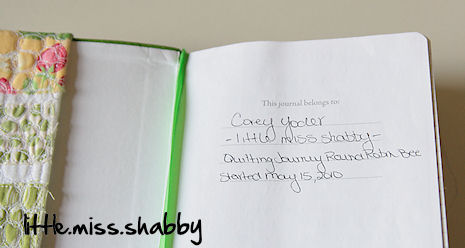 On May 15, 2010 I sent out a starter block and journal to the first member in the Quilting Journey Round Robin Bee.  My block and journal have traveled from person to person around the world with each person adding a block and journaling and then sending the package onto the next person.
The block instructions were simple:  make a block in the same style as mine, using the multi polka dot fabric I included and add coordinating fabrics from your stash.
And, after almost 2 years, my blocks and journal have arrived safely at home.  I have an incredible journal–filled with stuff like this: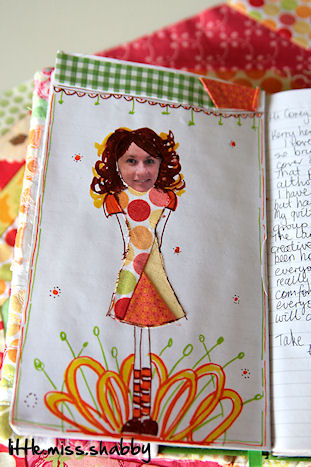 and this: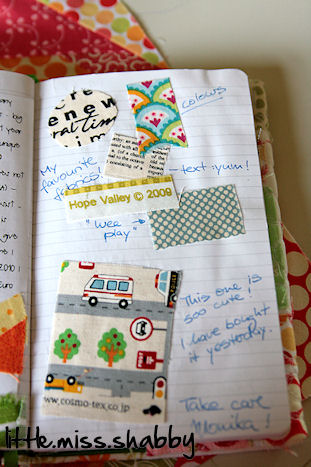 and: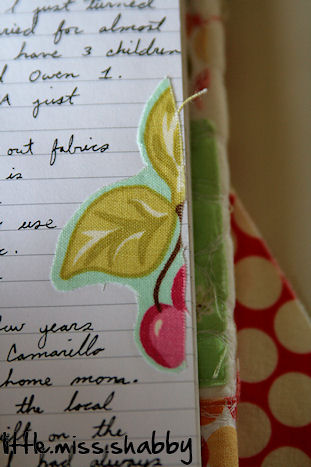 And wonderful blocks from all around the world…Australia, Germany, Canada, & the US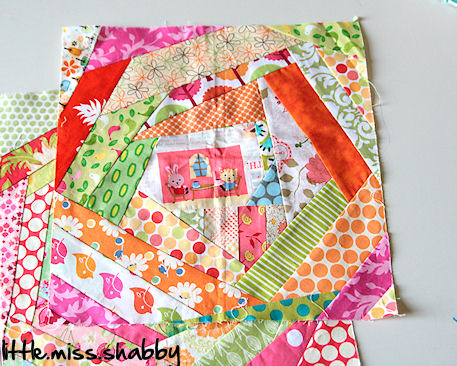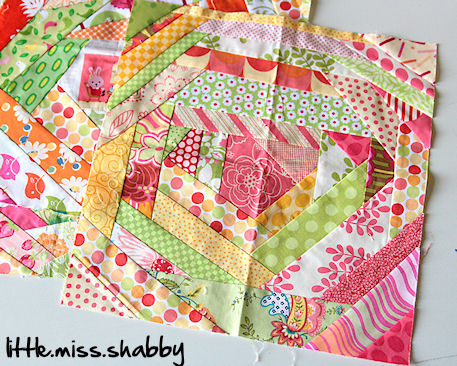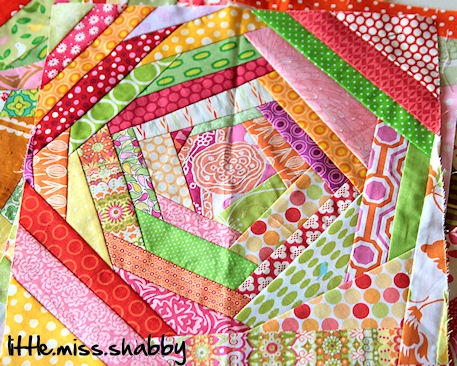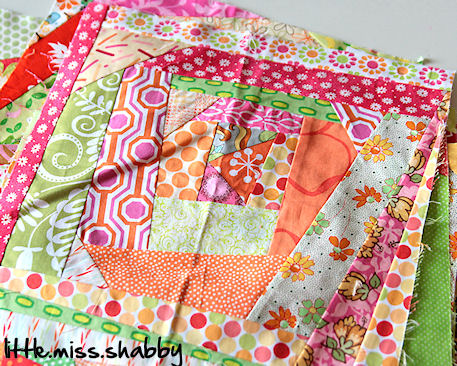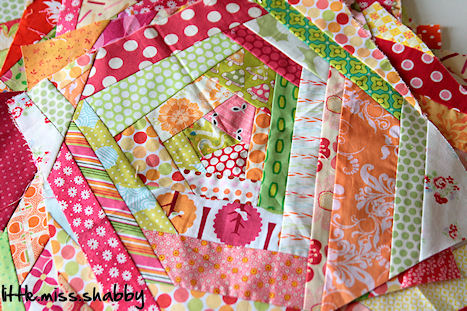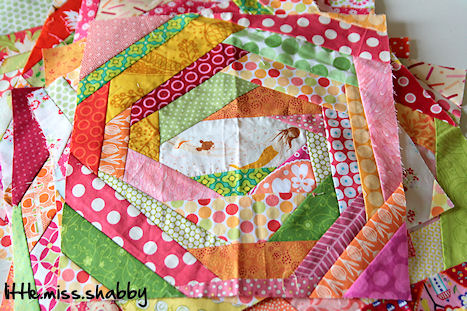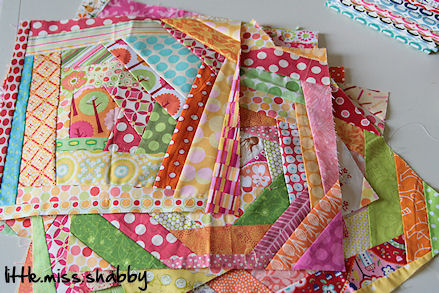 Thanks so much Quilting Journey ladies!
Now, I need to decide how I want to put this bad boy together.  With all of the color and craziness it seems like it needs some kind of sashing–but, as soon as I put sashing in, it puts such a harsh border around each of the blocks which I don't care for.  I might need to play around a little bit with sashwork color choices so the sashing doesn't become such a focal point.
Any suggestions?