Morning Antique Find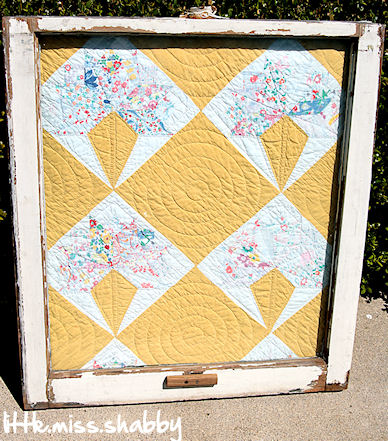 Chloe and I had a fun little Antique-about this morning–we hit 3 local antique shops.  I didn't find anything that I was looking for but, I was thrilled to find this vintage quilt in an old window for a whopping $29 bucks.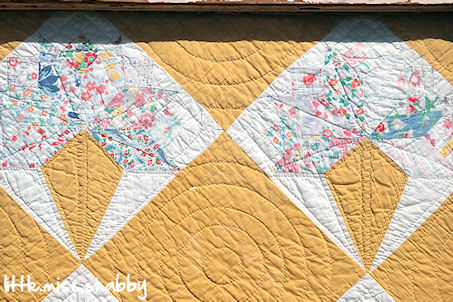 I brought it home and Ryan asked me if it was one of my quilts.  Yes, it is….I just happened to find a quilt I made at an antique mall….I am very old….I'm not sure how one of my quilts ended up in an antique mall..maybe I just don't remember because I am so old…and also, apparently, I am excellent at hand piecing…and hand quilting.
When I told him no, I hadn't made it, he couldn't understand why I would want someone else's quilt.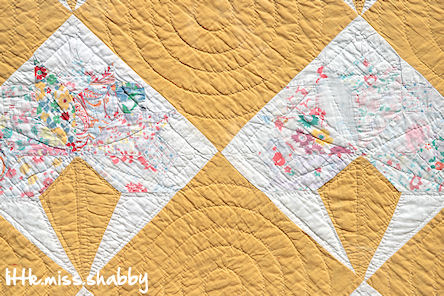 This is totally going above my fireplace mantle.  I love it!